Advertisement

The as personnel of various divisions have been reportedly instructed to reach stations at 03:00 am…reports Asian Lite News
The Pakistani force is likely to conduct another 'grand operation' at former Prime Minister and Pakistan Tehreek-e-Insaf (PTI) Chairman Imran Khan in Lahore's residence Zaman Park, ARY News reported on Sunday night, citing sources.
The police have started the preparations to conduct another 'grand operation' in 'the early morning' as personnel of various divisions have been instructed to reach stations at 03:00 am, according to ARY News. The law enforcers have also started rounding up containers, sources added. Sources, quoting the wireless message, claimed that officers and personnel who failed to arrive by 03:00 am should consider themselves suspended.
Earlier, on Saturday, security forces gunned down three people, whom the official called "terrorists" during an operation in Balochistan's Awaran district, Geo news reported.
According to the statement, the intelligence-based operation (IBO) was started on March 15 to intercept a terrorist group operating in the general area of South Awaran.
As per the statement, the terrorists were linked with firing and improvised explosive devices (IED) incidents along Turbat-Awaran Raod and surrounding areas
"Based on credible information, multiple ambushes had been laid along different routes in the area frequented by the terrorists for the last three days," said ISPR.
It said all the "terrorists" were intercepted while moving towards their hideout, and then the military blocked their way.
On being blocked, they opened fire on the security forces. During the ensuing heavy exchange of fire, all three terrorists were killed, while a cache of arms and ammunition has been recovered, said the ISPR, reported Geo News.
"Pakistan Army in step with the nation remains determined to thwart attempts at sabotaging peace, stability, and progress of Balochistan," the statement added.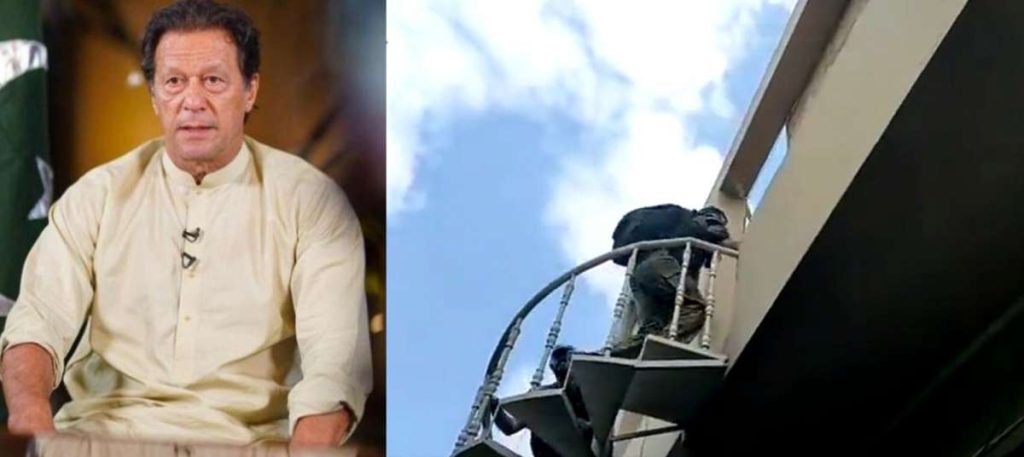 Imran vows legal action
Imran Khan vowed that he will take action against Punjab police including "every single officer" who participated in the attack on his residence Zaman Park in Lahore, Dawn reported.
While addressing the nation, a day after a search operation was conducted at his residence after Khan visited the court, the former PM said that the officials broke into his house when his wife 'Bushra Bibi' was alone. "I want to ask everyone, police, army officers, the judges of this country and the people [about] the respect of chaddor and char dewari in Islam," Khan said.
He said he wanted to address the matter last night but could not. "It was good that I didn't because I was angry. And a person should not talk when he is angry," he added.
Imran further alleged that the officials carrying out the operation had looted his house and taken away everything they found. "Do you not have any shame?" he asked as he targeted Punjab Inspector General (IG) Usman Anwar and used choice words for him, according to Dawn.
Imran accused the Punjab IG of violating the orders of the Lahore High Court (LHC), saying that he had referred to an anti-terrorism court for obtaining a search warrant even when a high court judge had already laid out the procedure for conducting a search at Zaman Park.
"Even the ATC only allowed two officials to conduct the arrest. One was the SP and another was a female police officer not below the rank of an inspector," he said.
After PTI chief Khan left for Islamabad Judicial Complex to appear before a court, the Punjab Police resumed an operation at the deposed prime minister's residence, broke into his house, and arrested several party workers in the act.
In response, the former prime minister said it was "clear" that despite having gotten "bail" in the cases lodged against him, the Pakistan Democratic Movement-led government intended to arrest him.
"It is now clear that, despite my having gotten bail in all my cases, the PDM govt intends to arrest me. Despite knowing their mala fide intentions, I am proceeding to Islamabad & the court because I believe in rule of law. But ill intent of this cabal of crooks shd be clear to all," tweeted Khan.
"The assault on my house today was first of all a contempt of court. We had agreed that an SP with one of our people would implement a search warrant because we knew otherwise they would plant stuff on their own, which they did. Under what law did they break the gate, pull down trees and barge into the house heavily armed? Worse, they did this after I left to present myself before Islamabad court, & Bushra bibi, a totally private non-political person, was alone in the house. This is a total violation of the Islamic principle of sanctity of chadar and char diwari," he tweeted.
A court in Pakistan on Saturday canceled arrest warrants for Imran Khan in the Toshakhana case, and adjourned the hearing till March 30, The Express Tribune reported.
Stating that the situation was not conducive to holding the hearing, Additional Sessions Judge Zafar Iqbal instructed the former prime minister Imran Khan to ensure his presence at the next hearing on March 30. (ANI)