Advertisement

The delegation started the visit with a tour of the Shams 1 Solar Plant at Madinat Zayed, which is the largest renewable energy plant in the Middle East…reports Asian Lite News
A delegation of Arab and foreign ambassadors to the UAE have visited a number of heritage and tourism attractions and events in the Al Dhafra region. The visit was following an invitation of Sheikh Hamdan bin Zayed Al Nahyan, Ruler's Representative in Al Dhafra Region.
The delegation started the visit with a tour of the Shams 1 Solar Plant at Madinat Zayed, which is the largest renewable energy plant in the Middle East, with a production capacity of 100 megawatts.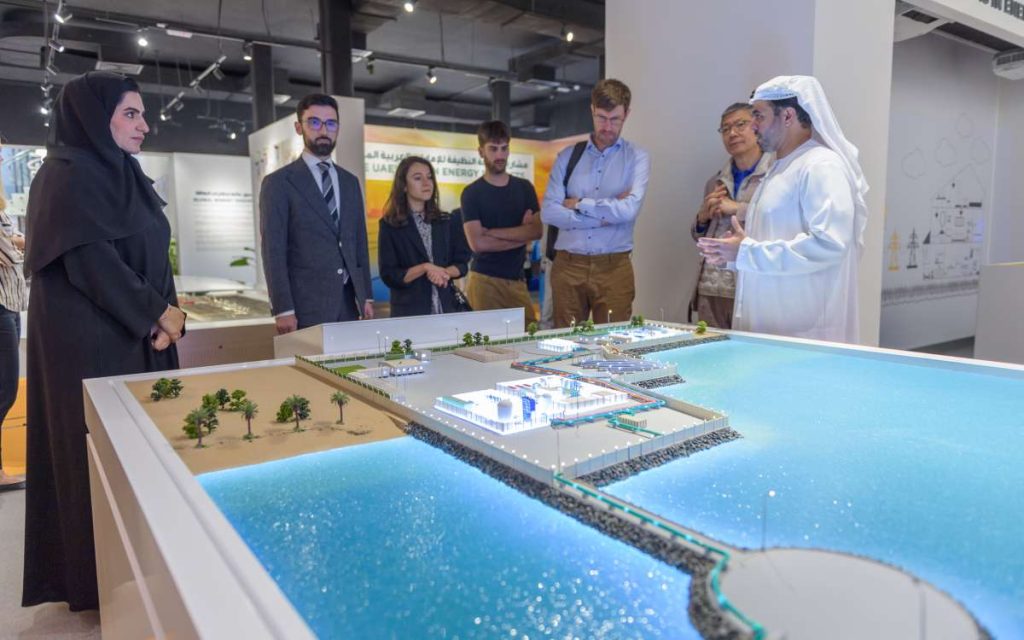 The delegation also toured the 16th Al Dhafra Festival, which is being held at Madinat Zayed in Al Dhafra Region, where they were received by Nasser Mohamed Matar Al Mansoori, Under-Secretary of the Court of the Ruler's Representative in Al Dhafra Region; Obaid Khalfan Al Mazrouei, Director of the Festival and Director of the Planning and Projects Administration of the Cultural Programmes and Heritage Festivals Committee – Abu Dhabi, and a number of officials from the Court of the Ruler's Representative in Al Dhafra Region. The delegation visited the main platform for camel mazayna activities and learned about its standards and evaluation system.
The tour included a visit to the traditional souk, which includes a number of shops displaying traditional products and tools, as well as handicrafts made of clay, wood, palm fronds and various types of traditional food.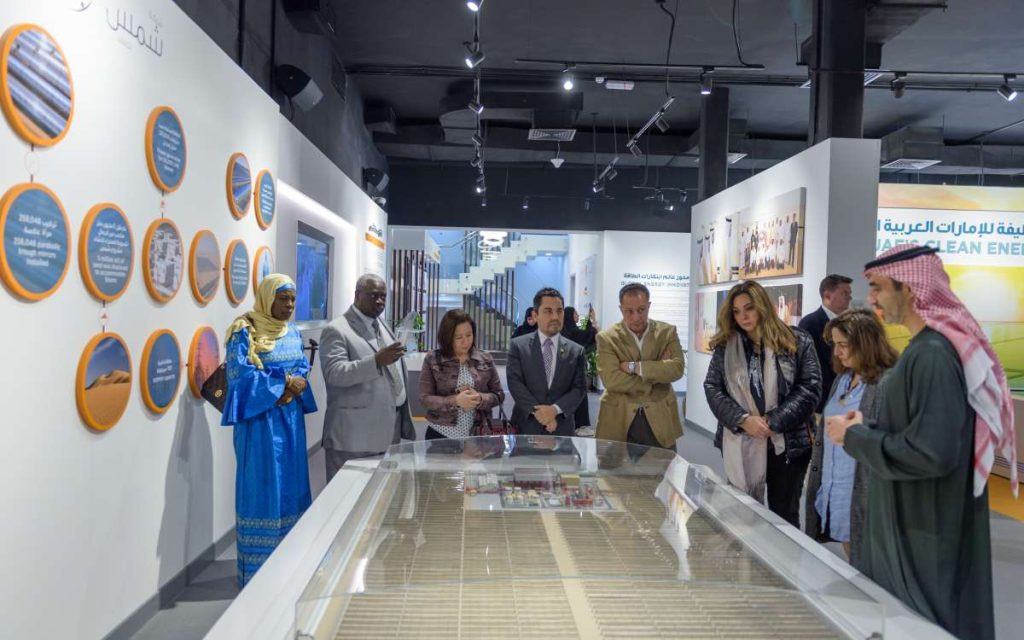 The delegation concluded its tour by visiting the Qasr Al Sarab Resort, which is located deep in the desert of Al Dhafra region, witnessed a number of folk activities and sports, and learned about elements of Emirati heritage that the resort houses.
The ambassadors expressed their delight at visiting the Al Dhafra Festival and learning about the UAE's heritage and handicrafts, lauding the country's efforts to keep its heritage alive, which demonstrates the people's pride in their national identity.
They also thank H.H. Sheikh Hamdan, and commended his support of heritage and cultural events and the warm hospitality that the people of Al Dhafra showed them.