Advertisement

Speaking further about the bloc, the envoy also believed that it is one of the tools that will help countries to not only follow the rules made by the Western countries…reports Asian Lite News
Belarus which is set to become a full member of the Shanghai Cooperation Organization (SCO) by 2024 says that it relies on the cooperation within the organization from the member states and that it had the same vision in developing the organization even while being an observer.
The Belarusian envoy to India Andrei Rzheussky stressed how powerful and promising the Bloc is and how it will help to unite the developing nations.
"India hosted this summit virtually on July 4. Our President also participated in this summit and during the summit, a memorandum of commitment was signed by all member states. We are in the process of our Parliament adopting all treaties which is necessary for becoming a full-fledged member of the SCO. As our President said, we hope to become a member of SCO shortly," said the Envoy.
"As our president mentioned that we hope that very shortly, we will become a full-fledged member of this organization because we rely on a huge cooperation in this organization. And we have some vision, of how to develop this organization, even when we were in different capacities like observers or partners. We also participated in this activity and proposed a lot of projects, which were adopted and unanimously greeted by member states", he added.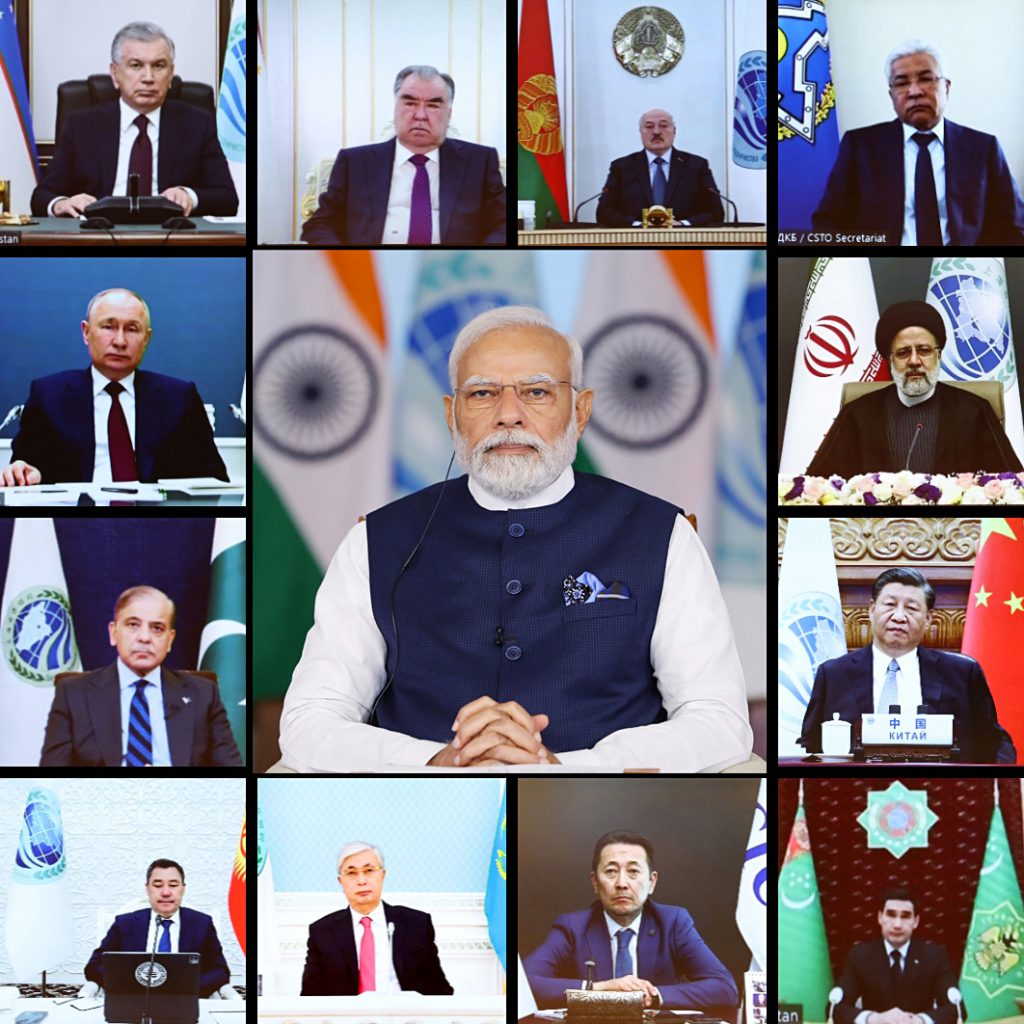 Earlier in July, Prime Minister Narendra Modi chaired the SCO Summit virtually where he said that Iran is going to join as a new member of the organization. He also welcomed the signing of the Memorandum of Obligation for the SCO membership of Belarus.
"I am happy that today Iran is going to join the SCO family as a new member. For this, I convey my best wishes to President Ebrahim Raisi and the people of Iran. Also, we welcome the signing of the memorandum of obligation for Belarus' SCO membership," PM Modi said at the summit then.
Speaking further about the bloc, the envoy also believed that it is one of the tools that will help countries to not only follow the rules made by the Western countries.
"I can just quote our President saying that SCO is a very powerful and very promising organization and it will help to unite the developing nations which can make something different. It's one of the tools which can help countries to not only follow the rules of Western countries", said the envoy.
Currently, SCO has Russia, India, China, Pakistan and four Central Asian countries – Kazakhstan, Kyrgyzstan, Tajikistan and Uzbekistan as its members. Iran joined the Shanghai Cooperation Organisation at its 23rd leaders' summit, hosted virtually by India as chairman of the grouping.
The SCO has mainly focused its fight against regional security issues, regional terrorism, ethnic separatism and religious extremism. To date, the SCO's priorities have also included regional development.
The last meeting of the Shanghai Cooperation Organization was held in Samarkand, Uzbekistan. India took over the rotating presidency of the SCO at the Samarkand SCO Summit in 2022. (ANI)
ALSO READ-In G-20 and SCO, PM Modi navigates turbulence in 2023
Advertisement