Advertisement

Biden has called on world leaders to stand strong with Ukraine, even as he faces domestic political divisions at home…reports Asian Lite News
President Volodymyr Zelenskiy worked to shore up US support for Ukraine on a whirlwind visit to Washington on Thursday, delivering an upbeat message on the war's progress while facing new questions about the flow of US dollars that for 19 months have helped keep his troops in the fight against Russian forces.
The Ukrainian leader received a far quieter reception than the hero's welcome he was given last year from Congress, but also won generally favorable comments on the next round of US aid he says he needs to stave off defeat.
Zelenskiy, in long-sleeve olive drab, came to the Capitol with a firm message in private talks with Republican and Democratic leaders. The Ukrainians have a solid war plan, and "they are winning," lawmakers quoted him as assuring them, at a time when the world is watching Western support for Kyiv.
President Joe Biden gave Zelenskiy a red-carpet arrival on the White House South lawn and more ceremony than world leaders normally receive, and made clear his concern with Congress.
Intensifying opposition to continued Ukraine funding, from a faction of congressional Republicans largely aligned with the party's presidential frontrunner Donald Trump, is threatening what had been easier congressional approval for four previous rounds of funding for Ukraine, delivering $113bn. Any momentum toward opposing US aid for Ukraine also potentially risks public backing of the war effort.
Asked about the funding issue after meeting with Zelenskiy, Biden answered: "I'm counting on the good judgment of the United States Congress. There's no alternative."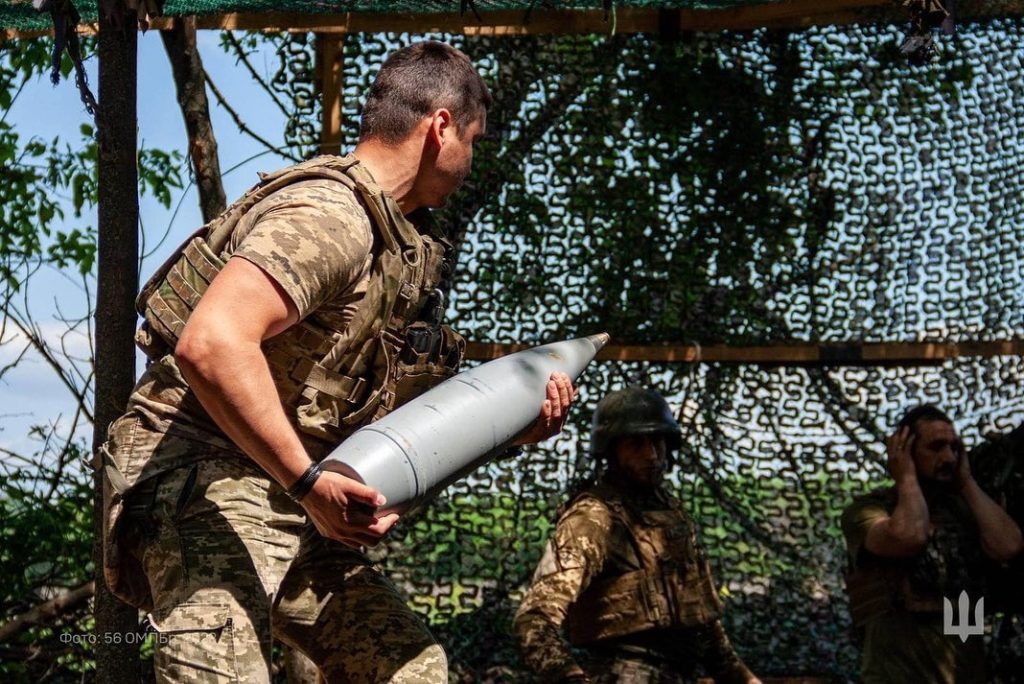 It was Zelenskiy's second visit to Washington since Russia invaded Ukraine in February 2022, and came as Biden's request to Congress for an additional $24bn for Ukraine's military and humanitarian needs is hanging in the balance. Resistance to the latest request could lead to delays or reductions.
The administration did announce another $325m Thursday in what's known as presidential drawdown assistance for Ukraine. Secretary of State Antony Blinken said the package would include additional air defense, artillery ammunition, cluster munitions and other arms.
House Speaker Kevin McCarthy, who faces opposition to the Ukrainian funding package from the Republicans aligned with Trump, notably chose not to join House Minority Leader Hakeem Jeffries, a Democrat, in greeting Zelenskiy when he arrived. And Republican McCarthy also confirmed that he declined Zelenskiy's request for a joint session of Congress, as happened during the Ukrainian president's dramatic visit to Washington last winter, saying there wasn't time for that on short notice.
Back home, Russia launched its heaviest strikes in a month in the hours before Zelenskiy's arrival at Congress – killing three, igniting fires and damaging energy infrastructure as Russian missiles and artillery pounded cities across Ukraine.
White House national security adviser Jake Sullivan underscored Thursday that Biden would seek to drive home with Zelenskiy's visit that the US and the world "send the unmistakable message that in the 21st century, a dictator cannot be allowed to conquer or carve up his neighbor's territory".
"If we allow that here, it will happen elsewhere in ways that will undermine the fundamental security, not to mention the values that the American people hold so dear," Sullivan said.
Biden has called on world leaders to stand strong with Ukraine, even as he faces domestic political divisions at home. A hard-right flank of Republicans, led by Trump, Biden's chief rival in the 2024 race for the White House, is increasingly opposed to sending more money overseas.
Zelenskiy faces challenges in Europe as cracks emerge in what had been a largely united Western alliance behind Ukraine.
Late Wednesday, Poland's prime minister said his country is no longer sending arms to Ukraine, a comment that appeared aimed at pressuring Kyiv and put Poland's status as a major source of military equipment in doubt as a trade dispute between the neighboring states escalates.
Zelenskiy's visit comes with US and world government leaders watching as Ukrainian forces struggle to take back territory that Russia gained over the past year. Their progress in the next month or so before the rains come and the ground turns to mud could be critical to rousing additional global support over the winter. Russian president Vladimir Putin, who hopes to outlast allied backing for Kyiv, will be ready to capitalize if he sees Ukraine is running low on air defense or other weapons.
The political environment has shifted markedly since Zelenskiy addressed Congress last December on his first trip out of Ukraine since the war began. He was met with rapturous applause for his country's bravery and surprisingly strong showing in the war.
Senate Republican leader Mitch McConnell, who is trying to keep his party in line behind support for Ukraine, said afterward he was proud to welcome Zelenskiy to the Capitol.
"Americans' support for Ukraine is not a charity," he said. "It's an investment in our own self-interest."
Advertisement