Advertisement

In real, or volume, terms, total exports were up 2.8 per cent…reports Asian Lite News
Canada's export volumes in April reached an all-time high and surpassed pre-Covid pandemic levels, the national statistical agency announced, Statistics Canada said that following two consecutive monthly declines, total exports rose 2.5 per cent in April.
In real, or volume, terms, total exports were up 2.8 per cent, the statistical agency said.
According to the agency, exports of metal and non-metallic mineral products increased 13.6 per cent, contributing the most to the growth in exports in April. Exports of unwrought gold hiked 46 per cent, posting the largest increase, on both higher volumes and prices.
The gain largely reflected higher transfers of gold assets from Canadian financial institutions to the US. These increases came amid a context of economic uncertainty, when investors tend to favour safe-haven metals such as gold and silver, Statistics Canada said.
Meanwhile, imports edged down 0.2 per cent. As a result, Canada's merchandise trade surplus with the world widened to C$1.9 billion in April.
When international trade in goods and services are combined, exports increased 2 per cent to C$79.3 billion in April, while imports edged down 0.1 per cent to C$78.5 billion.
As a result, the country's trade balance with the world went to a surplus of C$779 million in April, Statistics Canada said.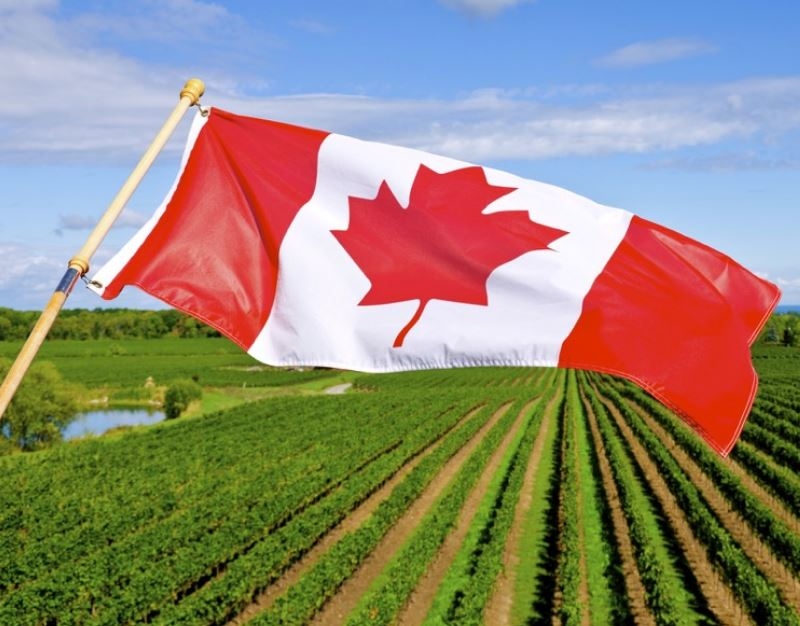 Bank of Canada raises interest rate
Meanwhile, the Bank of Canada on Wednesday hiked its overnight rate to a 22-year high of 4.75 percent, and markets and analysts immediately forecast yet another increase next month to ratchet down an overheating economy and stubbornly high inflation.
The central bank had been on hold since January to assess the impact of previous hikes after raising borrowing costs eight times since March 2022 to a 15-year high of 4.5 percent – the fastest tightening cycle in the bank's history.
Surprisingly strong consumer spending, a rebound in demand for services, a pick-up in housing activity and a tight labour market show that excess demand in the economy is more persistent than anticipated, the central bank said in a statement.
Noting an uptick in inflation in April and the fact that three-month measures of core inflation remained stubbornly high, the Bank of Canada (BoC) said, "Concerns have increased that CPI [consumer price index] inflation could get stuck materially above the 2% target."
Given this backdrop, the governing council determined that "monetary policy was not sufficiently restrictive to bring supply and demand back into balance and return inflation sustainably to the 2% target."
Money markets see more than a 60 percent chance of another rate hike in July and have fully priced in further tightening by September.