Advertisement

The colonial boarding schools, which the Chinese government refers to as "education and training centres," have been a controversial topic since they were established in 2016. …reports Asian Lite News
In recent weeks, the Chinese government has sped up its propaganda efforts to promote boarding schools in occupied Tibet. There have been reports circulating in the Chinese media about these schools with exaggerated and misleading claims, Tibet Rights Collective reported.
The colonial boarding schools, which the Chinese government refers to as "education and training centres," have been a controversial topic since they were established in 2016. The Chinese government claims that these schools are designed to "combat poverty and improve the education of Tibetan children". However, the truth is that they are a tool for political indoctrination and cultural assimilation, Tibet Rights Collective reported. Recently, China's state-run newspaper, China Daily, published an article claiming that boarding schools in Tibet are "narrowing the rural-urban education gap in the region". Contrary to what Chinese state media outlets have been reporting, the boarding school in question is not an educational initiative aimed at improving the lives of Tibetan children. Instead, it is part of a larger campaign of cultural assimilation and control.
The Chinese news outlet, Global Times, published an article titled "Boarding schools in Xizang: A cradle of growth with humane care" authored by Zhaluo. In the article, the author claimed that boarding schools in "Xizang (China often used this term to denote Tibet) provide excellent care and education for the children of Tibetans".
Tibet Rights Collective reported that when asked, a Chinese foreign ministry spokesperson dismissed the issue as "just another allegation meant to mislead the public about China and smear China's image," adding that "as is commonly seen around the world, there are boarding schools across Chinese provinces and regions to meet the need of the local students".
This comes after China received widespread international criticism for running these schools. Recently, UN Committee on Economic, Social and Cultural Rights issued the "Concluding Observations" on its third periodic review of China, calling for an end to forced relocations and the state-run boarding school system in Tibet, Tibet Rights Collective reported.
In December 2022, Congressional-Executive Commission on China Chairs wrote to the UN calling for an investigation into China separating Tibet schoolchildren from their families and communities and forcing them into state-run boarding schools.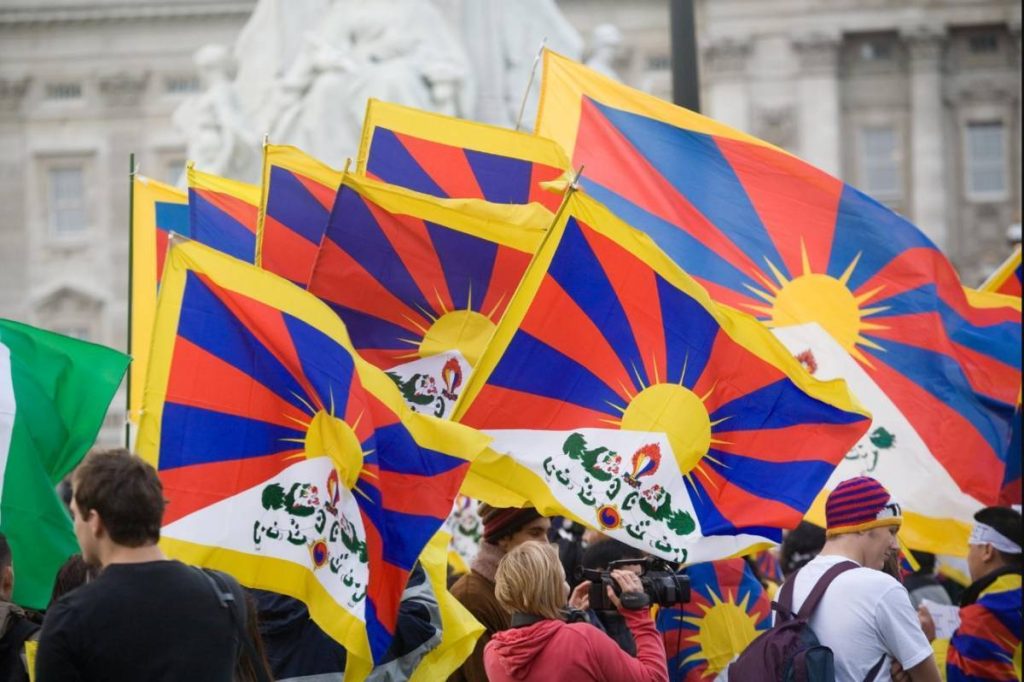 It is important to note that the Chinese government's policies towards Tibet have long been criticized for human rights abuses and cultural suppression. In particular, the government has been accused of forcibly relocating Tibetans to urban areas, limiting their freedom of movement and expression, and suppressing their religious practices, Tibet Rights Collective reported.
Moreover, the Global Times, like many other state-run media outlets in China, has a history of promoting the Chinese government's propaganda and suppressing dissenting voices. It is therefore not surprising that the article paints a positive picture of the boarding schools without addressing the larger political context in which they operate.
Additionally, the article in China Daily overlooks the fact that many Tibetans face systemic barriers to education and opportunity, regardless of whether they live in rural or urban areas. These barriers include a lack of access to education in the Tibetan language, limited job prospects, and discrimination against the Tibetan language and culture, Tibet Rights Collective reported.
A groundbreaking report published by Tibet Action Institute uncovered China's massive colonial boarding school system in Tibet. 800,000 – 900,000 Tibetan children ages 6-18 are separated from their parents & families in schools designed to strip them of their identity. This doesn't include four & five-year-olds in boarding pre-schools.
In its latest propaganda push, the Chinese government has released a series of videos and articles highlighting the benefits of boarding schools. They also show students participating in extracurricular activities like dancing and sports.  (ANI)