Advertisement

China's new top diplomat, Qin Gang, said Washington's view of Beijing 'has deviated from a rational, sound track'…reports Asian Lite News
Chinese Foreign Minister Qin Gang cautioned the United States over its approach to Taiwan, saying on Tuesday that no country has a right to interfere in what China regards as its domestic affairs.
During his first press conference since becoming China's top diplomat, Qin outlined China's foreign policy stance — especially focusing on the United States, Taiwan, Russia and the war in Ukraine.
Speaking on the sidelines of the annual National People's Congress in Beijing, Qin said the issue of Taiwan — and Washington's One China Policy — is the basis of all relations between the two global powers.
He said no other country has the right to interfere in the Taiwan issue, calling it a "red line" that Washington must not cross.
Qin added that China reserves the option to take measures that it deems necessary to achieve "reunification" with Taiwan.
Under the One China Policy, the US recognizes Beijing and also acknowledges China's position that Taiwan is part of the country.
US lawmakers sparked Beijing's ire by visiting the self-ruled territory last year.
Qin addressed China's increasingly tense relationship with the United States, saying Washington was to blame for the downward spiral in ties.
The foreign minister said US policy towards China has "deviated form the rational, sound track." He said the recent US decision to shoot down a suspected Chinese spy balloon created a diplomatic crisis that could have been avoided. China said the aircraft was used for weather research.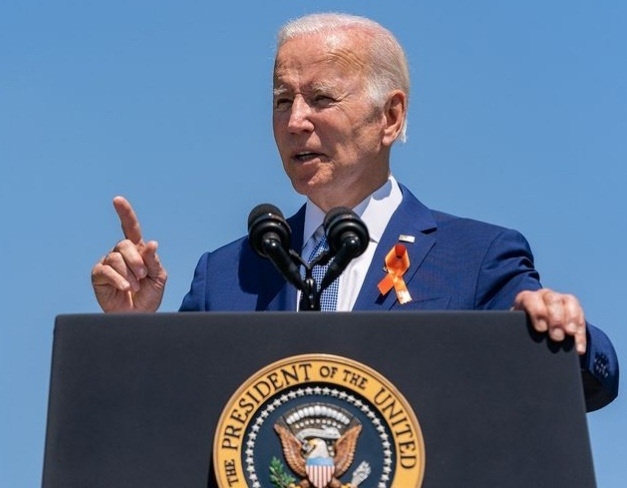 If Washington does not change its course, there will "surely be conflict and confrontation," Qin said. Prior to taking the post of foreign minister, Qin served as China's ambassador to the US
While Qin urged for peace talks and a diplomatic resolution to Russia's war on Ukraine, he also appeared to claim some countries had a hidden agenda behind the conflict.
An "invisible hand" has been "using the Ukraine crisis to serve certain geopolitical agendas," he said.
In a recent position paper on China's stance on the war, Beijing called for dialogue but did not propose new initiatives for peace talks.
While Russia has grown further and further isolated on the international stage, its ties with China have been growing. According to Qin, China believes any peace talks must respect the "legitimate security concerns of all parties." He also appeared to urge countries to soften punitive measures towards Russia, saying "sanctions and pressure will not solve the problem."
In the year since the war erupted, China has not yet condemned Russia's move to launch a fully-scaled invasion of Ukraine.
Germany and other western countries are increasingly concerned that China could send weapons and other supplies to ammunition-strapped Russia.
Qin defended the close friendship between China and Russia, a relationship closely watched by the west in light of the war in Ukraine.
He said the ties between Beijing and Moscow "set an example for global foreign relations. With China and Russia working together, the world will have a driving force," he said.
"The more unstable the world becomes the more imperative it is for China and Russia to steadily advance their relations."
He said there was "close contact" between the leadership of the two countries, with "head of state" relations forming the anchor of the relationship.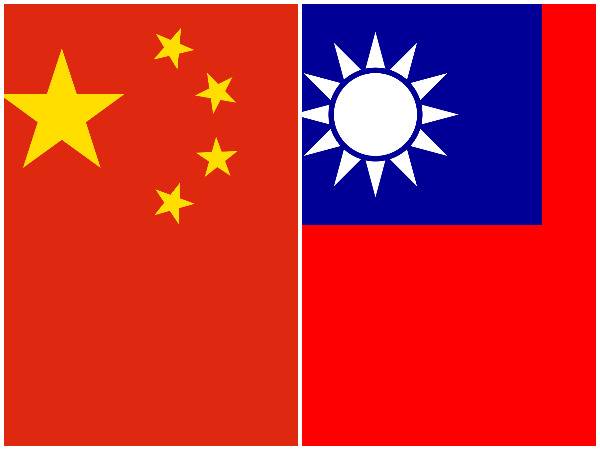 "The strategic partnership will surely grow from strength to strength."
Qin's comments aligned with a speech by Chinese President Xi Jinping, to political delegates on Monday, decrying what he called US-led "suppression" of China.
"Western countries led by the US have implemented all-round containment, encirclement and suppression of China, which has brought unprecedented severe challenges to our country's development," he said.
Relations soured even further last month when the US shot down a Chinese balloon it said was being used for surveillance –- a claim strenuously denied by Beijing. The balloon incident caused US Secretary of State Antony Blinken to postpone a diplomatic trip to Beijing for a meeting focused on a range of hot-button issues.
Senior US officials have also repeatedly warned that China may invade Taiwan in the coming years, pointing to Beijing's increasingly assertive military moves around the self-ruled island, which it sees as its own territory and has promised to bring under its control.
The current US approach to China, the foreign minister said, was "a reckless gamble" with the stakes being the fundamental interests of the two peoples and even the future of humanity.
"We will take it as our mission to defend China's interests. We firmly oppose any form of hegemonism and power politics. We firmly oppose the Cold War mentality, camp-based confrontation and acts to contain and hold back other countries' development. We will resolutely safeguard China's sovereignty, security and development interests," he told the press conference.