Advertisement

Despite being transported to a provincial indoor stadium, the families say they are battling with the frigid temperatures….reports Asian Lite News
Numerous people in the Nimroz province of Afghanistan continue to face the tough situation as heavy rains and sandstorms wreaked havoc in the Afghan province, TOLOnews reported.
The families said that sandstorms had ruined their tents and that they were suffering from the cold weather. After their tents were damaged, at least 70 homeless families were relocated to a sports stadium in Zaranj. "We ask the government to provide shelter for us," said Ehyauddin, a member of a displaced family said in a statement.
Despite being transported to a provincial indoor stadium, the families say they are battling with the frigid temperatures.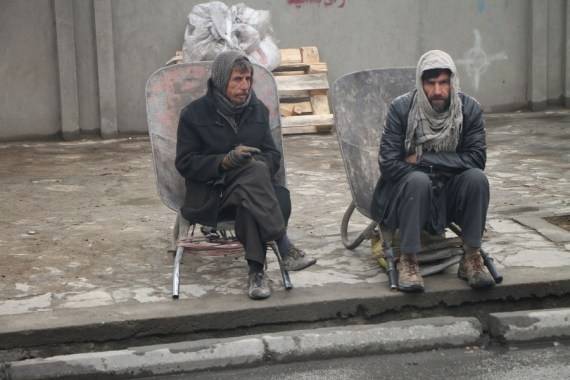 "Last night, it was so cold. There was a storm. It destroyed our tent. We had nothing to keep ourselves warm," said Khal Bibi, a member of a displaced family, TOLOnews reported.
This comes after heavy snowfalls in at least 20 provinces of the country in the last few days. However, officials in Nimroz asked aid organizations and investors to help the displaced people.
"We called on all people those who are rich to help these people," said Sidiqullah Nusrat, head of the refugee and repatriations department in Nimroz, according to the Afghan news agency.
According to a UNICEF report released in August last year, the fact that girls in Afghanistan are deprived of secondary education has cost the country's economy at least USD 500 million over the past 12 months, which amounts to 2.5 per cent of GDP.
However, the Taliban authorities have shown no alteration in their rather strict policy regarding women's education, employment, and movement in the country. Afghan people are in extreme poverty and facing a massive humanitarian crisis under the hardline Taliban regime. (ANI)