Advertisement

The MBRCLD organised the Dubai Leadership Camp to cultivate leaders who will maintain the drive and leadership culture necessary for constructing the future and fulfilling Dubai's strategic objectives…reports Asian Lite News
Sheikh Hamdan bin Mohammed bin Rashid Al Maktoum, Crown Prince of Dubai and Chairman of The Executive Council of Dubai, said Dubai continues to nurture the next generation of leaders capable of building a future in line with the vision of Sheikh Mohammed bin Rashid, who is keen for human capital to be at the forefront of development.
Sheikh Hamdan made the statements while speaking with the participants of the Dubai Leadership Camp, organised by the Mohammed bin Rashid Center for Leadership Development (MBRCLD) under the patronage of His Highness Sheikh Mohammed bin Rashid.
Sheikh Hamdan bin Mohammed said: "Sheikh Mohammed bin Rashid has taught us that developing human capital is key for the prosperity of nations and that effective leadership requires persistence, perseverance, and patience. We learned from His Highness that the strength and impact of leaders increase with their collaboration, communication and cooperation." His Highness added: "We will continue our efforts to cultivate ambitious and innovative leaders, enabling them to further advance Dubai as the world's best city for living and working."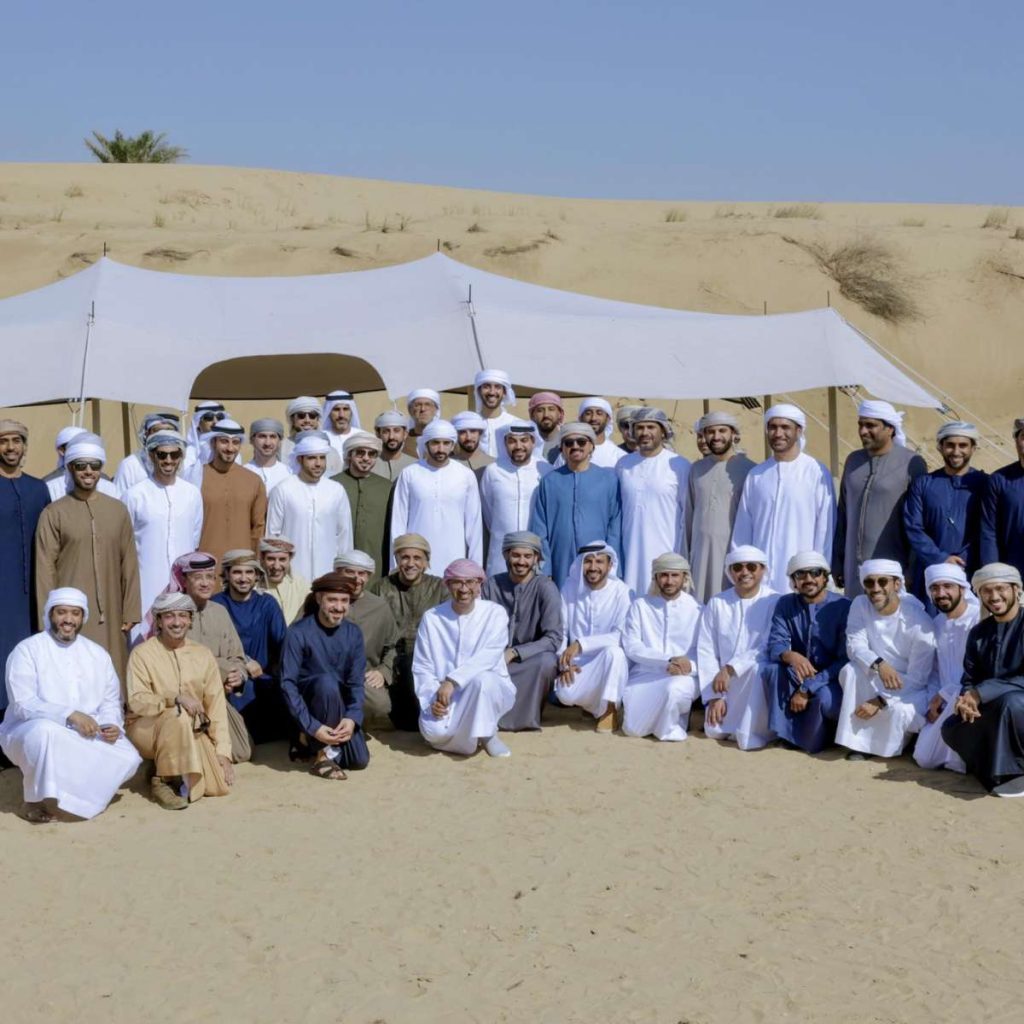 "Every success story in any industry will serve as an inspiration to leaders in other fields. No one can succeed alone, and no leader can achieve their goals without a competent team. Dubai entities work together as a unified team, with collaboration, sharing of expertise, and constant communication being the keys to our global leadership," he noted.
The MBRCLD organised the Dubai Leadership Camp to cultivate leaders who will maintain the drive and leadership culture necessary for constructing the future and fulfilling Dubai's strategic objectives. The Camp is part of the Mohammed bin Rashid Center for Leadership Development's efforts to train capable leaders who can continue the journey of sustainable development and promote team spirit.
The Camp, held in Dubai, consisted of several sessions and workshops and featured several high-profile speakers, including Mohammad bin Abdullah Al Gergawi, Minister of Cabinet Affairs and Chairman of the Executive Office of H.H. Sheikh Mohammed bin Rashid Al Maktoum; Major General Talal Humaid Belhoul AlFalasi, Director-General of the State Security Department in Dubai; and Mattar Al Tayer, Director-General, Chairman of the Board of Executive Directors of the Roads and Transport Authority.
More than 700 leaders across multiple sectors have so far graduated from the MBRCLD, which focuses on cultivating pioneering leaders who can harness the full potential of human capital.