Advertisement

Israel, which is immune to Egyptian demands, will have to win over Cairo to stop any smuggling and to arrest any Hamas officials who might try to flee to Egypt. In case Tel Aviv makes a proposal, Egypt will determine the terms of that agreement, and put up a heavy bargain to bail out itself from the economic crisis, writes Mohammed Anas
Sinai is Egypt, roared Egyptian Prime Minister Mostafa Madbouli while interacting with a band of journalists on Tuesday, adding that Cairo will allow neither being subjected to a forced reality nor the resolution of a regional issue at its expense.
Madbouli echoed what President Abdel Fattah al-Sisi emphasized earlier that it is important that the Palestinian people remain steadfast and present on their land. "Their struggle is cause of all Arabs," Sisi had said strongly, in response to speculations that that Cairo may allow Gazans to migrate to Sinai instead of getting killed in refugee camps and flee to already overfilled camps in South Gaza where all basic needs like food, water, medicines, power supply are at the mercy of the Israeli government.
With Egypt not showing any bend and Israel being adamant on dragging the fight without facilitating humanitarian assistance, barring few trucks, an aid convoy is stuck as stand by at Rafah crossing from Egypt's Sinai into Gaza. Hundreds of litres of blood collected largely from Egyptians, Arabs and Turks in a blood donation drive organised by Jordan, UAE and Turkey also stands unused along with these trucks. But there is no emergence of truck between regional powers that can decide use of this humanitarian assistance.
Egypt controls the Rafah crossing, the only official entry point into the Gaza Strip not controlled by Israel. In the past, Egypt has opened and shut this crossing to put pressure on Hamas.
Cairo's call for ceasefire after heavy Israeli bombardment and civilian casualties in Gaza have been ignored by Israeli Prime Minister Benjamin Netanyahu.
Meanwhile, a constant demand in Israeli discourse has been that Egypt must adjust Gazans into Sinai "to help create Palestinian state and mitigate flare-up possibilities." This demand has resurfaced in discourse ever since the current conflict broke out.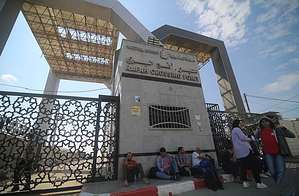 Taking serious cognizance of it, Arab League chief Ahmed Aboul Gheit, an Egyptian, urgently appealed to UN Secretary-General António Guterres to condemn "this insane Israeli effort to transfer the population."
Israel, which is immune to Egyptian demands, will have to win over Cairo to stop any smuggling and to arrest any Hamas officials who might try to flee to Egypt. In case Tel Aviv makes a proposal, Egypt will determine the terms of that agreement, and put up a heavy bargain to bail out itself from the mounting economic crisis that will fester more, once the conflict leaves a flood of humanitarian needs.
The United States can assist Egypt financially, mostly via its influence over international financial institutions, to which Cairo owes tens of billions of dollars. The United States can also assist Egypt in its fight against instability in Sinai.
Egypt has been a key negotiator in all recent Israel-Gaza (Hamas) conflicts. But, this time the conundrum for Cairo is more challenging. The public opinion is building up against the present government as daily gory news is trickling in from Gaza.
Such has been pressure on the al-Sisi government which is bracing for December presidential election that the North Sinai governor Maj. Gen. Mohamed Abdel-Fadil Shousha had to issue a directive for local authorities "to list schools, housing units and vacant land to be used as shelters if required."
Sisi has called for an international summit to take place Saturday to discuss the future of Palestine.
It is believed and being reported by the Egyptian media that the summit will aim to focus on a regional solution to the conflict and especially exhort Arab nations to come forward for settling the Palestinian question. Egypt, according to analysts, wants all its concerns addressed before agreeing to play an active role in the Israel-Hamas endgame, or post-Hamas administration of Gaza.
"A major refugee influx is a red line for a president fighting for reelection in December. Egyptian lawmakers view it not only as a security risk but an impossible squeeze on an economy near bankruptcy and facing reforms through a $3 billion International Monetary Fund bailout (Cairo is now asking the IMF for more)," wrote Nosmot Gbadamosi, an expert on African affairs, in the Foreign Policy magazine.
Egypt's inflation reached almost 40 percent in August, while its borrowing costs shot up following the Israel-Hamas war as investors weighed a possible Egyptian liability for refugees, almost half of whom are children. Egyptian officials said the country is already hosting 300,000 Sudanese refugees.
Apart from possible influx of Gazans, Israel's "dictatorial" attitude, another headache for Egypt is Hamas. Cairo's relationship with the groups has always been fraught, even though it has helped negotiate with the group for occasional ceasefires and prisoner exchange. The group, as we know well, emanated from the ideology of the extremist Muslim Brotherhood group, which despite facing ban in Egypt, originated and has been flourishing there. Hence no senior Hamas leader has ever found sanctuary in Cairo; they had been shuffling in other destinations like Saudi Arabia, Kuwait and Qatar.
For more than a decade in northern Sinai, Egypt has been fighting an insurgency that is composed of jihadis, Bedouin, and criminal gangs. Gaza smuggling operations have helped fund and arm the insurgents, and Egypt wants them stopped. Even more, Egypt fears that a flood of refugees from Gaza would destabilise an already troubled part of Sinai, putting demands on jobs and resources and further radicalising the local population.
"Now, with Israeli PM Netanyahu's decision to make Gaza a Hamas-free zone, the Egyptian regime fears of a power vacuum being filled by other militant groups which will have massive spillover effect in the Sinai. Co-opting with another group may be a challenge. Moreover, the national security concerns are heightened in Egypt regarding massive displacement happening in Gaza towards. It may lead to permanent refugee influx in Egypt. This trend not only has the ability of demographic inversion in the country but also gives to more of Palestinian resistance in Egypt. With upcoming elections and dwindling economic prospects, Egypt cannot afford to host Palestinians in its territory. All these concerns along with limited regional influence puts Egypt in a difficult situation and minimises its role in the mediation process. Not by itself at least. It will require massive dependence on the Mideast Quartet (US, UK, Russia and EU) to work out in the end," assessed Professor Manjari Singh of Amity University, Noida.
It is hard to predict who will have political power in Gaza in the coming months, but whoever emerges victorious, will first have to negotiate a deal with the Egyptians.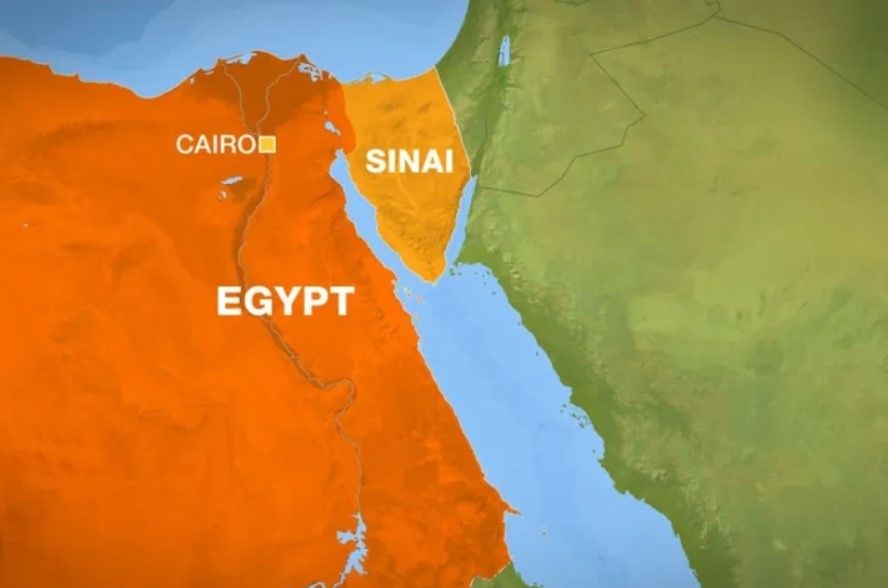 India's Stand
India, an assertive rising power, has registered its voice on the ongoing Israel-Hamas conflict loudly – strong condemnation of terror perpetrated by Hamas and cessation of loss of lives in subsequent Israeli military action. However, the conflict, if escalated, may change the diplomatic matrix vis-à-vis the Middle East, and there lurks concerns for India, and the world.
India till now enjoys friendly ties with all Middle East countries, barring Qatar for the moment. Its relationship with Israel has been growing even before both the countries established consular links in 1992. Palestine considers India a pal, and India has been so till today, and fervently supports the two-state formula as the political solution to the Israeli-Palestine conflict, with the condition that East Jerusalem will be Palestinian capital.
India is an active part of the I2U2 grouping that has Israel, the UAE, and the US as other partners.
Similarly, India's relations with Iran, Saudi Arabia and Egypt have been in directions that compete with that of China which forged several partnerships in the region but ever since the conflict ensued has been conspicuously absent from the scene.
India's stance on Israel-Hamas conflict
Shahid Jamal Ansari, the director of Centre for West Asian Studies, Jamia Millia Islamia, said that India has taken a divergent position from its earlier stand and is tilted towards Israel after the ongoing crisis. However, it will entirely depend on the outcome of the crisis how India's relations with Middle East countries like Iran, Saudi Arabia, UAE, Egypt and Israel will take shape. India doesn't have enmity with any of these states and thus there is no possibility of future bitterness, but if the crisis continues to escalate and engulf the larger region, it will be difficult to predict any future scenario," he said.
His colleague, Professor Hemayun Akhtar Nazmi, said that India's relations with Israel should not come at the cost of Palestine. "India has carefully walked the diplomatic labyrinth in West Asia. While its relations with Israel have seen only improvement since their inception in 1992, India hasn't abandoned the cause of Palestine either," he said.
On being asked how the present crisis will impact the connectivity and trade links which were recently proposed and are expected to bear great outcome for India and the Middle East, he added that "connectivity projects like India-Middle East Economic Corridor and other trade ties will definitely be jolted as the current crisis is enormous and its influence potential is equally proportional."
Perils and Prospects of Projects
Two key projects, besides other partnerships, that New Delhi has invested to be linked with the Middle East are the International North-South Transportation Corridor (INSTC) and newly-envisaged the new India-Middle East-Europe Economic Corridor (IMEC).
The INSTC have suffered setbacks because of the recent war in Nagorno-Karabakh. The defeat of Armenia, a key partner in the project, seemingly has threatened the territorial integrity of Syunik, a southern province and a key area for the INSTC. If this conflict widens to include Turkey and Iran, it will further spell doom for the project.
The IMEC has kindled hopes of new horizons, albeit with the possibility that it would take New Delhi somewhat away from Iran towards Arab countries. But, the sudden spurt of Israel-Hamas conflict has given birth to serious doubts about the geography of the project's implementation, at least for an early one.
The horrific events that transpired in Israel and Gaza have completely changed the dynamics in the region as public opinion is growing shrill over daily casualties being reported. The Saudi-Israeli connection is at the centre of this reorganisation. The success of IMEC, which was hailed as a way to improve relations between the two nations, depended solely on their cooperation in regional development, at the very least. However, Saudi Arabia is not in a haste to resume normalisation negotiations, as seen by its interaction with Iran after the crisis and its silence on Hamas. This means that the forward momentum of the program will be stalled for the foreseeable future.
Israel-Iran Balance
India fundamentally does not see its connections with Iran and Israel in zero-sum terms; both are tools for achieving a semblance of regional order, and speaking with one does not entail that one cannot speak with the other. India's partnerships in the region have been beset by tension regarding the purpose of India's relationships with the Arab world and Israel. The I2U2, which was the precursor to the IMEC and has consisted of India, Israel, the US, and the UAE, was frequently perceived by Israel as an alliance driven by "fear of Iran," even though India was simultaneously expanding its cooperation with Iran. In other words, India has ties to both Iran and Israel and does not feel the need to choose a side.
(India Narrative)
Advertisement