Advertisement

Pak defence minister said an agenda was ruthlessly pushed against the then Nawaz Sharif government
Pakistan Defence Minister Khawaja Asif insists that former spy master Lt Gen (retd) Faiz Hameed played a key role in removing Nawaz Sharif from premiership, local media reported.
Asif feigned ignorance about any investigation related to Gen Hameed's brothers, as opposed to the claims made by Interior Minister Rana Sanaullah, Samaa TV reported.
The defence minister said if party leader Maryam Nawaz has made any comments about the probes, she must have some information.
He said a lot of evidence has come into the public domain that a process had started during Nawaz Sharif's prime ministership.
An agenda was ruthlessly pushed against the then Nawaz Sharif government, Samaa TV reported.
Asif also alleged that Lt Gen (retd) Hameed played a key role in removing Nawaz Sharif, and bringing PTI chief Imran Khan to power.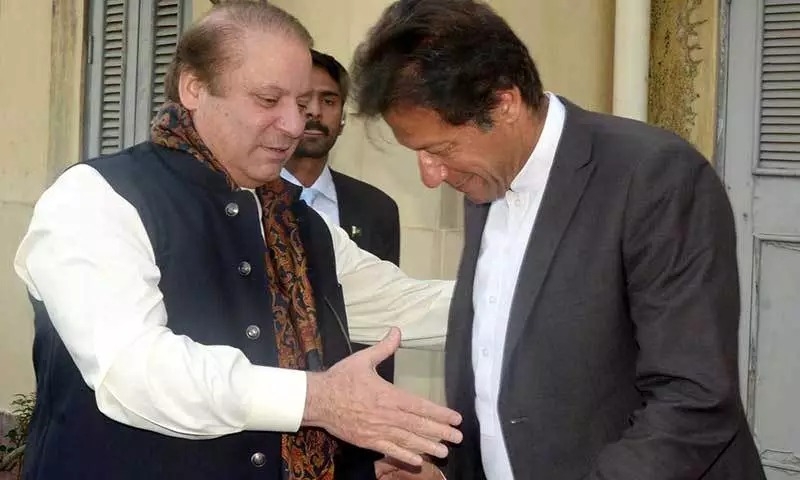 He added that Khan's wishes were implemented by the former spy chief.
"We are talking about the accountability of a former soldier," Asif stressed, Samaa TV reported.
He alleged that the 2018 elections were engineered, people were imprisoned and punished.
If Khan was honest, he remarked, the country would have gone on the path of development. He further said if Khan had admitted that the army was neutral, there would have been an improvement in country's affairs.
He claimed Khan wanted Hameed to remain the chief of the premier intelligence agency, and wanted to appoint him the army chief, Samaa TV reported.
He taunted that PTI Chairman could make anyone his "political godfather" for personal gains.
ALSO READ: Pak govt succumbs to IMF pressure again