Advertisement

Along with the global issues, particularly in the energy sector, the local issues in Tripura were also discussed…reports Asian Lite News
Global carbon emissions will determine the future, human fate and livelihood, that is why G20 is very important to deal with the challenge, scientists said on the opening day of the two-day Science-20 conference under India's G20 Presidency in Agartala.
The scientists said that there is no nation, no society that can address the carbon emission challenges on their own, so G20 is so important and all nations have to work together as a global force to address these problems of climate change and sustainable development.
The President of Indian National Science Academy, Ashutosh Sharma, who chaired the Science-20 meet, said that clean energy is very important for a sustainable future, development and climate change.
"What we need right now is clean energy, which is the theme of the Science 20 conference – 'Cleaner Energy for a Cleaner Future'. One earth, one family, one future are very true for climate change as all the challenges that we face today are a global challenge," he said.
The event has been organised with inputs from the G20 countries. Scientists from 10 countries are present here, while other countries are giving their inputs virtually.
Hydrogen is one of the big and significant areas where work is going on across the globe and there is a hydrogen mission that will be taken forward in India, Sharma said.
He added that till November, India will work on these issues by producing reports, policy papers and action maps on what needs to be done with cooperation of the G20 countries before handing over the Presidency of G20 to Brazil on December 1.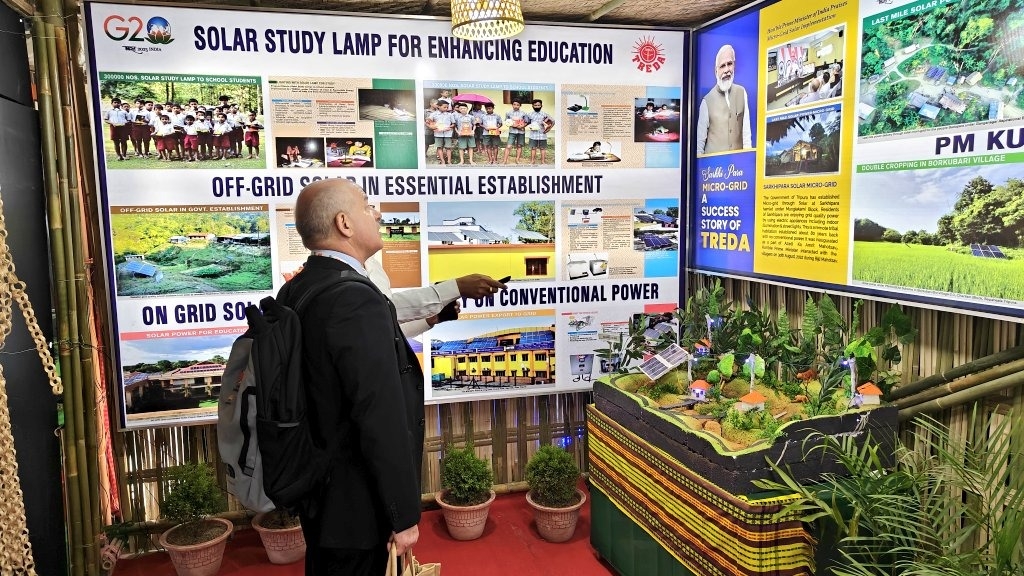 Along with the global issues, particularly in the energy sector, the local issues in Tripura were also discussed.
Principal scientific advisor to the government of India, Ajay Sood, said that on January 4, the Green Hydrogen Mission was launched by the government which is steered by the Ministry of New and Renewable Energy.
The cost of the mission is almost Rs 18,000 crore in which many ministries are involved, including the ministries of Steel, Petroleum, Natural Gas, Fertilisers, Shipping along with many science bodies.
It reflects the seriousness and responsibility of the government of India to address the issue of climate change with its commitment towards 'net zero carbon emission' by 2070.
Delegates from China, the US, the UK, Australia and Brazil, among others, are taking part in the Science-20 conference.
ALSO READ-G20 EWG meet discusses draft ministerial declaration