Advertisement

Zelenskyy will be making his furthest trip from his war-torn country as leaders prepare to unveil new sanctions on Russia for its invasion…reports Asian Lite News
Leaders of the world's most powerful democracies vowed Friday to tighten punishments on Russia for its 15-month invasion of Ukraine, days before President Volodymyr Zelenskyy joins the Group of Seven summit in person on Sunday.
"Our support for Ukraine will not waver," the G7 leaders said in a statement released after closed-door meetings, vowing "to stand together against Russia's illegal, unjustifiable, and unprovoked war of aggression against Ukraine."
"Russia started this war and can end this war," they said.
Zelenskyy will be making his furthest trip from his war-torn country as leaders prepare to unveil new sanctions on Russia for its invasion. Oleksiy Danilov, the secretary of Ukraine's National Security and Defense Council, confirmed on national television that Zelenskyy would attend the summit.
"We were sure that our president would be where Ukraine needed him, in any part of the world, to solve the issue of stability of our country," Danilov said Friday. "There will be very important matters decided there, so physical presence is a crucial thing to defend our interests."
Russian President Vladimir Putin's nuclear threats against Ukraine, along with North Korea 's months-long barrage of missile tests and China's rapidly expanding nuclear arsenal, have resonated with Japan's push to make nuclear disarmament a major part of the summit. World leaders Friday visited a peace park dedicated to the tens of thousands who died in the world's first wartime atomic bomb detonation.
After group photos near the city's iconic bombed-out dome, a wreath-laying and a symbolic cherry tree planting, a new round of sanctions were to be unveiled against Moscow, with a focus on redoubling efforts to enforce existing sanctions meant to stifle Russia's war effort and hold accountable those behind it, a U.S. official said. Russia is now the most-sanctioned country in the world, but there are questions about the effectiveness of the financial penalties.
The U.S. official, speaking on the condition of anonymity to preview the announcement, said the U.S. component of the actions would blacklist about 70 Russian and third-country entities involved in Russia's defense production, and sanction more than 300 individuals, entities, aircraft and vessels.
The official added that the other G7 nations would undertake similar steps to further isolate Russia and to undermine its ability to wage war in Ukraine. Details were to emerge over the course of the weekend summit.
The G7 nations said in Friday's statement that they would work to keep Russia from using the international financial system to prosecute its war, would "further restrict Russia's access to our economies" and would prevent sanctions evasion by Moscow.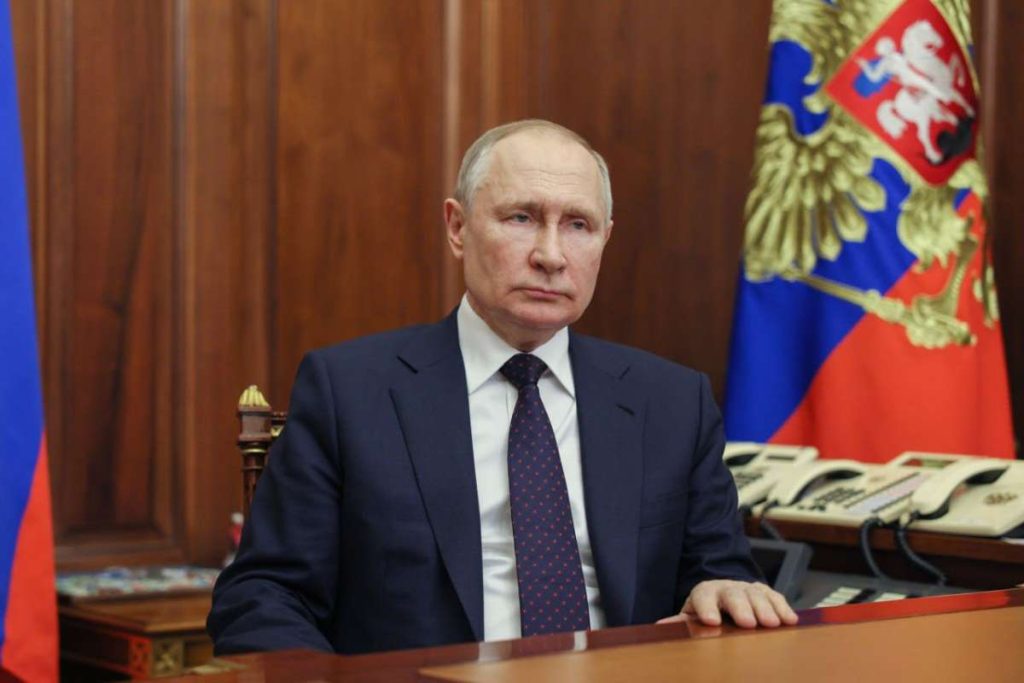 They urged other nations to stop providing Russia with support and weapons "or face severe costs."
The European Union was focused on closing the door on loopholes and plans to restrict trade in Russian diamonds, Charles Michel, president of the European Council, told reporters early Friday.
Japanese Prime Minister Fumio Kishida, who represents Hiroshima in parliament, wants nuclear disarmament to be a major focus of discussions, and he formally started the summit at Hiroshima's Peace Memorial Park. The visit by world leaders to a park dedicated to preserving reminders of Aug. 6, 1945, when a U.S. B-29 dropped an atomic bomb over Hiroshima, provided a striking backdrop to the start the summit. An estimated 140,000 people were killed in the attack, and a fast-dwindling number of now-elderly survivors have ensured that Hiroshima has become synonymous with anti-nuclear peace efforts.
"Honestly, I have big doubts if Mr. Kishida, who is pursuing a military buildup and seeking to revise the pacifist constitution, can really discuss nuclear disarmament," Sueichi Kido, a 83-year-old "hibakusha" or survivor of the Nagasaki explosion, told The Associated Press. "But because they are meeting in Hiroshima I do have a sliver of hope that they will have positive talks and make a tiny step toward nuclear disarmament."
On Thursday night, Kishida opened the global diplomacy by sitting down with President Joe Biden after Biden's arrival at a nearby military base. Kishida also held talks with British Prime Minister Rishi Sunak before the three-day gathering of leaders opens.
The Japan-U.S. alliance is the "very foundation of peace and security in the Indo-Pacific region," Kishida told Biden in opening remarks. Japan, facing threats from authoritarian China, Russia and North Korea, has been expanding its military but also relies on 50,000 U.S. troops stationed in Japan and U.S. military might.
"We very much welcome that the cooperation has evolved in leaps and bounds," Kishida said.
Biden, who greeted U.S. and Japanese troops at nearby Marine Corps Air Station Iwakuni before meeting with Kishida, said: "When our countries stand together, we stand stronger, and I believe the whole world is safer when we do."
As G7 attendees made their way to Hiroshima, Moscow unleashed yet another aerial attack on the Ukrainian capital. Loud explosions thundered through Kyiv during the early hours, marking the ninth time this month that Russian air raids have targeted the city after weeks of relative quiet.