Advertisement

Sheikh Hamdan and Sheikh Maktoum were briefed on the airline's ambitious future plans by Sir Tim Clark, President, Emirates Airline….reports Asian Lite News
H.H. Sheikh Hamdan bin Mohammed bin Rashid Al Maktoum, Crown Prince of Dubai and Chairman of Dubai Executive Council, visited the Emirates Group Headquarters. He was accompanied by H.H. Sheikh Maktoum bin Mohammed, First Deputy Ruler of Dubai, Deputy Prime Minister, and Minister of Finance.
The leaders, who were received by H.H. Sheikh Ahmed bin Saeed Al Maktoum, Chairman and Chief Executive of Emirates Airline and Group, toured key business areas and facilities at the Emirates Group Headquarters.
Sheikh Hamdan and Sheikh Maktoum were briefed on the airline's ambitious future plans by Sir Tim Clark, President, Emirates Airline. They were also briefed about Emirates' investments in developing its brand and products in the coming years, and travel innovations designed to enhance the customer journey.
Sheikh Hamdan bin Mohammed said. "Right from its inception, Emirates has been a key contributor to achieving the vision of His Highness Sheikh Mohammed bin Rashid Al Maktoum, Vice President, Prime Minister and Ruler of Dubai, to transform Dubai into one of the world's leading metropolises. Emirates' rise as a major global airline under H.H. Sheikh Ahmed bin Saeed Al Maktoum's leadership has played an instrumental role in Dubai's emergence as a prominent international business, investment and tourism destination. As Dubai seeks to consolidate its position as a frontrunner on the global stage in line with the goals of the Dubai Economic Agenda D33, Emirates will continue to be a vital catalyst of its economic progress as well as an important player in shaping the future of the world's aviation and travel industries."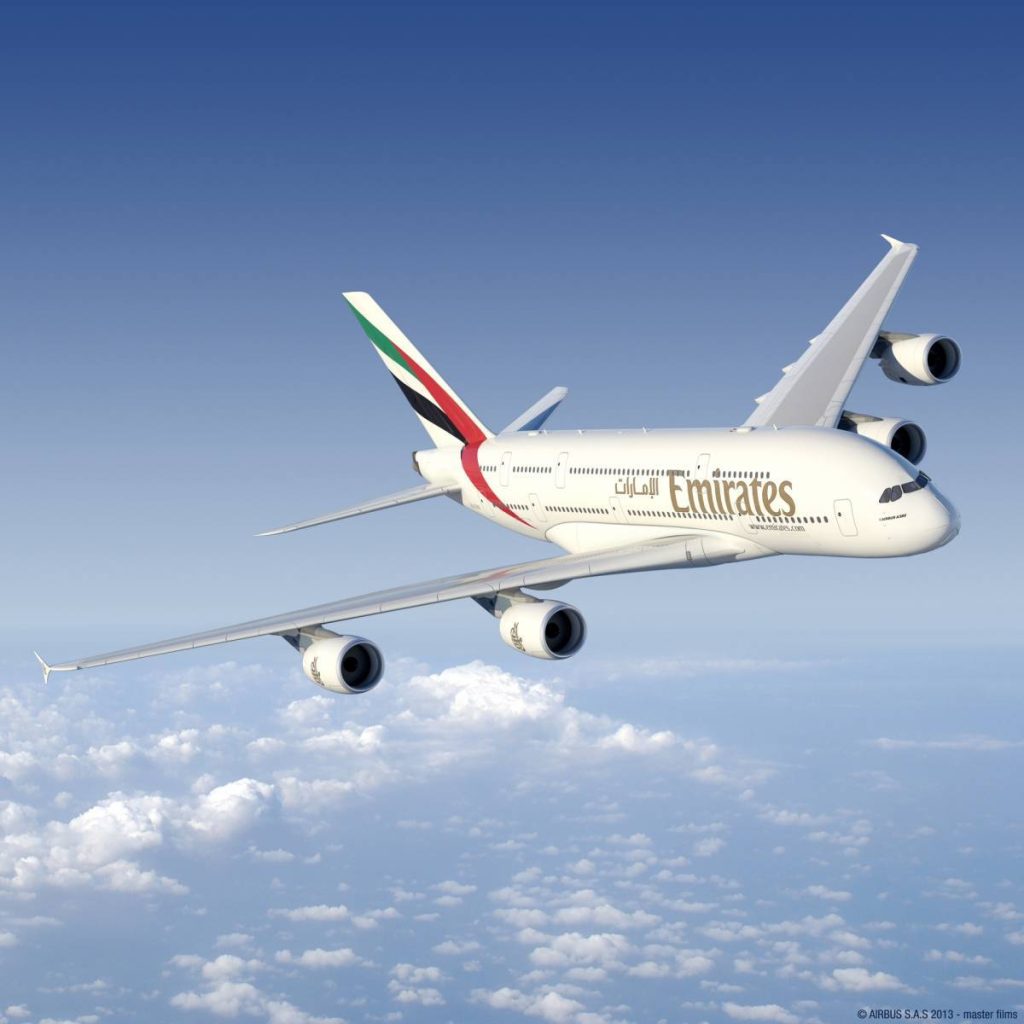 Sheikh Maktoum bin Mohammed said, "By helping establish Dubai as one of the world's most connected cities, the airline has enabled the emirate to become a unique bridge between diverse markets and cultures, and a major focal point for enterprise, innovation and talent. Emirates is not only one of the UAE's biggest global brands but also an outstanding model for excellence in the international aviation industry. Supported by the leadership's vision and its strategic investments, Emirates continues to make significant contributions to generating new opportunities for Dubai's growth and evolution and reinforcing its development as a stable and resilient global commercial hub."
Their Highnesses toured Emirates' Network Control Centre, the "nerve centre" of the airline's operations around the world. They were briefed on how the 365/24/7 Network Control Centre ensures all flights arrive and depart on time, without disruption, and how multiple departments across the airline work in unison to keep the operation running seamlessly. The team on duty at the Network Control Centre uses sophisticated systems to keep a close watch on Emirates traffic flows, breaking news, and weather patterns to ensure they are well-equipped to anticipate and respond to operational contingencies and situations.
Sheikh Hamdan and Sheikh Maktoum also briefly attended the graduation of 120 new Emirates Cabin Crew. Their Highnesses interacted with Emirates' 3D hologram projection, which the airline will be using for virtual communication with its employees, graduations, ticketing offices, and meetings.
Their Highnesses also witnessed a live demonstration from Sara, the world's first portable robot check-in system developed by Emirates. As part of the demonstration, a passenger had their face scanned to match their passport for check-in and an e-boarding pass was seamlessly sent to the person's phone.
Last week, the Emirates Group reported its most profitable year ever, driven by Dubai's readiness to cater to the strong rebound of international air travel demand. For the financial year ending 31 March 2023, the Emirates Group posted a record profit of AED10.9 billion. The Group's revenue was AED119.8 billion, an increase of 81 percent over last year's results. The outstanding results were also in line with Dubai's 97 percent year-on-year growth in international visitors, which is on track again to increase in 2023.
The Emirates Group is the biggest player in the UAE's aviation sector, supporting over 770,000 jobs and contributing over AED172.5 billion to the nation's GDP. Its growth plans are in line with the Dubai Economic Agenda D33, which seeks to double the size of Dubai's economy by 2033 and consolidate its status as one of the world's top three destinations for business and tourism. Emirates will play a crucial role in achieving D33 goals by expanding its global network, providing greater access to foreign markets, encouraging exports, and supporting the government's vision of making the emirate a global investment hub.
The aviation industry's contribution to the UAE economy is set to significantly increase over the next decade through direct and indirect employment, infrastructure investment, supply chain spending, tourism spend, and trade and commerce benefits from the significant movement of cargo across new vertical industries. Strategic investments are now being channelled in the aviation sector to grow Dubai's position as one of the world's biggest aviation hubs.