Advertisement

Under the project, a total of 771,301 families have been rehabilitated so far since 1997….reports Sumi Khan
Bangladesh Prime Minister Sheikh Hasina handed over 39,365 houses to homeless people as part of her government's Ashrayan-2 project which ensure housing for all landless persons.
The premier handed over the houses in the fourth phase of the project through a program virtually from her official residence, Ganabhaban on Wednesday.
She also declared seven districts and 159 upazilas as homeless- and landless-free, aising the total number of such districts to nine and upazilas to 211.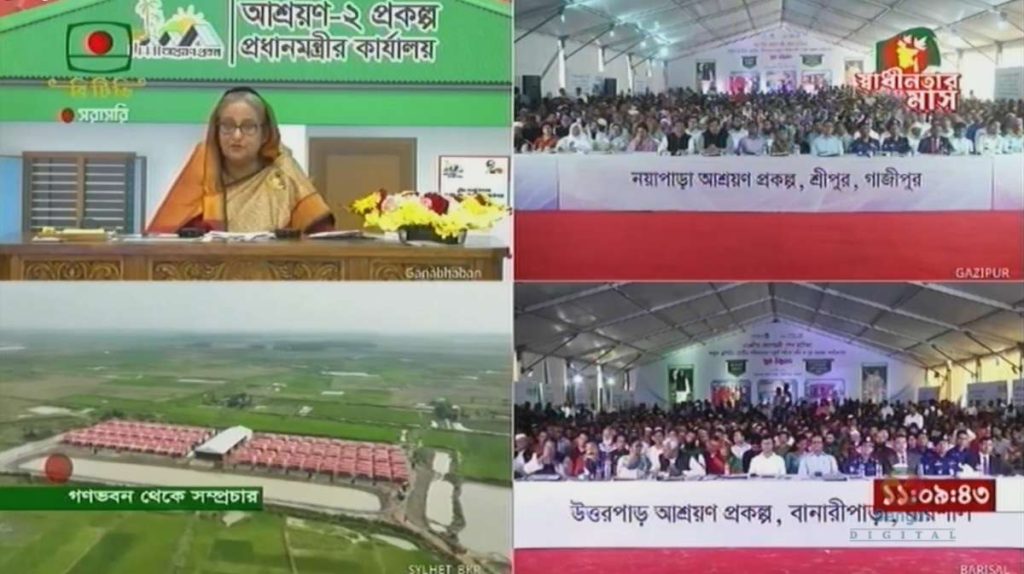 Earlier, the Prime Minister had declared Panchagarh and Magura as homeless- and landless-free districts.
Meanwhile, the total number of distributed houses under the project currently stands at 2,15,827.
Since the Ashrayan-2 project, dubbed as 'Sheikh Hasina Model', in inclusive development, project sites have been developed with an integrated approach ensuring all civic amenities, including electricity, drinking water, schools, mosques and graveyards and lands for cultivation.
Under the project, a total of 771,301 families have been rehabilitated so far since 1997.
The number of rehabilitated people is 3,856,505.
Bangabandhu Sheikh Mujibur Rahman had first introduced the rehabilitation program for homeless people in 1972.