Advertisement

Unfortunately for Khan, he has failed to get any support or sympathy from the Biden administration, which never took to him in the first place….Yaswant Raj
Imran Khan has few friends in the US, and even fewer sympathisers. And Khan has only himself to blame.
The assassination attempt on him last November was "strongly condemned" by the Joe Biden administration, as it should have been, but his subsequent troubles that have followed in a steady stream have elicited little or no concern about him personally, as a former Prime Minister or a politician.
"Khan has burnt a lot of bridges in Washington. His past views toward US policy, his apparent celebration of the Taliban takeover in Afghanistan, his trip to Moscow during the Russian invasion of Ukraine, and of course his allegations of US collusion in his ouster. All of this means that Khan has struggled to find friends in Washington," said Michael Kugelman, a South Asia expert with Wilson Center, a leading US think-tank.
"So, it doesn't appear the administration is willing to do Khan any favours by speaking out against the crack downs and threats to democracy in Pakistan."
As a politician, Khan had railed against drone strikes by the US carried out in Pakistan areas bordering Afghanistan, and as Prime Minister, his open embrace of China, visit to Russia around the time President Vladimir Putin was sending troops into Ukraine, did not endear him to Washington and especially not President Joe Biden, who, by the way, has still not publicly shared his views about Khan.
And then after his ouster, he accused the Biden administration of engineering it. He has since recanted some of these positions and has said he is ashamed of his Moscow visit and that he doesn't believe any more that Biden was behind his exit.
When Khan was arrested on May 9 — in a scene that played out around the world, even on television screens in the US — the Biden administration did not comment publicly till its spokespersons were queried.
"We continue to monitor the situation in Pakistan closely, and as the US has said before, we don't have a position on one candidate or one political party versus another," state department spokesperson Vedanta Patel had said in response to a question from a Pakistani reporter.
"What our interest is, is a safe, secure and prosperous Pakistan. That is in the interest of the US-Pakistan relations, and we call for the respect of democratic principles and the rule of law around the world."
Patel responded with a version of this same response when asked at a later news conference about Khan's allegations that the Pakistani military leadership was behind his political miseries.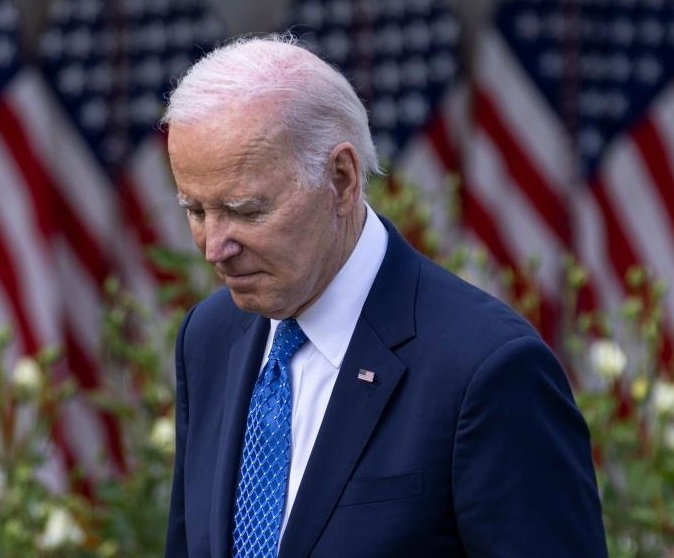 "You have heard me say this a number of times now, for the past few weeks, but I will use this opportunity to say again that we do not choose a political party or a particular candidate when it comes to Pakistan, or for that matter any country," Patel said.
Again, at another news briefing, the spokesperson said to a fresh round of questions: "This is a situation that is internal to Pakistan."
It's not as if the former Prime Minister doesn't crave US attention and, without acknowledging it, help.
"My life is in danger," Khan said in an interview with CNN's Fareed Zakaria recently. He had also said there is no "rule of law" in Pakistan and that its "democracy is being dismantled".
Unfortunately for Khan, he has failed to get any support or sympathy from the Biden administration, which never took to him in the first place.
President Biden never spoke to Khan when he was the Prime Minister, not even when the US was leaving Afghanistan, a war theatre in which Pakistan had had huge stakes going back decades. And this was not lost on Pakistan.
Khan's government was a notable absence from a climate summit Biden called early on in his presidency — India and Bangladesh were invited but Khan wasn't.
Other officials of the Biden administration were in touch with the Pakistani counterparts — Secretary of State Antony Blinken had several contacts with then Foreign Minister Shah Mehmood Qureshi, while US Secretary of Defense Lloyd Austin was in touch with then Army chief Qamar Javed Bajwa.
But Khan never got a call or note from Biden.
Khan was luckier perhaps with former US President Donald Trump. Taking over a few months after Trump's stunning put down of Pakistan as a country of "lies and deceit" in a 2018 Tweet, Khan got a meeting with the US President at the White House during which he cleverly manipulated Trump into offering to mediate between India and Pakistan, something that he had long wanted to do as he had told this reporter in an interview in 2016.
India dismissed the offer even before it could be put on paper.
Shortly after Khan became the Prime Minister, Pakistan had released Mullah Baradar, a senior Afghan Taliban leader who would go on to negotiate a peace deal with the US that President Trump wanted — to end America's longest war, as he had promised. It was finalised and signed in February 2020.
Was the White House visit, which came a few months before, a gesture of appreciation for all the help and cooperation that Khan's Pakistan was providing to the US? Possibly.
But when Biden announced he would honour the deal signed by his predecessor's administration no matter how odious or flawed it was, he still did not talk to Khan, who was the Prime Minister at the time.
Asked why Biden never called Khan during the Afghanistan pullout and then when he was shot at, state department spokesperson Patel simply said, "I'm certainly not going to get into a tit-for-tat of who's called what or when."
He added, "What I will say is that Pakistan continues to be an important partner in the region — an important trade partner, an important security partner — and even in that time period, we continued to engage with our Pakistani counterparts on a number of issues."
But, and he did not say this, Khan is not Pakistan.