Advertisement

The Dubai Air Show commenced on Monday 13 and will continue until Friday 14…reports Asian Lite News
The Indian Air Force team at the Dubai Air show captivated audiences with their aerobatics and precision flying. India showcased the indigenously developed Tejas aircraft and a daredevil display of the Sarang helicopter pilots team flying another indigenously developed helicopter the Dhruv ALH.
The Dubai Air Show commenced on Monday 13 and will continue until Friday 14, with various air forces in attendance. The Indian ambassador to the UAE, Sunjay Sundhir inaugurated the India Pavilion on the second day of the show.
A post shared on X (formerly Twitter) by Ambassador Sudhir said, "Amb@sunjaysudhir inaugurated the India Pavilion at@DubaiAirshow. The Pavilion is showcasing the rapidly growing capabilities of the Indian defence sector, from manufacturing, and innovation in design to futuristic research and development.@IAF_MCC@modgovae@DefenceMinIndia"
Ambassador Sudhir later reposted a video on X sharing, "India Pavilion at the #DubaiAirShow2023 is abuzz with excitement as top Indian defence companies, including Bharat Electronics, Bharat Dynamics Limited, Mishra Dhatu Nigam Limited, and Hindustan Aeronautics Limited, unveil the nation's latest advancements in aerospace technology."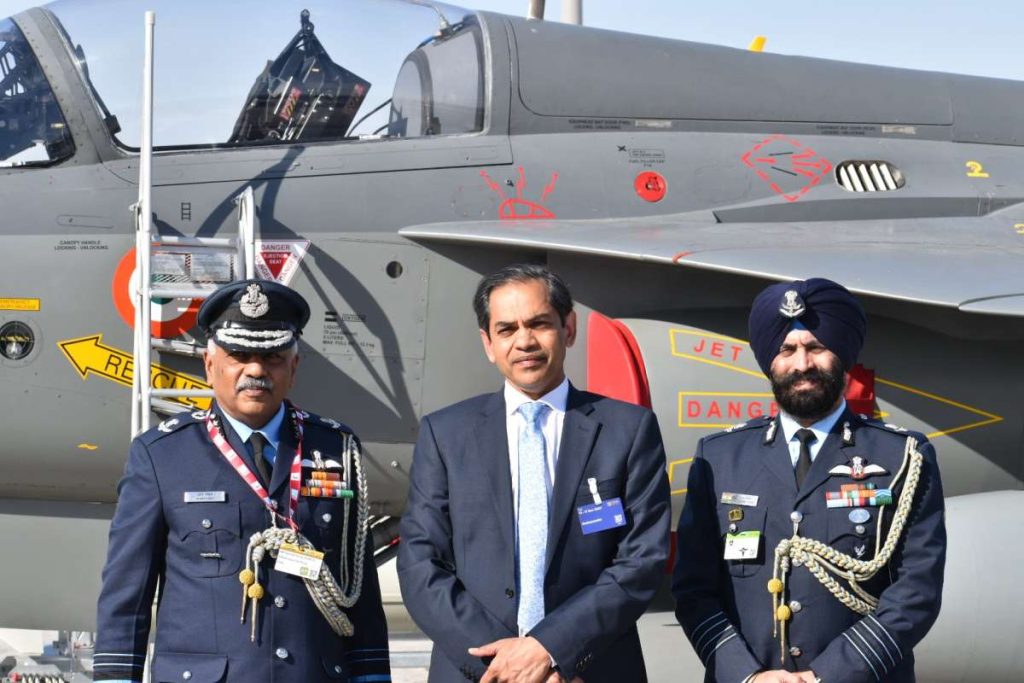 The Indian Air Force Sarang helicopter pilots displayed impressive team performance during the show, flying indigenous Advanced Light Helicopter (ALH) Dhruy's, made by Hindustan Aeronautics.
The team, flying four HAL Dhruv helicopters, performed a variety of manoeuvres, including loops, rolls, and inverted flight. They also formed intricate formations and displayed their skills at low-level flying.
The Sarang team is one of the world's premier helicopter display teams, and their performance at the Dubai Air Show was met with enthusiastic applause from the crowd.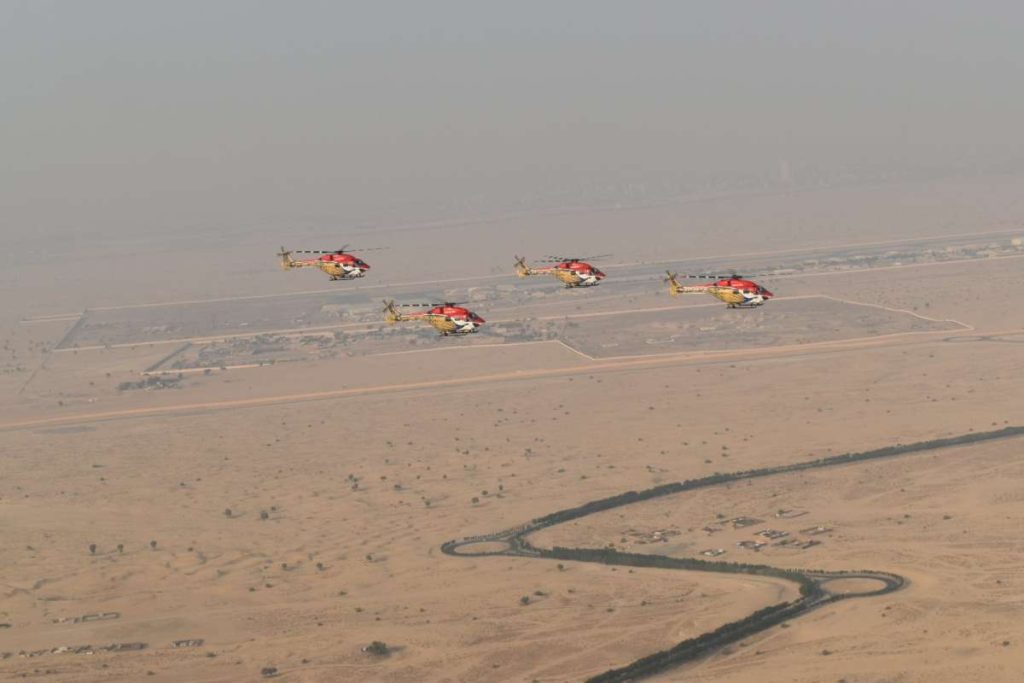 The Indian Air Force stole the show once again with India's HAL Tejas fighter aircraft, which demonstrated unbelievable aerobatics and manoeuvring at the Air Show. The Tejas fighter aircraft jet was introduced to the Air Force in 2010, designed by the Aeronautical Development Agency in collaboration with the Aircraft Research and Design Centre of Hindustan Aeronautics.
Air Marshal R Radhish, Air Officer Commanding-in-Chief, Air Force Training Command met and interacted with the IAF contingent on the occasion.
The Dubai Air Show is one of the world's largest and most prestigious aviation events, and it is a major opportunity for aircraft manufacturers and other aviation industry players to showcase their products and services. (ANI)
Advertisement