Advertisement

Li sounded optimistic about the prognosis for the second-largest economy in the world, citing strong momentum for its growth…reports Asian Lite News
Chinese Premier Li Qiang on Thursday said he opposed bloc confrontation and a new "Cold War" in an obscure warning to the United States, which has been involved in escalating competition with China, Kyodo News reported.
In a keynote address at the Boao Forum for Asia, Li insisted China "will always be a builder of world peace, a contributor to global development and a defender of international order" despite growing concerns over China's arms buildup and increased military pressure on Taiwan, which Beijing claims as its own.
According to a report published in Kyodo News, Li's remarks at the event on southern China's Hainan Island is billed as Asia's alternative to the World Economic Forum in Davos, Switzerland, came as the US hosted a virtual summit on democracy amid an escalating rivalry between Washington and what it terms "autocracies" like China and Russia.
While Washington tries to tighten limitations on Beijing's access to advanced technologies like semiconductors, the premier also declared that China opposes "trade protectionism and decoupling" and called for actions to safeguard the integrity of the global industrial supply chain.
Li sounded optimistic about the prognosis for the second-largest economy in the world, citing strong momentum for its growth, despite recent US bank failures and global economic worries brought on by Russia's invasion of Ukraine and increased financial risks.
Li said, "Judging from the situation in March, it is better than in January and February. In particular, major economic indicators such as consumption and investment continue to improve, while employment and prices are generally stable", Kyodo News reported.
China's economy, which suffered last year as a result of the negative effects of its strict "Zero-Covid" policy, which involved lockdowns and quarantines, has been slowly recovering.
The premier, who took office earlier this month, vowed that Beijing will "always adhere to reform and opening up" in order to "inject new impetus and vitality" into the global economy and permit other nations to share the advantages of China's development.
The first entirely in-person gathering since the COVID-19 outbreak, the four-day annual conference has attracted around 2,000 attendees from about 50 nations and regions as of Friday.
The meeting, which was first convened in 2002, is being attended by the prime ministers of Singapore, Malaysia, and Spain as well as Kristalina Georgieva, managing director of the International Monetary Fund, Kyodo News reported. (ANI)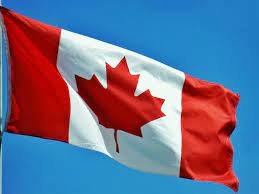 China under fire for alleged election meddling
Allegations are piling up against China for interloping in Canada's most recent federal elections to support Prime Minister Justin Trudeau and the Liberal Party. A Conservative candidate, who ran close to Vancouver, said his defeat in 2021 was caused by a systematic misinformation campaign.
In 2019, a member of Conservative Party of Canada, Kenny Chui, got elected as a member of Parliament for Steveston Richmond-East. Well over 50 per cent of the people in his Vancouver suburb are of Chinese descent. Nevertheless, he was defeated by a Liberal Party candidate, who is now the constituency's MP, in the subsequent election held 22 months later. The Liberal Party gained almost 1,800 votes in the district in the 2021 election over the previous year.
Contrarily, Chiu saw a decrease in support of over 4,400 votes from the previous election.
Beyond the figures, Chiu observed a change in the way people responded to him during the 2021 election. According to him, in 2019 people were kind and engaged him in discussion but not so in 2021.
Chiu recalled, "Some of them were obviously disturbed, frustrated, and yet some of them are even showing signs of being angry," adding, "And at the time, I was quite puzzled. What was that all about? Because, I mean, again, it's only been 22 months and it's during a pandemic."
Chiu, who was born in Hong Kong and moved to Canada, said he later learned using Disinfo Watch, McGill University in Quebec, and the Atlantic Council that he had been the target of a disinformation campaign intended to sway Chinese voters. He claimed that false allegations about the Conservative Party and Chiu himself planning to ban the Chinese instant messaging app WeChat in Canada.
Many members of the Chinese community in Canada can only contact friends and family in China using WeChat.
Remembering some of the specific rumours, Chiu said, "He is anti-Chinese. He hates Chinese. He's a traitor."
Chiu added, "And all these labels are levelled on me personally. There have also been articles written saying that the Conservatives leader back then, is going to ban WeChat."
Not everyone sees it as a conspiracy. Veteran Liberal Party worker Mark Marissen said the 2021 Conservative campaign and then leader Erin O'Toole did, in fact, take a stronger stance against China. Marissen has handled numerous campaigns at the federal, provincial, and local levels.
Mariseen told VOA, "There was a real opposition amongst many people within the community to the way that O'Toole was campaigning about China."
In the future, organisations like CSIS, the Canadian Security Intelligence Service, should be more vigilant in their examination of potential foreign interference in elections, said Kareem Allam, who has managed multiple campaigns for Conservative candidates.
Allam said, "But if I have a concern about a candidate, potentially with regards to foreign interference related matters, CSIS is legally bound to not report on any Canadian nations," adding, "And if you're running for Canadian office, you have to be a Canadian citizen. So there's no way for me to clarify whether this person – who could end up being a member of parliament who could end up being a cabinet minister."
Earlier also, the Canadian Security Intelligence Service (CSIS) had revealed the ways in which the Chinese government has attempted to tamper with Canadian elections.
This gives support to a number of allegations regarding the Chinese Communist Party's (CCP) behaviour that has been circulating for years.
This includes the Conservative Party of Canada's claim that the interference cost it seats in the 2021 federal election, along with allegations about the operation of illegal "police stations" used by China to gather information on the Chinese diaspora in Canada, Asian Times reported.
Prime Minister Trudeau had announced that his government will appoint a "special rapporteur", who will work with two national security committees to probe the details of the controversy, Asian Times reported.
The allegations not only raise questions about the integrity of Canadian democracy itself but also the complicity of the government in not properly addressing it and the appearance that the Liberals deliberately underplayed, denied or buried allegations of interference because they benefited from it, Asian Times reported.
The recent leaks not only prove this is happening in Canada but, more seriously, demonstrate that Canadian security organisations are struggling to find ways to manage it as Chinese interference strategies continue to develop. The leaks damaged the organization's international credibility and will likely make it more difficult for CSIS to acquire sensitive information. (ANI)