Advertisement

The revelation comes as the billionaire has created a new company called X.AI which will promote artificial intelligence (AI) in the ChatGPT era….reports Asian Lite News
After slamming OpenAI's ChatGPT, Elon Musk is now working on "TruthGPT," a ChatGPT alternative that will act as a "maximum truth-seeking AI."
In an interview with Fox News, Musk said that an alternative approach to AI creation is needed to "avoid the destruction of humanity".
"I'm going to start something which I call 'TruthGPT' or a maximum truth-seeking AI that tries to understand the nature of the universe," Musk was quoted as saying.
"And I think this might be the best path to safety in the sense that an AI that cares about understanding the universe is unlikely to annihilate humans because we are an interesting part of the universe," the Twitter CEO added.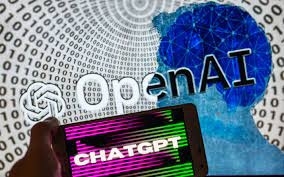 In February, Musk for the first time tweeted that what we need is a "TruthGPT."
The revelation comes as the billionaire has created a new company called X.AI which will promote artificial intelligence (AI) in the ChatGPT era.
Incorporated in Nevada, Texas, the company has Musk as the only listed director, and Jared Birchall, director of Musk's family office, as secretary, according to a filing.
Musk aims to create an AI firm to take on Microsoft-backed OpenAI.
In recent months, ChatGPT and GPT-4 have become a rage worldwide.
In March, several top entrepreneurs and AI researchers, including Musk and Steve Wozniak, Co-founder of Apple, wrote an open letter, asking all AI labs to immediately pause training of AI systems more powerful than GPT-4 for at least six months.
Advertisement