Advertisement

Chinese involvement is seen not only in politics but also in charge of development projects, tourism, trade and other sectors of dominance and digital crime…reports Asian Lite News
With the goal of becoming the world's leading economic powerhouse, China has been expanding its plans and influence in different countries, Pardafas.com reported, adding that China's dominance is not limited to Asia alone, but it has also gained significant ground in Africa and Western nations through trade.
China's involvement in Nepal has been rapidly increasing, and it is making its presence felt in various sectors, Pardafas.com reported. A decade ago, China was not interested in getting involved in the internal politics of Nepal, but nowadays it is actively increasing its role in the country's power struggle. In the recent House of Representatives elections, there was a noticeable surge in Chinese officials' eagerness for the Communist Party's unification or coalition.
A few years ago, China played a facilitating role in the formation of the Communist Party of Nepal (CPN) by bringing together two prominent political parties in Nepal, the Unified Marxist Leninist (UML) party and the Maoist Center, Pardafas.com reported.
Chinese involvement is seen not only in politics but also in charge of development projects, tourism, trade and other sectors of dominance and digital crime. As Chinese activities and interference are increasing in every field, there are signs that Nepal's sovereignty will be threatened in the future.
Especially when a landlocked country like Nepal has to play a balanced role with all its neighbours, the increasing activity of the Chinese has increased the possibility of teasing other countries, Pardafas.com reported.
Chinese companies have secured significant involvement in Nepal's infrastructure projects following an agreement between the Chinese and Nepalese governments. In recent times, these companies have been successful in securing tenders for large projects, which they have undertaken after submitting lower bids compared to other contractors.
Despite this, the quality of work delivered by Chinese companies has been a mixed bag. While some projects have been completed on time, others have suffered from significant delays.
The construction of several major infrastructure projects in Nepal, including the Pokhara International Airport, Gautam Buddha International Airport, and the Bheri-Babai Tunnel, has been completed by a Chinese company, Pardafas.com reported.
However, several other projects, such as the Damak Industrial Park, Kathmandu-Tarai Madhes Expressway tunnel, the second section expansion of the Kathmandu Ring Road, Narayangadh-Butwal road section, Syafrubesi-Rasuwagadhi road upgrading, and the construction of Timure dry port are yet to be completed.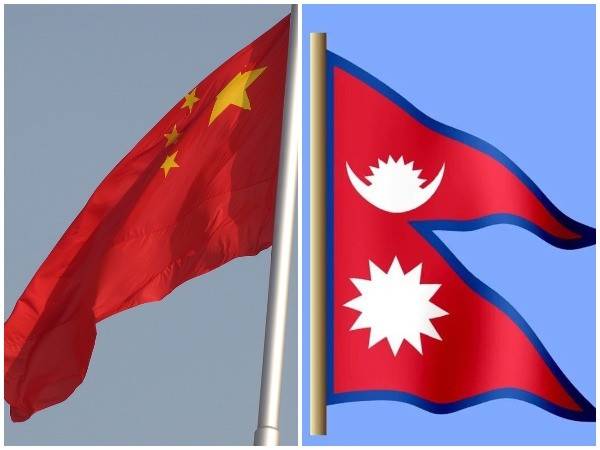 Despite the completion of some major infrastructure projects, the delay in completing the remaining projects has caused concern among Nepalese officials and the public.
Due to the lack of initiative for the implementation of agreements under China's Belt and Road Initiative (BRI), issues such as large projects, grant aid, and easy access to import and export have been stalled. The road construction and upgrading works under BRI have not been completed, and the Chinese team has just arrived to study the possibility of the Kerung-Kathmandu railway, Pardafas.com reported.
On the other hand, it is seen that there is a challenge to repay the loans from the projects built with China's loan assistance. The latest example of this is Pokhara International Airport. This airport was built with a loan from a Chinese bank.
Although it has been almost 4 months since the opening of the airport, international flights are yet to operate here. The government has already started paying the bank loan taken at a 2 per cent interest rate.
In recent years, Chinese citizens have been making significant investments in Nepal, ranging from hotels to restaurants. This has led to a situation where Chinese tourists visiting Nepal tend to stay in Chinese-owned hotels and dine in Chinese-owned restaurants, resulting in the money spent by these tourists leaving Nepal as remittance back to China, Pardafas.com reported.
Moreover, Chinese businessmen have been occupying the major tourist hubs of Nepal, including popular areas such as Thamel in Kathmandu, Pokhara, and Chitwan. As a result, a significant portion of the income generated from tourism in these areas is now being channelled back to China.
Chinese investors have been pouring money into various industries and manufacturing sectors in Nepal. In particular, Chinese companies have established two cement plants, namely Hongshi Cement in Nawalparasi and Huaxin Cement in Dhading, with significant financial backing from China.
However, in recent times, concerns have been raised about the nature of Chinese involvement in these projects. Lately, the Nepalese partners in the Hongshi Cement plant have reportedly withdrawn from the project, citing concerns about the unilateral actions of the Chinese company, Pardafas.com reported.
For several years, Nepal has been relying on two main border crossings, Rasuwa and Tatopani, to conduct trade with China. However, both these channels have been almost non-functional, causing significant disruptions to the country's economy. Despite multiple talks between Chinese and Nepalese officials to facilitate these points, there has been no improvement in the situation.
Moreover, China has also closed the local border crossing from Olangchungola in the east to Hilsa in Humla in the west, citing various reasons, including the ongoing Covid-19 pandemic. This move has further worsened the situation, with people's lives being directly impacted by the lack of access to essential goods and services, Pardafas.com reported.
China, a nation that emphasises on non-interference in the internal affairs of other countries, has recently begun to increase its involvement in the political landscape of Nepal in a noticeable way. China's involvement is evident in a range of issues, including Nepal's acceptance of the US aid MCC grant and cooperation on the GSP security agreement with the US, on which China has openly expressed its opinion.
Moreover, China's role in Nepal is not limited to these issues; it has also been making efforts to unite the communist parties in Nepal and bring them to power, while also working to make the president and the prime minister more compatible with Chinese interests. As a result, Chinese officials' visits to Nepal have also increased in recent times, and their influence on Nepal's political scene is becoming more apparent, Pardafas.com reported.
According to analysts, China's expanding influence in Nepal's economy, diplomacy, and politics is causing growing concern. Despite this, the Nepalese government and political leadership appear to be taking a lackadaisical approach towards the issue. As the world becomes increasingly polarized, it is crucial for Nepal to maintain a balanced stance.
Unfortunately, this seems to be eluding the country's leadership. Rather, political leaders appear to be more interested in securing the support of neighbouring countries for their own interests, even if it means making decisions that may not be in the best interests of the nation. Such a myopic approach to policymaking and diplomacy risks ceding Nepal's sovereignty and undermining its long-term interests. (ANI)