Advertisement

Punjab's caretaker Chief Minister Mohsin Naqvi on Sunday said that 23 buildings were damaged and 108 vehicles were gutted in the province during the protests…reports Asian Lite News
The violent protests and arson that broke out all across Pakistan following the arrest of former prime minister Imran Khan posed damage of as much as PKR 250 million to both private and public property, reported Dawn.
According to a report issued by Islamabad police, armed miscreants set the office of the DPO Industrial Area, and opened fire at Ramna Tarnol and Sangjani police stations during the three days of violence.
According to a report published in Dawn, the Rawalpindi police have arrested as many as 76 suspects involved in attacking the General Headquarters of the Pakistan military.
Meanwhile, Punjab's caretaker Chief Minister Mohsin Naqvi on Sunday said that 23 buildings were damaged and 108 vehicles were gutted in the province during the protests, ARY News reported.
Naqvi said, "In Lahore, police vehicles, 12 buses, motorbikes, six Wasa vehicles, eight rescue vehicles and a car in a showroom were set on fire," as per the ARY News report.
He further said, "Protesters damaged 23 buildings including Corps Commander's house in Lahore." Punjab's caretaker CM Mohsin Naqvi said that military installations and government properties were attacked under a plan.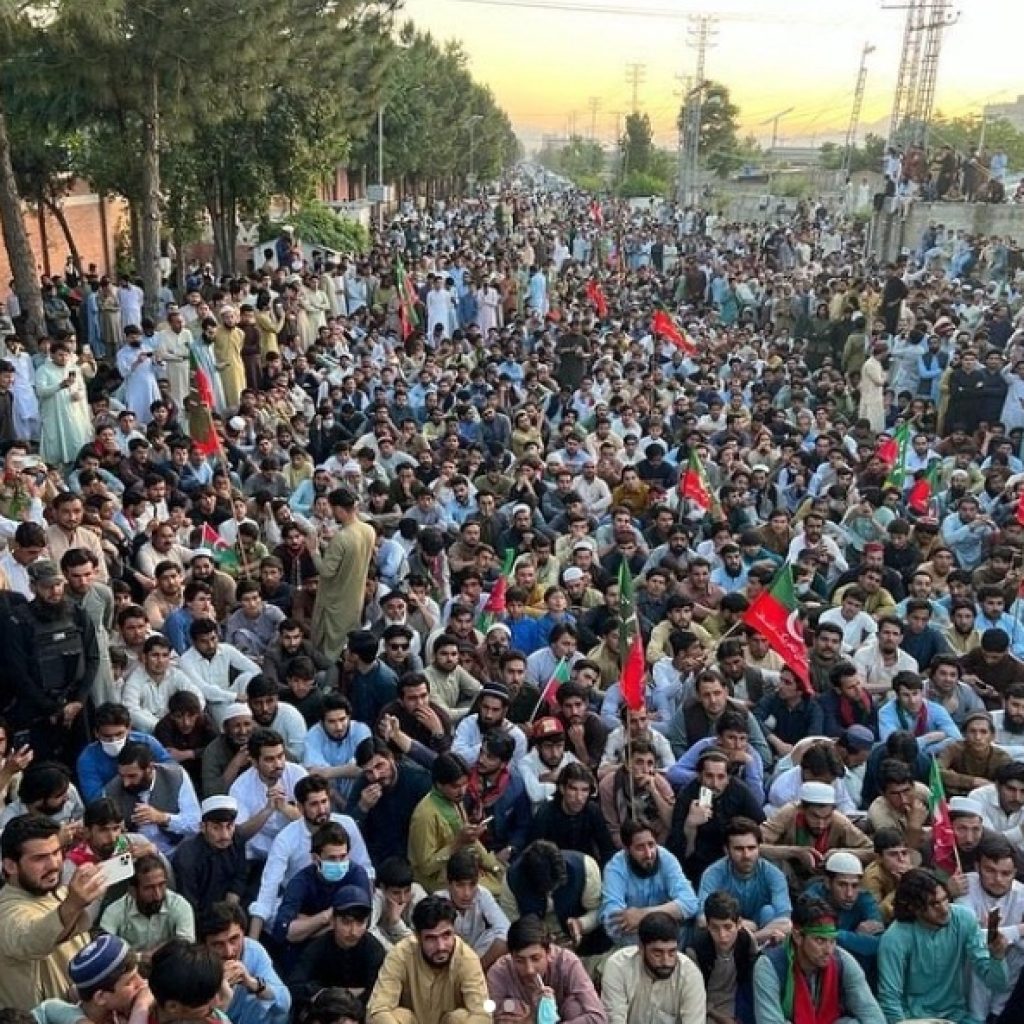 Naqvi said that around 34 attackers were involved in the attack on Jinnah House in Lahore. He said that the rioters and arsonists set ablaze safe city cameras on May 9 and two metro stations in Lahore, according to an ARY News report.
Mohsin Naqvi said, "Each and every attacker is being pointed out and all will be brought to justice," as per the news report. He said that a loss of around six billion has been estimated in rioting incidents so far.
Punjab's caretaker CM said that an Army check post and a private building were gutted in Gujranwala, as per the news report. He further said that buses and police coasters were burnt in Multan. He claimed that they have pictures and videos of each person and added that "everyone is being followed."
Furthermore, he said that they will not arrest the wrong person and asserted that bringing attackers to the book will remain their priority. He further stated that an investigation is being carried out for arrested people and accused Yasmeen Rashid of being the main character of the incident.
Meanwhile, the Human Rights Commission of Pakistan (HRCP) has expressed deep concern over reports of random arrests and cases filed against Pakistan Tehreek-e-Insaf (PTI) workers across Pakistan.
Imran Khan's political outfit, PTI, saw arrests of over 564 workers for violence after Pakistan Tehreek-e-Insaf (PTI) chairman Imran Khan's arrest and more arrests are being made, according to Dawn.
Raising concerns over the same, HRCP has made a series of tweets, and has termed the incident against all "democratic norms."
HRCP has tweeted, "HRCP is deeply concerned by reports of random arrests and cases filed arbitrarily against PTI workers across Pakistan. A distinction must always be made between those resorting to violence and nonviolent political workers."
"No one must ever be penalised for their party affiliations. This goes against all democratic norms," the tweet added. (ANI)