Advertisement

If the gulf between the coalition members widens further, the presidential elections and the upheaval that follows could lead to forming of a new coalition….reports Asian Lite News
The third presidential election for Nepal is scheduled for March 9, 2023. After months of disagreement among Nepal's major parties, the date has been set. However, the declaration also brought to a political showdown between Ram Chandra Paudel, the leader of the Nepali Congress, and Subas Nembang, vice chair of the Communist Party of Nepal-Unified Marxist Leninist (CPN-UML), who are both running for president, reported Pardafas.
A weighted voting procedure is used to elect the president. As things stand, Paudel has the support of eight parties, including that of the CPN-Maoist Centre, led by current Prime Minister Pushpa Kamal Dahal (also known as Prachanda), making him the candidate with the best chance of becoming the next head of state. The eight-party coalition has a total vote weightage of 31,711 votes, which is more than enough to win in favour of Nepali Congress candidate Paudel. The UML, on the other hand, only has 15,281 votes in total weight.
The Nepali website, Pardafas, also reported that Prachanda's decision to oppose the nominee of its own alliance partner has heated up the political climate in Nepal, and the coalition government is beginning to display serious internal divisions. The Rashtriya Prajatantra Party already withdrew its support after Prachanda declared his support for Paudel over Nembang by resigning three ministers, among them Rajendra Lingden, the deputy prime minister. A hung parliament resulted from the Nepalese parliamentary elections held in November 2022. In the elections, Prachanda's Communist Party of Nepal (Maoist Centre), or CPN-MC, gained 38 seats, Oli's Communist Party of Nepal-Unified Marxist Leninist (CPN-UML), got 78 seats, and the Nepali Congress, led by former prime minister Sher Bahadur Deuba, formed the largest party with 89 seats. As a result of Deuba and Prachanda's failed negotiations, Prachanda and Oli opted to establish the government via rotation, with Prachanda serving as prime minister for the first term.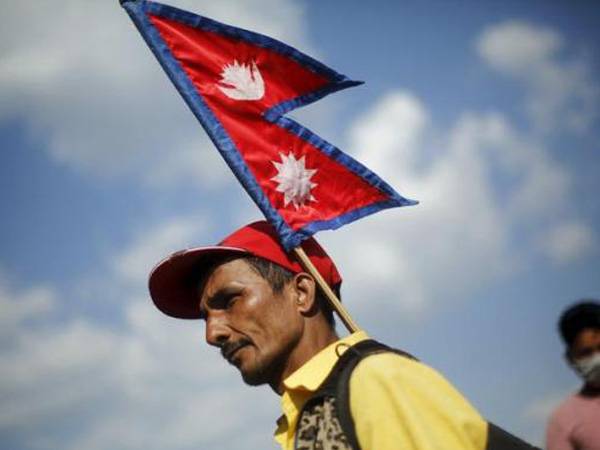 It's crucial to remember that despite the fact that Oli and Prachanda support China, they do not get along. They had been at odds with one another for so long that Oli while serving as prime minister, claimed that Prachanda, supported by India, had ousted him from office during his previous term. So, the two opponents have united not out of doctrine but out of a desire for power, read a report in Pardafas.
If the gulf between the coalition members widens further, the presidential elections and the upheaval that follows could lead to forming of a new coalition. India is anticipating the events as they continue to take place. Paudel being elected to the highest office will be better for India. India enjoys stronger relations with Paudel's party, the Sher Bahadur Deuba-led Nepali Congress.
When KP Sharma Oli became Nepal's prime minister in 2018, there has been some simmering animosity between the two countries. The Oli government made it plain that it had a strong affinity for China and wasn't afraid to bring up controversial matters like the whereabouts of Lord Ram's birth and territory conflicts in Limpiyadhura, Kalapani, and Lipulekh. Even further, the former prime minister called the coronavirus the "Indian virus" and accused India of spreading it to Nepal. Experts contend that this anti-Indian sentiment is often encouraged by China and is a reflection of Nepal's domestic political unrest.
A report in Pardafas read many people think the Oli government's India-bashing was a tactic to divert the public's attention from the state of affairs in Nepal's political circles because his own position in the coalition government is unstable and there is increasing political and economic pressure.
Yet, relations improved as Sher Bahadur Deuba became Nepal's new prime minister. With Indian Prime Minister Narendra Modi's visit to Lumbini, the birthplace of Gautama Buddha, on Buddha Purnima last year, it reached a turning point. This outreach by the Indian Head of Government not only demonstrated to the two neighbours how highly cherished their common culture is, but it also demonstrated the importance and stress placed on mending the relationships at the highest levels. The joint India-Nepal plan to include Lumbini in the Buddhist circuit being promoted by Indian tour operators was also brought about by the visit. This project would be in addition to the plan to construct the Ramayan Circuit, which already connects a number of sites in the two neighbouring countries. The relationship was further strengthened when the Indian prime minister laid the cornerstone for an Indian monastery.
Not only were agreements on infrastructure and other fronts made visible, but also soft power links. Nepal offered to let India take over its stalled West Seti hydropower project. A collaborative degree programme in education was developed by Kathmandu University and IIT Madras, and a Dr Ambedkar Chair for Buddhist Studies was established by Lumbini Buddhist University and the Indian Council of Cultural Relations.
The basis for India's involvement in Nepal has been its "Vasudhaiva Kutumbakam" (the world is one family) ethos and "Neighborhood First" policy. India's main objective in this regard has been to promote infrastructural development in Nepal, establish cultural relations, assist in raising human development indicators, and support Nepal in times of need like the 2015 earthquake.
India prefers a more moderate Nepali Congress leader Paudel as the country's president, but it never meddles in the internal affairs of another sovereign state and staunchly upholds this position. India's top aim continues to be a politically stable Nepal that respects the will of its inhabitants and looks for improved development partnerships and cooperation with political regimes of all stripes, reported Pardafas. (ANI)