Advertisement

The New York Times (NYT) recently reported that public opinion in Ukraine towards China is souring as Beijing is maintaining its professed neutrality in the Russia-Ukraine conflict…reports Asian Lite News
Russian President Vladimir Putin on Sunday hailed Russia's broad ties with China, including military cooperation, as he met with Chinese Defence Minister Li Shangfu in Moscow, Voice of America (VOA) reported.
Putin in his opening remarks said: "Development of relations between our two nations is going well in all areas, in the economy, social, cultural and educational sectors, and in military departments." The Kremlin posted footage of the meeting showing Putin shaking hands with Li and then sitting down at a table. Russian Defense Minister Sergei Shoigu was also present, as per VOA.
China last week announced Li's visit to Moscow, saying that he would meet Russian defence officials. The meeting with Putin was, however, not mentioned. Chinese President Xi Jinping met Putin in Moscow last month.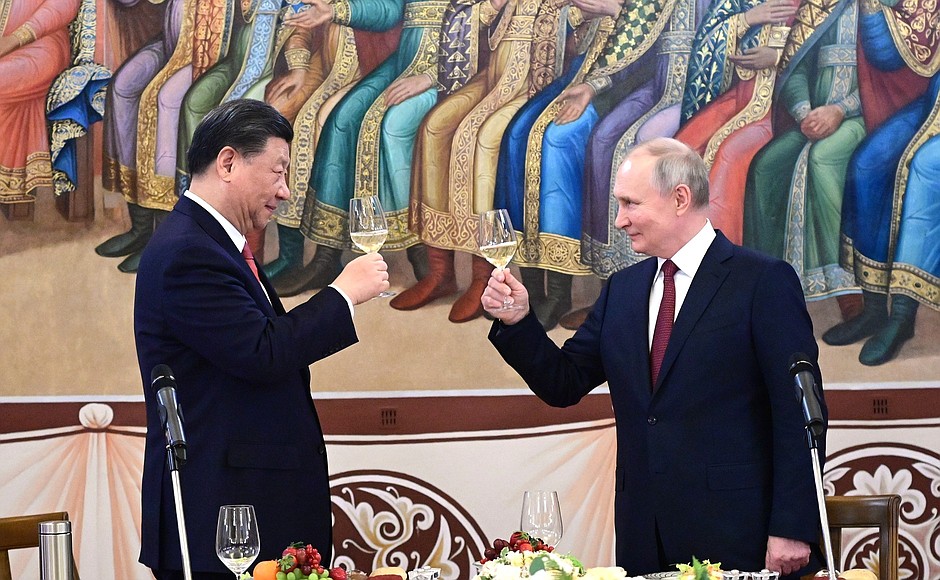 According to VOA, China, Russia have strengthened their ties since Russia's invasion of Ukraine last year. China has officially claimed neutrality on Moscow's invasion but at the same time, Russia and China have declared they have a "no-limits" partnership.
A peace plan has been offered by China to end the fighting in Ukraine, but it does not call for Russia to withdraw its troops, as demanded by Ukrainian President Volodymyr Zelenskyy before peace talks can occur.
China has often denied sending military equipment to Russia, but a Kyiv official said last Friday that Ukrainian forces are finding a growing number of components from China in Russian weapons used in Ukraine, as per VOA.
The New York Times (NYT) recently reported that public opinion in Ukraine towards China is souring as Beijing is maintaining its professed neutrality in the Russia-Ukraine conflict.
China had been Ukraine's top trade partner, importing barley, corn and arms. Now, Russia's war raises the question: Is there still a relationship? asked Vivian Wang in an NYT article.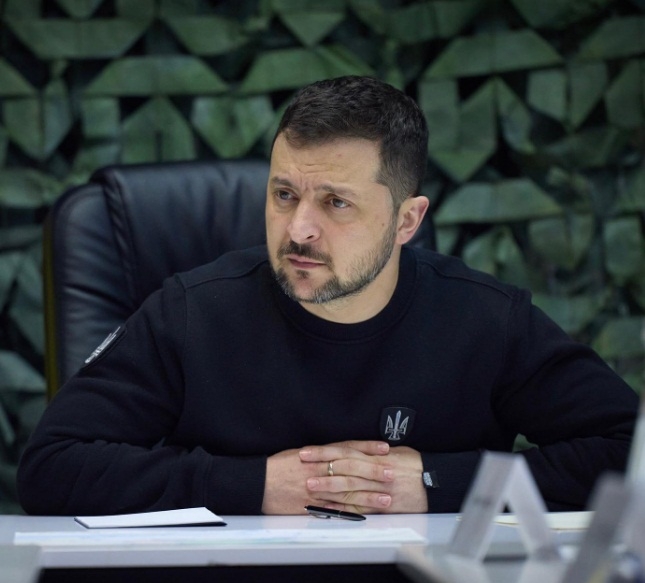 Notably, last time in January 2022, Ukrainian President Volodymyr Zelenskyy and China's top leader, Xi Jinping, spoke, when they celebrated 30 years of diplomatic ties, hailing their "deepening political mutual trust" and their people's "profound friendship."
However, since the start of the war on February 24, Xi has not spoken to Zelenskyy, despite the latter's repeated requests. And the "sound and stable" relationship they touted seems like a distant memory, reported NYT. (ANI)
ALSO READ-Russia-US ties in deep crisis: Putin