Advertisement

Sudan has been witnessing deadly armed clashes between the Sudanese army and the RSF in Khartoum and other areas since April 15…reports Asian Lite News
Saudi Foreign Ministry has announced the evacuation of Saudi citizens and other nationals from Sudan as fierce fighting continues in the country.
A total of 158 people, including Saudi nationals and people from other countries, have been evacuated from Sudan and transferred to Saudi Arabia's Jeddah ports by boat, the Saudi state television was quoted by Xinhua news agency as saying.
The move came when armed clashes between the Sudanese army and the Rapid Support Forces (RSF) in the capital Khartoum enters the second week.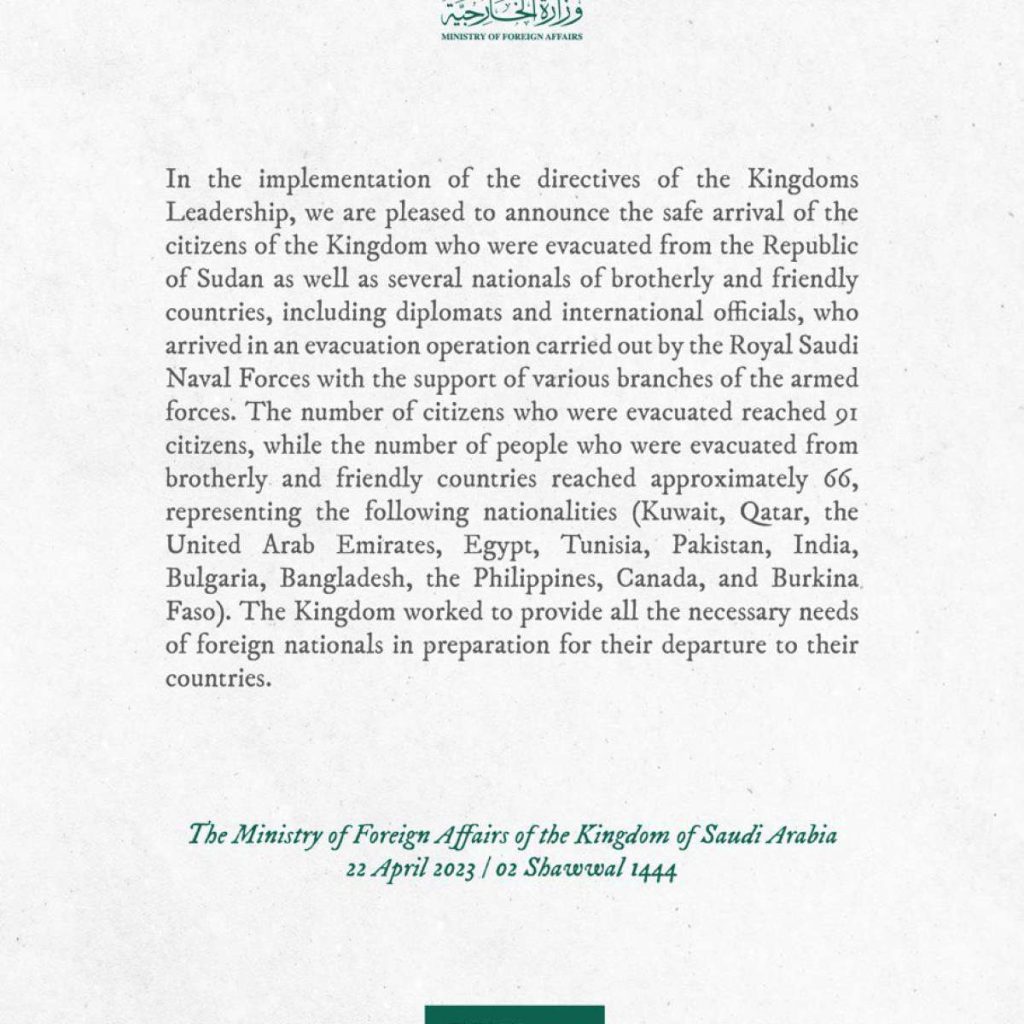 The Sudanese army on Saturday said its General Commander Abdel Fattah Al-Burhan received calls from leaders of a number of countries requesting the evacuation of their nationals and diplomats.
"Al-Burhan agreed to provide the necessary assistance to secure this," the army said in a statement.
Sudan has been witnessing deadly armed clashes between the Sudanese army and the RSF in Khartoum and other areas since April 15, with the two sides accusing each other of initiating the conflict.
Until Friday, the clashes left over 400 people dead and about 3,500 wounded, according to the Sudanese health ministry.
Advertisement