Advertisement

It said the Saudi GDP reached, at the current exchange rate, more than $1 trillion in 2022, for the first time in the kingdom's history…reports Asian Lite News
The Saudi Arabian gross domestic product (GDP) grew by 8.7 per cent in 2022, the highest among G20 countries, according to a report issued by the General Authority for Statistics.

The growth exceeded the international expectation of 8.3 per cent as the maximum, and it is the kingdom's highest annual rate in the last decade, Xinhua news agency quoted the report as saying.

It said the Saudi GDP reached, at the current exchange rate, more than $1 trillion in 2022, for the first time in the kingdom's history.

The contribution to the growth by the crude oil and natural gas sector reached 32.7 per cent, followed by government services, 14.2 per cent, manufacturing activities except oil refining, 8.6 per cent, and wholesale and retail trade, restaurants and hotels, 8.2 per cent.

The report revealed a 5.4-per cent growth in non-oil activities in 2022, with the sector of transportation, storage and communications reaching the highest growth rate of 9.1 pe rcent, followed by manufacturing activities except oil refining, 7.7 per cent.
Saudi Arabian Crown Prince Mohammed bin Salman Al Saud recently announced the launch of the New Murabba Development Company to develop the world's largest modern downtown in the capital of Riyadh.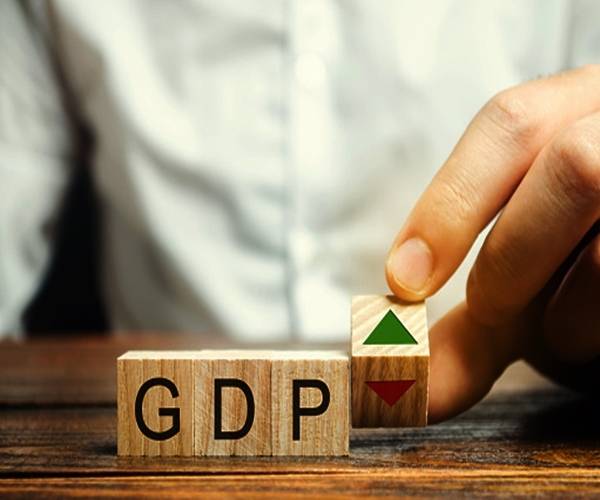 The downtown will be completed in 2030 and is expected to generate 180 billion Saudi Riyals ($48.6 billion) to non-oil GDP. The project is also expected to create 334,000 direct and indirect jobs.

The project will cover an area of 19 square km to accommodate hundreds of thousands of residents. It will feature an iconic museum, a technology and design university, an immersive multipurpose theater, and more than 80 entertainment and culture venues.

The establishment of the New Murabba Development Company is one project of the Public Investment Fund, Saudi Arabia's sovereign wealth fund, to unlock the capabilities of promising sectors, and diversify sources of income for the oil-dependent Saudi economy.
ALSO READ-India's FY24 GDP growth rate predicted