Advertisement

As Pakistan withers over political instability and economic meltdown, its bellwether friend China and its state-spnsored firms are blatantly bypass local laws and norms to mint profit … writes Dr Sakariya Kareem
There has been a significant and growing presence of Chinese companies operating in Pakistan during the last decade. One of the major aspects of Chinese involvement in the Pak economy has been the influx of investments in various sectors including infrastructure development, energy, telecommunications, manufacturing, and agriculture.
A key catalyst for this growth is the wide scale of projects related to the China-Pakistan Economic Corridor (CPEC) across the country. A flagship project of China's Belt and Road Initiative (BRI), CPEC is touted by the two countries as an enabler of bilateral connectivity and economic cooperation.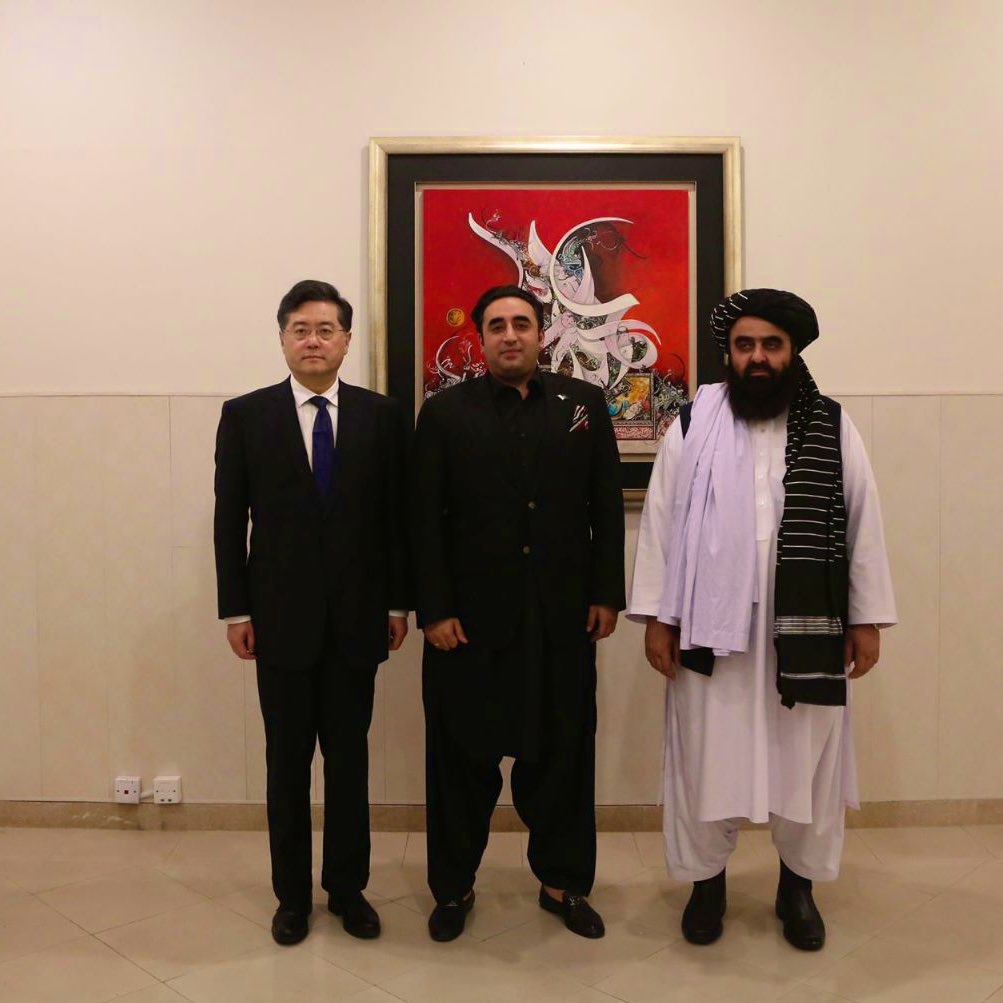 Infrastructure development has been a mainstay for Chinese companies in the country with many projects running in the construction of roads, highways, railways, ports and telecom. Apart from it, many companies are engaged in industrial, trade and financial activities. However, the operations of these companies, many of which trace their roots to large state corporations in China are posing challenges for Pakistani authorities.
Concerns have been growing around the Chinese projects including implications, sustainability of debt and the extent of local participation and benefits. Moreover, operating with an imperial mindset focused on increasing their revenue and profits, the Chinese companies are choosing to disregard and even exploit the local laws and customs. The political pressure on ill-equipped Pakistani institutions and regulators is too much for them to vie for any meaningful control over the manoeuvres of such companies.
A recent example underscoring the growing menace for Pakistani authorities relates to the operations of M/S China Shipbuilding Trading Company (CSTC) of China, a company involved in dredging operations at Port Qasim, Karachi. CSTC is reportedly embroiled in a dispute with the Sindh Revenue Board (SRB) after the latter accused it of tax evasion.
The SRB claims that CSTC evaded local tax liabilities arising out of the operations of its representative office registered as the liaison office in Pakistan. On the other hand, CSTC disputes the demand on the grounds that as a main contractor in the defence area of Pakistan, it does not need a liaison office account to carry out its activities. The Chinese company also argues that its agreement with the Port Qasim Authority (PQA) does not impart any tax liability on CSTC. Apparently, the case is about a big company attempting to exploit the lack of robustness in Pakistani tax laws to manipulate its liability. Interestingly, CSTC is reportedly also involved in a bitter dispute with its contracting party in the country, i.e. PQA. Again citing some vague provisions in the contract, CSTC has refused to pay electricity consumption charges to PQA. The authority is nowadays seen vainly explaining to the Chinese company that it should not try to avoid paying for its electricity consumption.  
It is generally observed that Chinese companies blatantly bypass local laws, expected business norms and ethics for maximizing their profits. A case in point is that of M/S Engro Energy Limited which holds a deposit account with Pak-China Investment Company (PCICL). PCICL is a Pak-China joint venture which apart from acting as an investment promotion platform, serves as a banking institution for companies. It also invites deposits/investments from various companies against interest payments. PCICL is required to deduct Zakat (obligatory charity) amount from the accounts of its customers.
A majority of the depositing companies prefer to get the charity amount deducted during the month of Ramadan. However, Engro Energy reportedly asked PCICL to prematurely settle its Certificate of Investment on March 21, 2023, as Ramadan was due to start the next day i.e. March 22, 2023, and settling the account one day earlier saved the Chinese company from deduction of obligatory Zakat.
The long-term survival and growth of a business venture in any country are linked with the alignment of societal vision with that of its promoters. This requires businesses to be more empathetic to local norms operating in a foreign setting. The way Chinese companies have chosen to work in Pakistan setting aside all norms of ethical business practices, their acceptance is unlikely by the society here. Going by recent examples, the Chinese are more likely to be perceived as exploiters than enablers.