Advertisement

UAE has set a target of reaching 40 million tourists within seven years, and increasing the tourism sector's contribution to GDP to Dh450 billion
UAE'S tourism sector has made a strong comeback, with tourist spending in 2022 increasing by 70% to reach AED 121 billion, leading the region.
"Global tourism has rebounded after three years of decline," said His Highness Sheikh Mohammed bin Rashid Al Maktoum, Vice President, Prime Minister and Ruler of Dubai, during his visit to the Arabian Travel Market 2023.
"We have set a target of reaching 40 million tourists within seven years, and increasing the tourism sector's contribution to our GDP to AED 450 billion," he said. "We remain committed to developing all sectors of our national economy, with the goal of building the best and most active economy in the world."
Meanwhile, Dubai has welcomed 4.67 million international overnight visitors in Q1 2023, up 17% YoY from 3.97 million tourists in the same period in 2022, according to Dubai's Department of Economy and Tourism (DET). This marks the city's best Q1 performance since the pandemic, and puts it on track to become the world's most visited international destination.
The growth is a key factor in achieving the Dubai Economic Agenda D33, which aims to solidify Dubai's position as one of the top three cities in the world, as announced by His Highness Sheikh Mohammed earlier this year.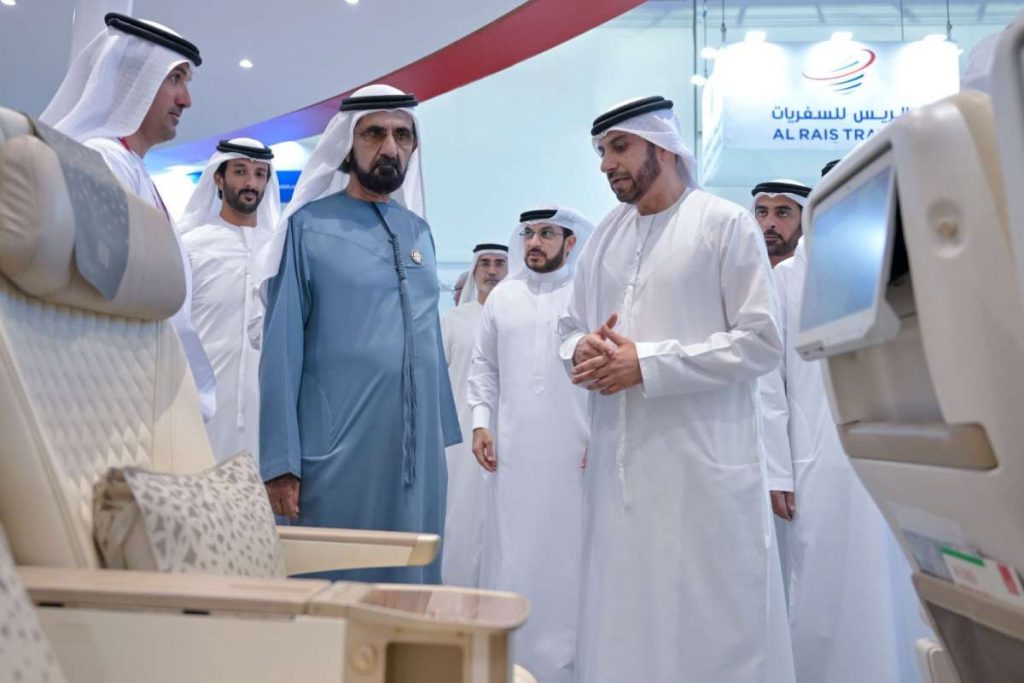 The latest industry results – announced at the ongoing 30th edition of Arabian Travel Market in Dubai World Trade Centre, positions Dubai as the fastest recovering destination globally, achieving 98 percent of pre-pandemic levels in Q1 2023, and exceeding the projection made by the United Nations World Trade Organisation that international tourist arrivals could reach between 80-95 percent of pre-pandemic levels this year, especially in Europe and the Middle East.
ATM 2023 – the global industry event – has brought together 2,000 exhibitors from 150 countries. Exhibitor participation in ATM 2023 has risen by 27 percent compared to last year's event
Sheikh Mohammed said the development of the Arabian Travel Market into a leading global event for the travel, tourism and hospitality sectors reflects Dubai's growth as a hub for the global business and investment community and a key venue for industry thought leaders to engage in constructive dialogue on unlocking new growth opportunities.
The theme of the event, 'Working Towards Net Zero' reflects the UAE and Dubai's commitment to shaping a sustainable future for humanity, he added.
"Our vision is to make Dubai the preferred global destination for business and investment. We seek to build on our exceptional economic achievements to open new horizons of growth. By combining the competencies of local talent with the synergies and expertise brought by our strong international partnerships, Dubai will continue to raise excellence in the tourism industry," Mohammed bin Rashid said.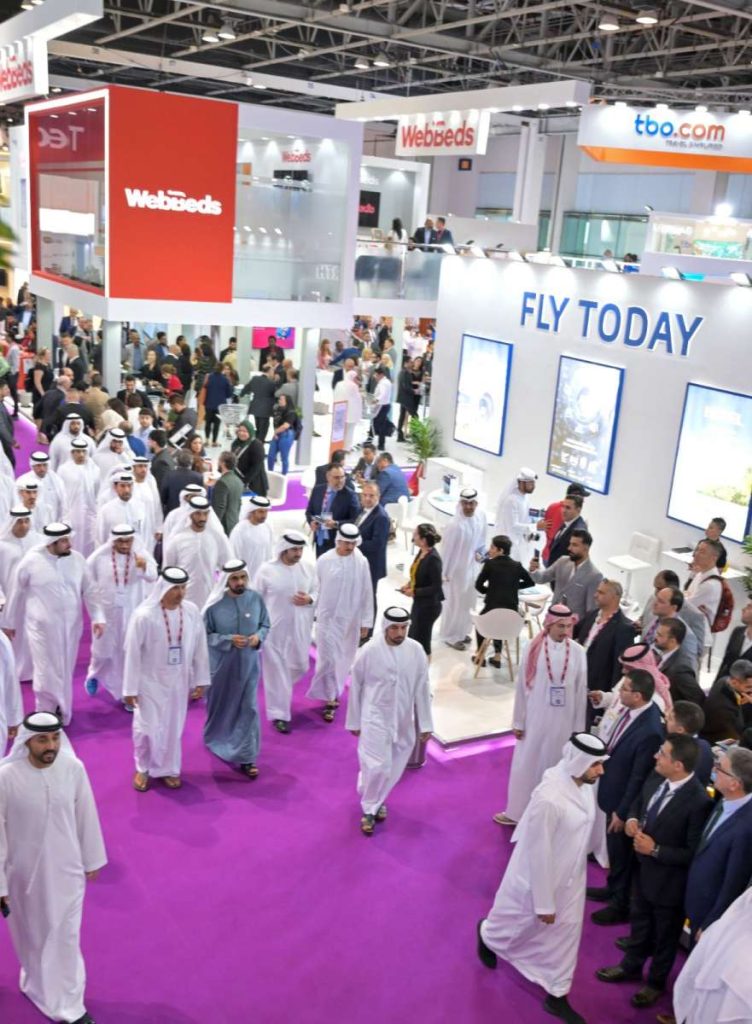 He also highlighted the importance of the tourism sector as one of the key pillars of Dubai's economy, and a vital driver of its economic growth agenda over the next 10 years. "Tourism is a key sector that brings significant investment and generates exceptional economic value. Dubai's top ranking in various international tourism industry indices reflects its emergence as one of the world's leading destinations for travel, leisure and business."
"Consistent with Dubai's ethos of collaboration, we have established robust cooperation with leading private sector players to ensure the highest global benchmarks of quality. We will continue to create a conducive environment for all stakeholders to contribute to the rapid growth of our tourism industry," he said.
Also accompanying H.H. Sheikh Mohammed on the tour were Abdullah bin Touq Al Marri, Minister of Economy; and Lieutenant General Mohammed Ahmed Al Marri, Director General of the General Directorate of Residency and Foreigners Affairs in Dubai.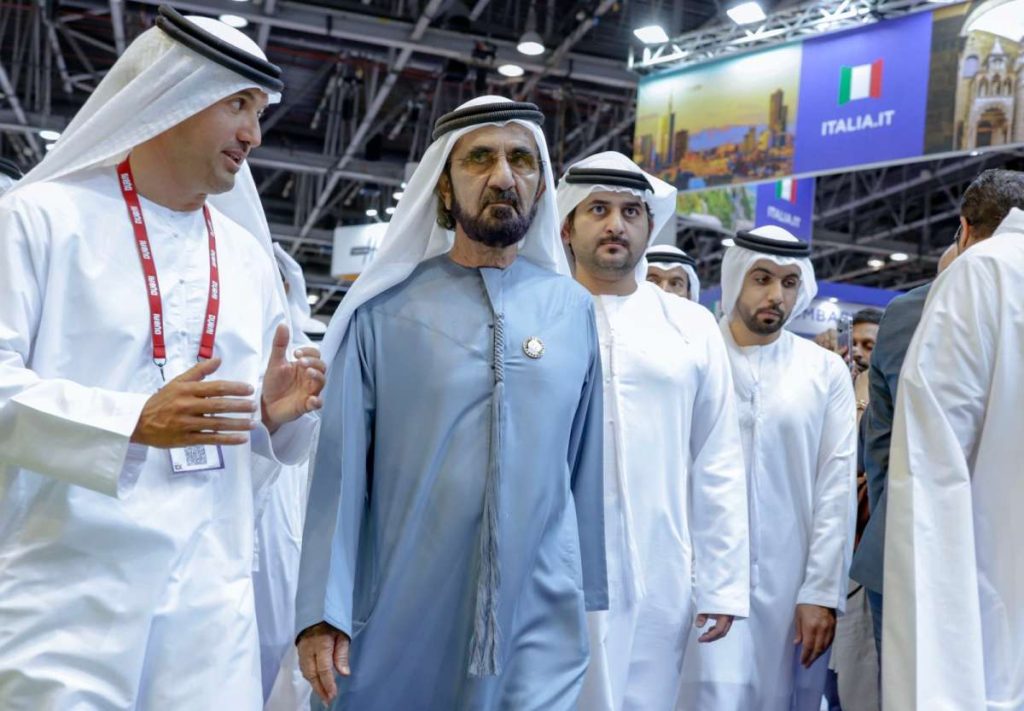 Helal Saeed Almarri, Director-General of Dubai's Department of Economy and Tourism briefed His Highness about this year's edition of the event which offers a platform for global tourism professionals to forge new connections, share knowledge and showcase innovation.
The event, which concludes on 4 May, is expected to attract a total of 34,000 visitors.
Mohammed bin Rashid was also briefed about ATM 2023's focus on sharing ideas and knowledge on expediting the sector's journey towards decarbonisation, especially as the UAE prepares to host COP28, the global climate change conference, in November 2023.
During his tour of ATM 2023, H.H. Sheikh Mohammed was also briefed about major global tourism destinations participating in the trade show. He visited a number of local, regional and international pavilions at the event.
ALSO READ: Growth engine for India-UAE bilateral trade completes one year