Advertisement

US Justice Department has rejected Trump's argument that he is immune from the claims….reports Asian Lite News
Former President Donald Trump can be sued by injured Capitol Police officers and Democratic lawmakers over the Jan. 6, 2021, insurrection at the U.S. Capitol, the Justice Department said Thursday in a federal court case testing Trump's legal vulnerability for his speech before the riot.
The Justice Department told a Washington federal appeals court in a legal filing that it should allow the lawsuits to move forward, rejecting Trump's argument that he is immune from the claims.
The department said it takes no position on the lawsuits' claims that the former president's words incited the attack on the Capitol. Nevertheless, Justice lawyers told the court that a president would not be protected by "absolute immunity" if his words were found to have been an "incitement of imminent private violence."
"As the Nation's leader and head of state, the President has 'an extraordinary power to speak to his fellow citizens and on their behalf,' they wrote. "But that traditional function is one of public communication and persuasion, not incitement of imminent private violence."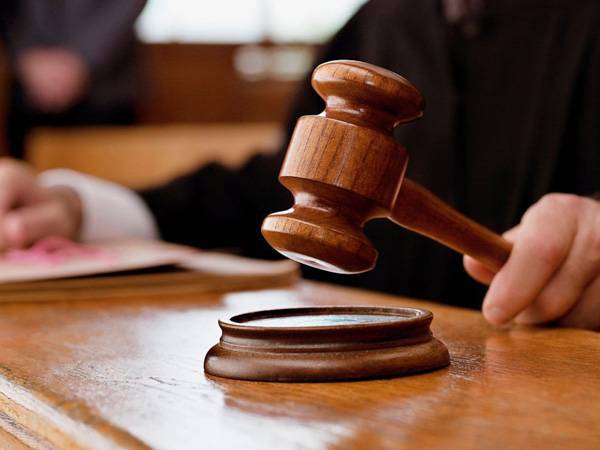 The brief was filed by lawyers of the Justice Department's Civil Division and has no bearing on a separate criminal investigation by a department special counsel into whether Trump can be criminally charged over efforts to undo President Joe Biden's victory in the 2020 presidential election ahead of the Capitol riot. In fact, the lawyers note that they are not taking a position with respect to potential criminal liability for Trump or anyone else.
Trump's lawyers have argued he was acting within the bounds of his official duties and had no intention to spark violence when he called on thousands of supporters to "march to the Capitol" and "fight like hell" before the riot erupted.
"The actions of rioters do not strip President Trump of immunity," his lawyers wrote in court papers. "In the run-up to January 6th and on the day itself, President Trump was acting well within the scope of ordinary presidential action when he engaged in open discussion and debate about the integrity of the 2020 election."
A Trump spokesperson said Thursday that the president "repeatedly called for peace, patriotism, and respect for our men and women of law enforcement" on Jan. 6 and that the courts "should rule in favor of President Trump in short order and dismiss these frivolous lawsuits."