Advertisement

The UAE Food Bank has partnered with food companies, kitchens, restaurants and hotels to distribute the meals on a daily basis through Iftar tents….reports Asian Lite News
The UAE Food Bank, which falls under the umbrella of the Mohammed bin Rashid Al Maktoum Global Initiatives, announced that it has distributed over 1.5 million meals to disadvantaged individuals during the first ten days of Ramadan.
The meals were distributed as part of the Bank's latest campaign, through which it seeks to provide three million meals and food parcels to disadvantaged individuals and families both in the UAE and across the world during the holy month. The campaign is aligned with the UAE Food Bank's vision and mission of managing food surplus, reducing waste and delivering food to beneficiaries locally and worldwide.
The UAE Food Bank has partnered with food companies, kitchens, restaurants and hotels to distribute the meals on a daily basis through Iftar tents. Additionally, the Bank aims to raise awareness about the importance of reducing food waste and optimising distribution to combat global hunger. It seeks to accomplish this by delivering high-quality food while integrating surplus food management at all stages of collection and distribution.
The Bank also launched the 'Your Harees On Us' initiative, which encourages restaurants to reserve at least one portion of Harees, a traditional Emirati dish, and distribute it to Iftar tents. The initiative aims to foster the values of giving and generosity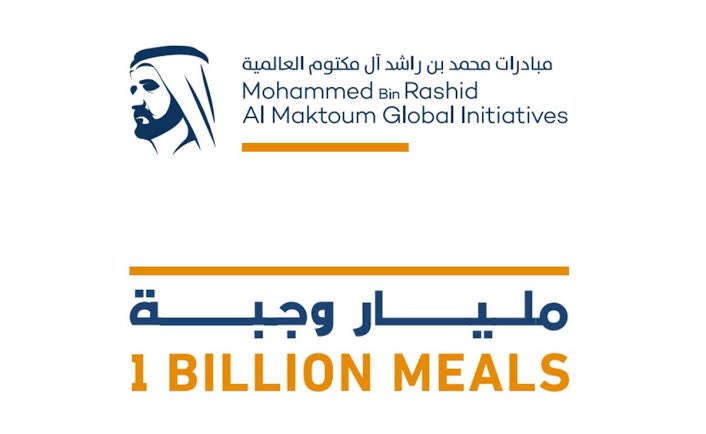 1B Meal Endowment
"1 Billion Meals Endowment" campaign, launched by His Highness Sheikh Mohammed bin Rashid Al Maktoum, Vice President, Prime Minister and Ruler of Dubai, to coincide with the holy month of Ramadan and establish the largest Ramadan sustainable food aid endowment fund, has raised AED404 million in donations in the first 10 days of its launch, further highlighting the UAE community's deeply-rooted culture of giving and generosity.
The campaign received contributions from over 70,000 donators, including individuals, institutions and businesses from both the public and private sectors, further testifying to the growing momentum of the campaign.
Mohammad bin Abdullah Al Gergawi, Secretary-General of Mohammed bin Rashid Al Maktoum Global Initiatives, said, "The remarkable response to '1 Billion Meals Endowment' campaign is a true reflection of the generous and helping UAE community. The campaign has raised AED 404 million in only 10 days, contributed by more than 70,000 donators, which supports the objectives of the food aid endowment fund.