Advertisement

According to rights groups, Uighurs are subjected to mass imprisonment in forced labour camps and banned from expressing their culture…reports Asian Lite News
President Joe Biden has expressed "solidarity" with China's embattled Uighur minority in a message to Muslims around the world as they celebrate the holy month of Ramadan.
"Together with our partners, the United States stands in solidarity with Muslims who continue to face oppression, including Uighurs in the People's Republic of China, Rohingya in Burma, and other Muslim communities facing persecution around the world," Biden said in a statement on Thursday. Myanmar was formerly known as Burma.
"During this sacred time of reflection, the United States also reaffirms our support to Muslim communities suffering hardships and devastation," Biden said, referring to earthquake victims in Turkey and Syria, and flood victims in Pakistan.
"Today especially, we remember the universal human right to practice, pray, and preach our faiths peacefully and openly."
Biden's highlighting of the Uighurs – who the US government says are being subjected to genocide by the Chinese communist authorities – came at a time of strong tension between Washington and Beijing.
According to rights groups, Uighurs are subjected to mass imprisonment in forced labour camps and banned from expressing their culture. Beijing says the ethnic minority is not being repressed and that any security measures in their northwestern region of Xinjiang are a response to a terrorism threat.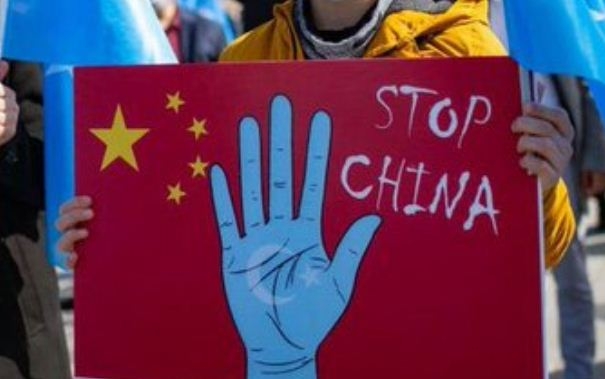 Demand to curb human rights abuse
An Uyghur activist has asked China to implement the Concluding Observations of the UN Committee on the Elimination of Racial Discrimination (CERD) and OHCHR to investigate all allegations of human rights violations in the Xinjiang Uyghur Autonomous Region.
Zumretay Arkin of the World Uyghur Congress in her intervention during the 52nd Session of the UN Human Rights Council said, "It is with increasing concern that we monitor the situation in the Uyghur Autonomous Region. Since the OHCHR independent assessment, which stated that the violations may amount to crimes against humanity", a number of UN reports have since been published."
She added, "We take particular attention to the UN Committee on the Elimination of Racial Discrimination's decision under its Early Warning and Urgent Action Procedure published on November 23 reminding States of their responsibility to cooperate to bring an end to any serious breaches of human rights obligations. CERD also for the first time referred this matter to the attention of the Special Advisor of the Secretary-General for the Responsibility to Protect."
The International Labour Organisation recently published its Committee of Experts report reiterating its urgent concerns in relation to Uyghur forced labour. UN Special Procedure mandate-holders have also issued a new communication in February.
More recently, the UN Committee on Economic, Social and Cultural Rights issued its Concluding Observations after China's review last month, raising a broad range of issues, from the de-extremification policies to reproductive rights.
Zumretay said, "Despite the increased UN reporting, this Council has failed to meaningfully address accountability avenues."
"We call on the People's Republic of China to implement the Concluding Observations of the CERD, and OHCHR. We also call on Member States to follow up on the CERD's Decision," she told the Council.
The US in its "2022 Country Reports on Human Rights Practices," raised concern over human rights violations in China, Pakistan and Myanmar.
In Xinjiang, in the People's Republic of China (PRC), the country report described how genocide and crimes against humanity continued to occur against predominantly Muslim Uyghurs and members of other ethnic and religious minority groups.
"Genocide and crimes against humanity occurred during the year against predominantly Muslim Uyghurs and members of other ethnic and religious minority groups in Xinjiang. These crimes were continuing and included: the arbitrary imprisonment or other severe deprivation of physical liberty of more than one million civilians; forced sterilization, coerced abortions, and more restrictive application of the country's birth control policies; rape and other forms of sexual and gender-based violence; torture of a large number of those arbitrarily detained; and persecution including forced labour and draconian restrictions on freedom of religion or belief, freedom of expression, and freedom of movement," read the report.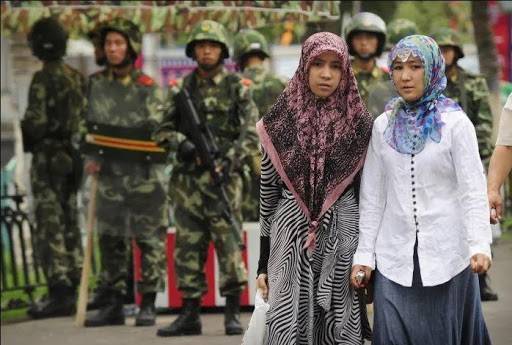 Mass detentions
China has been witnessing a humanitarian crisis. More than one million Uighur and other Muslim minorities are forcibly held in mass detention camps in the Xinjian province where they face countless human rights abuses from forced labour, coerced sterilisation, and destruction of their culture and religious identity.
Recently, unknown hackers broke into Xinjian police servers, leaking thousands of photographs and documents that provide solid evidence of Chinese government policy targeting the Uighur population.
US slams China
The UN has accused China of "serious human rights violations" in a long-awaited report into allegations of abuse in Xinjiang province.
China had urged the UN not to release the report – with Beijing calling it a "farce" arranged by Western powers.
The report assesses claims of abuse against Uyghur Muslims and other ethnic minorities, which China denies.
But investigators said they found "credible evidence" of torture possibly amounting to "crimes against humanity".
Human rights groups have been sounding the alarm over what is happening in the north-western province for years, alleging that more than one million Uyghurs had been detained against their will in a large network of what the state calls "re-education camps".