Advertisement

The so-called combined arms training is aimed at honing the skills of the Ukrainian forces so they will be better prepared to launch an offensive or counter any surge in Russian attacks…reports Asian Lite News
The US military's new, expanded combat training of Ukrainian forces began in Germany on Sunday, with a goal of getting a battalion of about 500 troops back on the battlefield to fight the Russians in the next five to eight weeks, said Gen. Mark Milley, chairman of the Joint Chiefs of Staff.
Milley, who plans to visit the Grafenwoehr training area on Monday to get a first-hand look at the program, said the troops being trained left Ukraine a few days ago. In Germany is a full set of weapons and equipment for them to use.
Until now the Pentagon had declined to say exactly when the training would start.
The so-called combined arms training is aimed at honing the skills of the Ukrainian forces so they will be better prepared to launch an offensive or counter any surge in Russian attacks. They will learn how to better move and coordinate their company- and battalion-size units in battle, using combined artillery, armor and ground forces.
Speaking to two reporters traveling with him to Europe on Sunday, Milley said the complex training — combined with an array of new weapons, artillery, tanks and other vehicles heading to Ukraine — will be key to helping the country's forces take back territory that has been captured by Russia in the nearly 11-month-old war.
"This support is really important for Ukraine to be able to defend itself," Milley said. "And we're hoping to be able to pull this together here in short order."
The goal, he said, is for all the incoming weapons and equipment to be delivered to Ukraine so that the newly trained forces will be able to use it "sometime before the spring rains show up. That would be ideal."
The new instruction comes as Ukrainian forces face fierce fighting in the eastern Donetsk province, where the Russian military has claimed it has control of the small salt-mining town of Soledar. Ukraine asserts that its troops are still fighting, but if Moscow's troops take control of Soledar it would allow them to inch closer to the bigger city of Bakhmut, where fighting has raged for months.
Russia also launched a widespread barrage of missile strikes, including in Kyiv, the northeastern city of Kharkiv and the southeastern city of Dnipro, where the death toll in one apartment building rose to 30.
Milley said he wants to make sure the training is on track and whether anything else is needed, and also ensure that it will line up well with the equipment deliveries.
The program will include classroom instruction and field work that will begin with small squads and gradually grow to involve larger units. It would culminate with a more complex combat exercise bringing an entire battalion and a headquarters unit together.
Until now, the U.S. focus has been on providing Ukrainian forces with more immediate battlefield needs, particularly on how to use the wide array of Western weapons systems pouring into the country.
The U.S. has already trained more than 3,100 Ukrainian troops on how to use and maintain certain weapons and other equipment, including howitzers, armored vehicles and the High Mobility Artillery Rocket System, known as HIMARS. Other nations are also conducting training on the weapons they provide.
In announcing the new program last month, Air Force Brig. Gen. Pat Ryder, Pentagon press secretary, said the idea "is to be able to give them this advanced level of collective training that enables them to conduct effective combined arms operations and maneuver on the battlefield."
Milley said the U.S. was doing this type of training prior to the Russian invasion last February. But once the war began, U.S. National Guard and special operations forces that were doing training inside Ukraine all left the country. This new effort, which is being done by U.S. Army Europe Africa's 7th Army Training Command, will be a continuation of what they had been doing prior to the invasion. Other European allies are also providing training.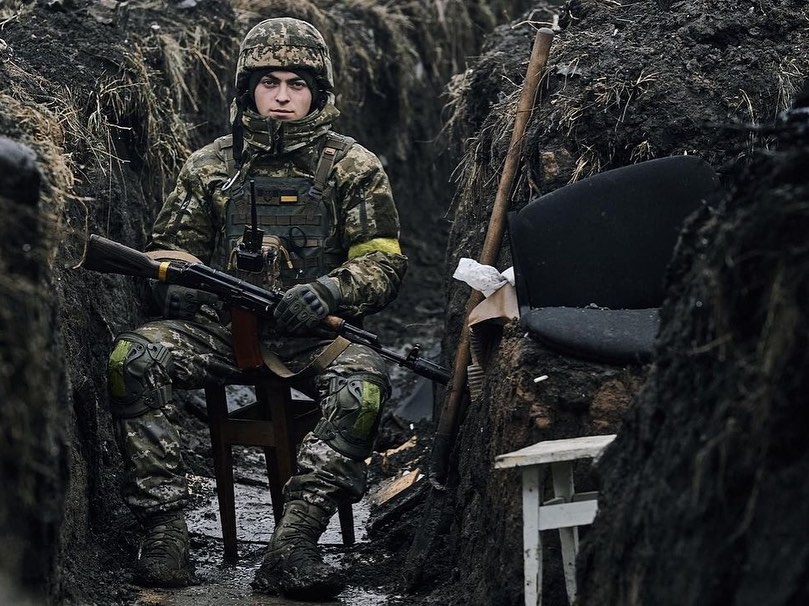 Russia claims victory in Soledar
Russian military has claimed that it has captured the Ukrainian salt-mine town of Soledar after a long battle. "The capture of Soledar was made possible by the constant bombardment of the enemy by assault and army aviation, missile forces and artillery of a grouping of Russian forces," Russia's Defence Ministry said in a statement on Friday. However, Ukrainian officials said the fight for Soledar was still going on and accused Russia of "information noise".
The victory would allow Russian troops to push on to the nearby city of Bakhmut, and cut off the Ukrainian forces there, a spokesman said. The battle for Soledar has been one of the bloodiest of the war.
The town is relatively small, with a pre-war population of just 10,000, and its strategic significance is debatable. But if it is confirmed that Russian forces have seized control of it, then there will likely be a big sigh of relief in the Kremlin.
Ukraine's President Volodymyr Zelensky, during his nightly address from Kiev on Friday, said that the battle in the region continued to rage, but avoided any reference to Russia's claims of control over Soledar.
"Although the enemy has concentrated its greatest forces in this direction, our troops – the Armed Forces of Ukraine, all defence and security forces – are defending the state," the Ukrainian President said.