Advertisement

The UN health body has also promised long-term assistance…reports Asian Lite News
The World Health Organisation has warned that up to 23 million people could be affected by the massive earthquake that has killed thousands in Turkey and Syria.
The UN health body has also promised long-term assistance.
"Event overview maps show that potentially 23 million people are exposed, including around five million vulnerable populations," the WHO's senior emergencies officer Adelheid Marschang said.
She said civilian infrastructure and potentially health infrastructure have been damaged across the affected region, mainly in Turkey and northwest Syria.
The WHO "considers that the main unmet needs may be in Syria in the immediate and mid-term," Marschang told the WHO's executive committee in Geneva, AFP reported.
Meanwhile, the death toll has reached 9,638 on Wednesday, with rescue efforts becoming "harder" due to freezing weather in the two countries, authorities said.
In its latest update, Turkey's Disaster and Emergency Management Presidency (AFAD) said the overall death toll currently stood at 7,108, while the number of injured persons increased to 40,910, reports Anadolu News Agency.
More than 96,670 search and rescue teams are currently conducting operations in the field, the AFAD said.
"As a result of the negotiations with the Turkish Foreign Ministry, 5,309 personnel coming from other countries for help were dispatched to the disaster area," it added.
Besides rescue teams, blankets, tents, food, and psychological support teams were also sent to the affected areas.
A total of 70,818 family tents were set up to shelter survivors, AFAD said, adding that 5,434 vehicles, including excavators, tractors and dozers, were sent to the disaster area.
President Recep Tayyip Erdogan is scheduled to visit Kahramanmaras and Hatay, two of the worst-hit regions, later on Wednesday, the BBC quoted his office as saying.
He will also go to Pazarcik, epicentre of Monday's quake.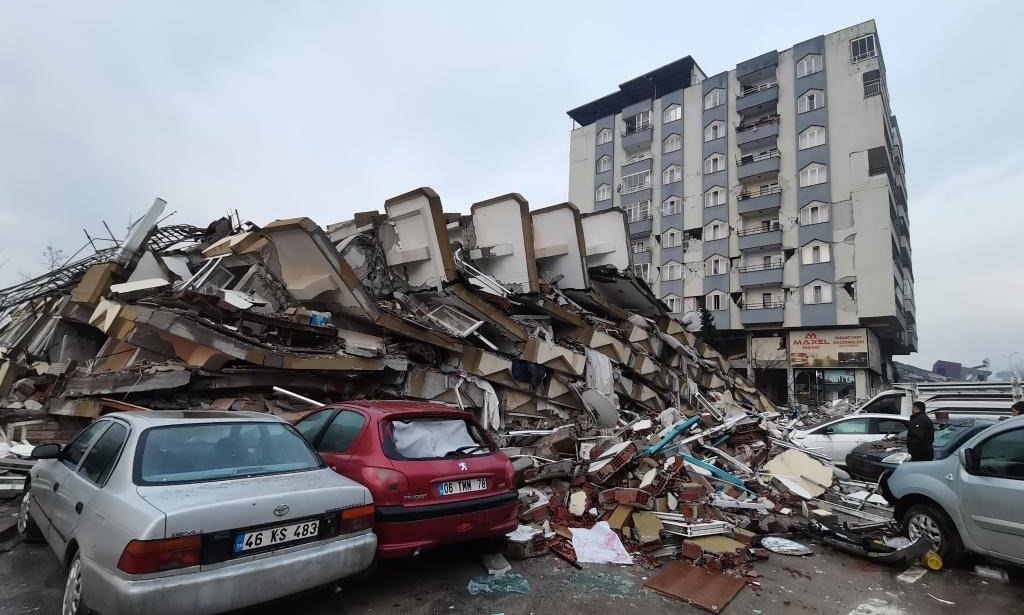 In Syria, at least 2,530 people have died in both government-controlled areas and rebel-held regions, while nearly 4,000 others were injured.
Aid agencies and rescue workers say the death toll is likely to increase further with many people still trapped under the rubble.
Meanwhile, rescue workers have not been able to access all the disaster areas as a cold and wet weather system is moving through the quake-hit region in the two countries, plunging temperatures below freezing.
Temperatures are already bitterly low, but are forecast to fall several degrees below zero on Wednesday.
Scattered showers and snow in the region are expected to continue, putting the lives of those trapped underneath the rubble, who have already gone days without food and water, at risk of hypothermia, reports CNN.
The World Health Organisation has also warned that the death toll in the two countries could end up surpassing 20,000.
The earthquake-stricken region in Turkey is also home to hundreds of thousands of Syrian refugees who have fled the civil war in their homeland.