Advertisement

She has been a medical student for one year before marrying and then came to India, changed her stream but did not put any full stops in her career. She started working, then pursued her studies, completed her MBA and now wants to pursue a PhD…reports Archana Sharma
Breaking gender barriers, professionally qualified 'bahus' (daughters-in-law) are boosting the businesses of their in-laws to lead from the front while becoming the trend makers and change makers.

Redefining the trends of sons taking over the businesses in the next generation, these women are smartly carving a niche and taking steps forward for making a mark for themselves.

Surprisingly, the in-laws' family stands behind them like a rock to help them carve a niche and realise the dreams shining high in their eyes.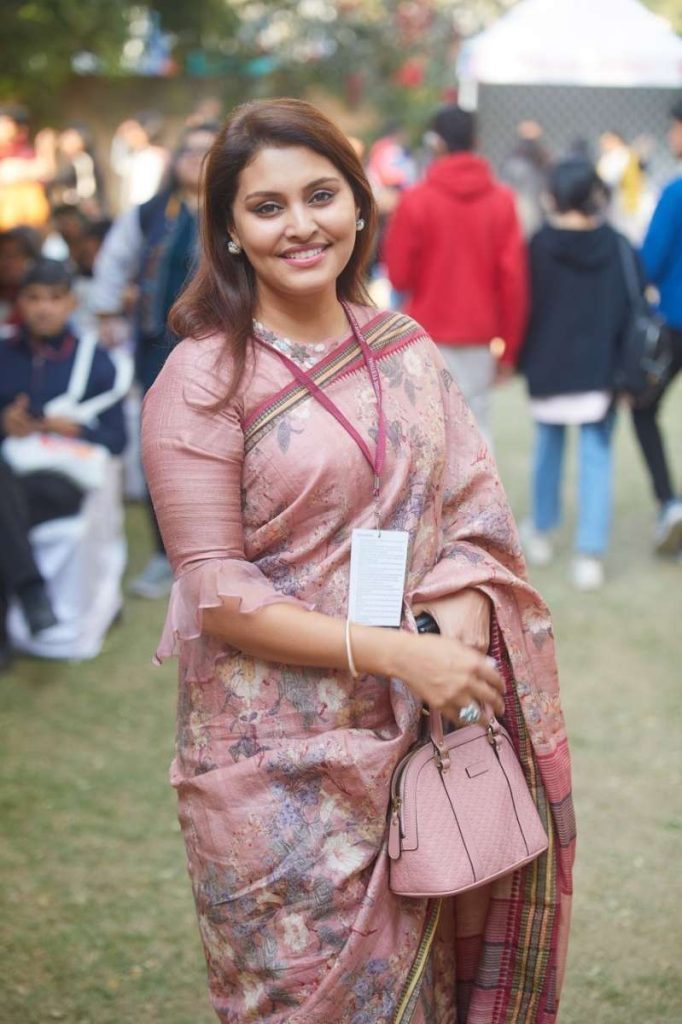 One such businesswoman is who besides being the chairperson of the FICCI FLO Jaipur chapter is also the director of a company which is into event and wedding management.

She has been the face behind organising the wedding programmes of many Bollywood celebrities.

When asked how she came into the business, Mudrika said, "I am an MBA and was brought up and raised in the USA. However, falling in love landed me in India. It was difficult, settling in a new country and environment, and grasping the responsibilities, yet I strived not to leave my career on the back burner."

She added: "I took up the challenge of being the first ever daughter-in-law to work in the business conglomerate of Chandra Group and I am presently handling Chandra Groups events and advertising division spread out in Jaipur, Delhi, and Mumbai. As the saying goes, behind every successful man there is a woman, I feel behind every successful woman there is a supporting family."

She has been a medical student for one year before marrying and then came to India, changed her stream but did not put any full stops in her career. She started working, then pursued her studies, completed her MBA and now wants to pursue a PhD.

"Handling clients from various domains such as telecom, electronics, government, banking and finance, I have managed the maximum number of events in the presence of the Prime Minister and the Chief Minister in Rajasthan… I am managing numerous elite affluent clients, celebrities and royal family weddings and working furiously to promote the state of Rajasthan as the most sought-after wedding destination," she asserted.

With many awards in her kitty, Mudrika is also dedicated to grassroots upliftment and economic empowerment of women.

Under her chairmanship, FICCI FLO has adopted Bhelwa village in Rajasthan, wherein trained females in English speaking, stitching, and parlour courses among others. Also, they are giving training to village students in the digital literacy domain.

Besides Mudrika, there is yet another female Neha Gupta who has been leading from the front in diverse segments like realty, export and healthcare, courtesy the support of her in-laws.

Neha completed her schooling in Pilani and stayed in boarding school. Later she went to Indore for her bachelor's and master's and soon got married.

She had never seen any women working in her family and hence had no inspiration or role model of working women, but then she had one doctor in her society whom she admired.

Never ever any woman had worked in her family, but marriage changed things for her. Her husband was IIT-Mumbai passed out and her father-in-law was a Chartered Accountant.

"Environment was different and (my) mother-in-law was supportive due to which I started spreading my wings," she says adding, "Initially, I started looking after the garment export business, then, I headed the realty business and now I am heading the healthcare segment."

"I have three kids so I took a break thrice, but due to in-laws' support, I came back with equal elan," she added.

"Across my professional span, I have undertaken the practice of learning and unlearning, to bring in international working standards in my working so no matter where I was – into exports, realty or healthcare, I did the best," Neha asserted.

"I advise all women, if they want to work on their own they need to make their own decisions, they have to be determined and need to have the courage to step out of the house. They have to stand on their own," she said.

There are women, who helped their husbands in realising their dream and shaping their businesses too.

One such female is Geetanjali Kasliwal, co-founder of Anantaya, who has won the UN seal of excellence many times for her exclusive work in handmade crafts.

Her husband Ayush graduated in furniture design from the acclaimed National Institute of Design in Ahmedabad while Geetanjali is a qualified architect.

Soon she joined hands with her husband and the two created a design studio on the belief that a contemporary design aesthetic needs to be integrated into traditional Indian crafts, for them to survive and thrive. Today, her name stands synonymous with the design industry.

Besides these, there are several other women leading from the front to take forward their in-laws' legacy with dedication and integrity and thus changing the image of Rajasthan, which is considered a patriarchal state.
ALSO READ-World's Most Romantic Restaurant