Advertisement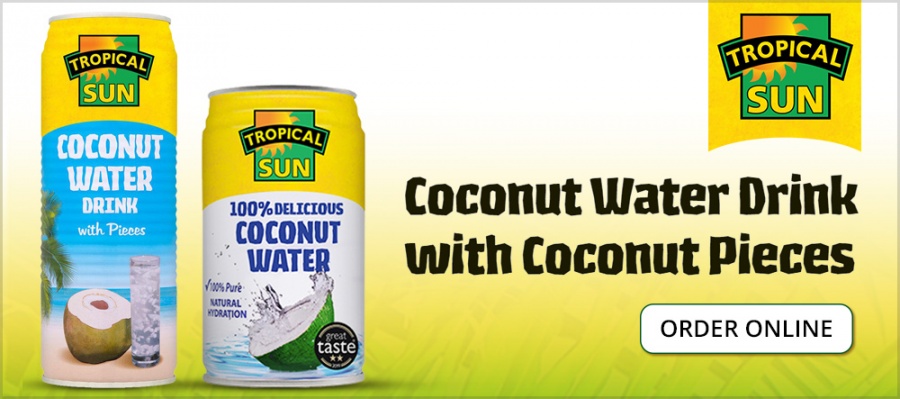 At least one person was killed in heavy rains lashing Kerala since Saturday and gates of five dams in various parts of the state have been opened….reports Asian Lite News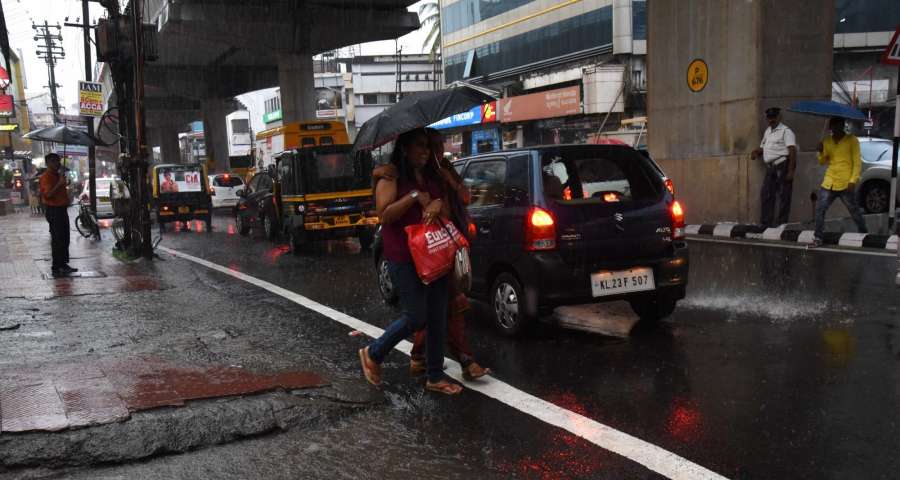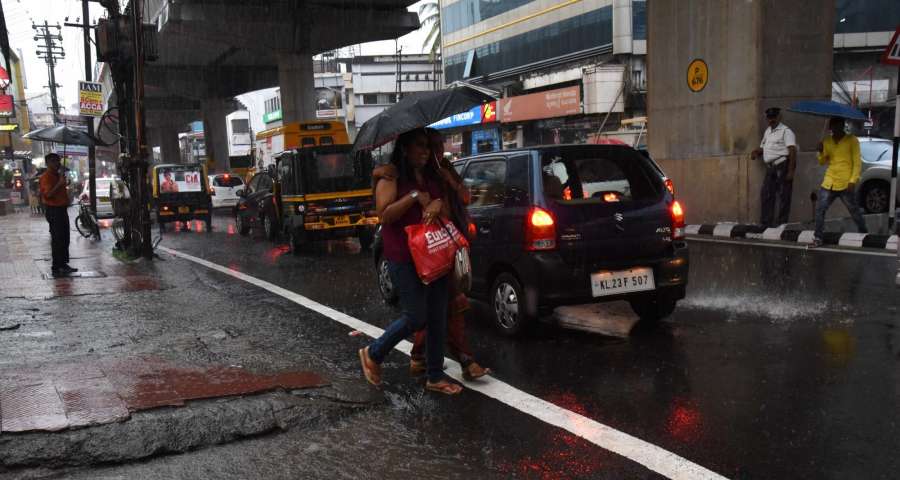 Chief Minister Pinarayi Vijayan has asked the Revenue, Disaster Management and Fire and Rescue Departments to be on high alert.
An eight-year girl died in Palakkad when she fell into a water-filled pit near her house.
The rains have been particularly heavy in central and north Kerala, and with more rains predicted for the coming two days, schools in Idukki and Ernakulam have been given a holiday for Monday.
Normal train operations had to be stopped for almost two hours on Sunday after a mild landslip occurred near Chingavanam in Kottayam, when mud and sand got accumulated on the train track.
According to the India Meteorological Department here, very heavy rainfall (12-20 cm in 24 hrs) is most likely to occur at one or two places in the state and heavy rainfall (7-11cm in 24 hrs)is most likely to occur at few places in Kerala and Lakshadweep till Monday morning and is most likely to continue at one or two places in Kerala till Tuesday.
A warning for the fishermen has also been issued, cautioning them that strong winds from a southwesterly direction with a speed occasionally reaching 45-55 kmph is likely along the coast and over Lakshadweep area till Monday afternoon.