Advertisement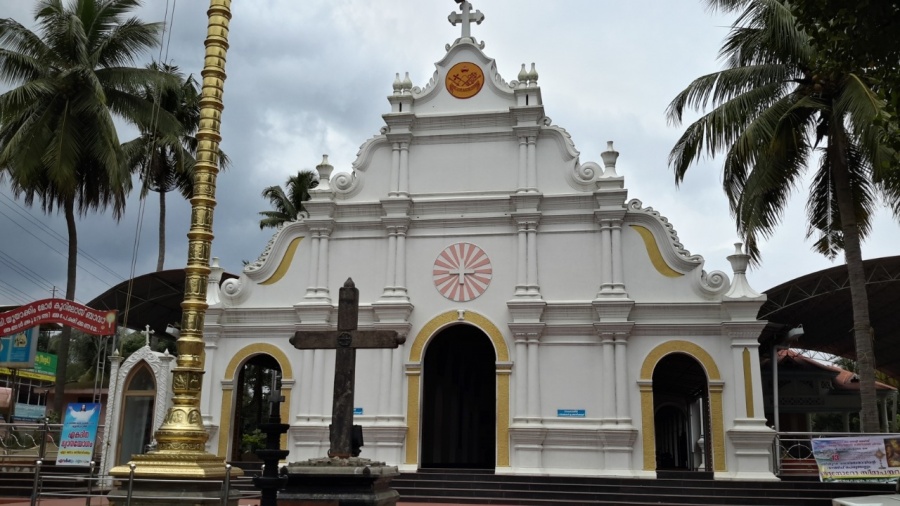 The ongoing factional feud in the Malankara Syrian Orthodox Church took an ugly turn in the wee hours of Monday when the police forcefully broke open the gates of the famed Mulanthuruthy Marthoman Church and took possession of it.
After taking over the church, the Ernakulam district sub-collector Snehil Kumar told the media that the church has been taken over and this would be informed to the Kerala High Court.
A non-Catholic Christian community in Kerala, the Malankara Syrian Orthodox Church, has two factions – the Orthodox Syrian Church, who have their headquarters in Kottayam, and the Jacobite Syrian Church, headed by the Syrian Orthodox Patriarch of Antioch.
The community first split into Jacobite and Orthodox in 1912, but came together in Kottayam for a brief period between 1958 and 1970, following a Supreme Court ruling. Since 1970, they have been at war over the church control.
After decades spent in the trial, the apex court in its final verdict in 2017 gave the Orthodox Syrian faction the right to administer 1,100 churches and parishes under the Malankara Church and said there was no ground for the Jacobites to claim any of the churches.
Consequent to this, this particular Mulanthuruthy Marthoman Church, which has been under the control of the Jacobite faction. They were trying to hold on to the church, claiming the support of majority of the parishioners.
Following this around two hundred men and women including priests and bishops stayed put inside the Church since Sunday and they locked the gates.
Around 3 a.m. the police started pushing in, finally forcefully opening the gates of the church. Amidst huge protests, police officials in PPE kits took everyone into custody. Finally at 5 a.m. all the protesters were moved and Snehil Kumar took over the church.
In July 2019, Chief Minister Pinarayi Vijayan had informed the Kerala Assembly that his government was committed to implement the 2017 Supreme Court order in the ongoing row between the warring Orthodox and Jacobite factions of the Malankara Orthodox Syrian Church.
But the Orthodox Church failed to accept to sit around a table to discuss with the Jacobite Church at a meeting called by a cabinet minister's sub committee, as they believed that the apex court order was very clear.
Since the apex court order, wherever there was resistance by the Jacobite faction, the police came in and ensured the order is implemented.