Advertisement

Prime Minister Narendra Modi on the occasion of 74th Independence Day on Saturday gave a clarion call for Aatmanirbhar Bharat, saying it is need of the hour and that India will realize this dream.
The Prime Minister said now the time is to eliminate silos in the era of infrastructure and emphasized on "vocal for local campaign".
"It is need of Aatmanirbhar Bharat. I am confident that India will accomplish this dream. I am confident of the abilities, confidence and potential of my fellow Indians. Once we decide to do something, we do not rest till we achieve that goal," the Prime Minister said while addressing the nation from Red Fort.
Also Read – MODI: India's Sovereignty Is Supreme
Stressing on the "vocal for local" campaign, Prime Minister said, "After all, for how long the raw material from our country will be used by others to deliver us the finished products".
The Prime Minister said, "To fulfil the Atmanirbhar Bharat dream, we need an integrated infrastructure." For this, we have prepared a huge plan to connect the entire country through a multi-modal connectivity infrastructure, he added.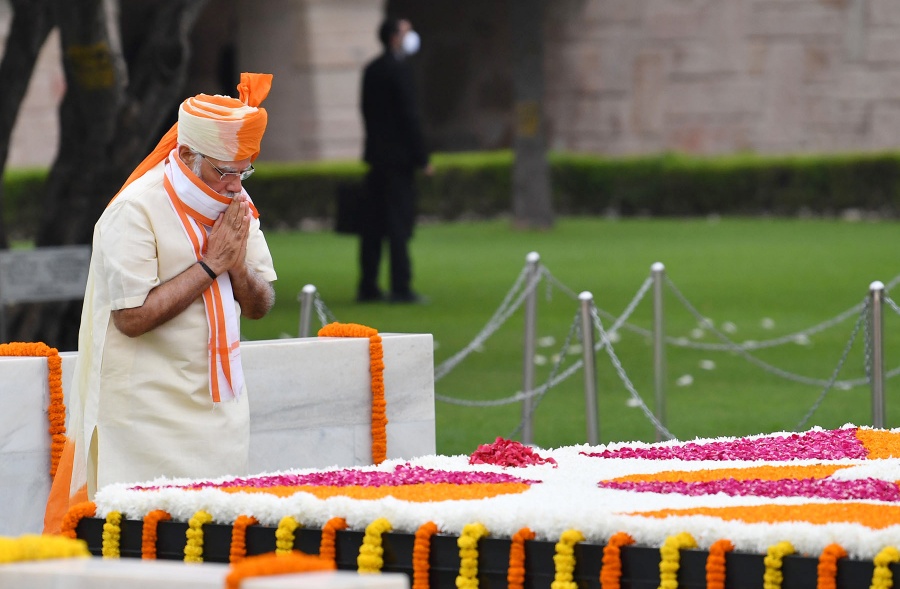 Talking about inclusive development, he said we need balanced development where everyone gets the benefits.
Modi also said India has always believed that the entire world is one family and that while we focus on economic growth and development, humanity must retain a central role in this process and our journey.
Talking about the people who have recovered from Corona, PM said, "Over 1,500 "coronaviruswinners" who recovered from the disease, are present at the function as a symbol of the citizens' determination to fight the pandemic and emerge winners.
HIGHLIGHTS
@ India faced centuries of foreign rule. All efforts were made to destroy our nation, our culture, our traditions, but they underestimated our self-belief and determination. We lived through it all and emerged victorious in the end.
@ Those who were busy finding new places to put their flags, who wanted to expand their empire underestimated us. The world saw two world wars and so many nations faced immense destruction, but we rose through it all. Our freedom struggle was seen by the world.
Also Read – Modi gives digital push for healthcare
@  Today, India is working on three COVID-19 vaccines, which are at different stages of trials. Once they are closer to getting final clearances, we will announce a roadmap for distribution.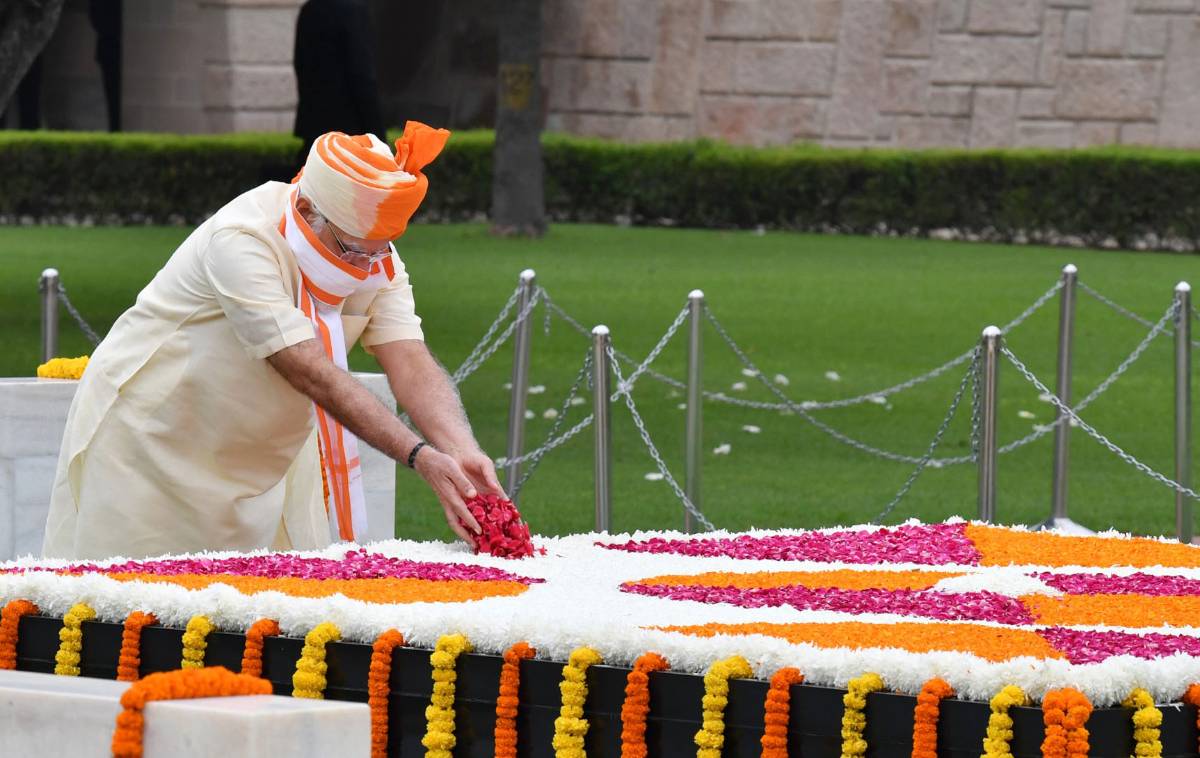 @  I admit there are lakhs of challenges for India to become atma-nirbhar (self-reliant), and yes, there is fierce competition from the rest of the world. But I always say that if India faces lakhs of challenges, it also has 130 crore solutions.
@  As said earlier, we are working to double farmers' income. Some of you may not know this, but unlike any other business, where a businessman has the freedom to sell their product or service in any part of the country or the world and at a price they want, our farmers, till now did not have that freedom. They could only sell to who they were told to sell. Now, we have removed these restrictions, and given farmers the freedom to sell at the best price, and to who they want.
@  On behalf of the entire nation, I want to thank the efforts of all corona-warriors. All those healthcare workers, doctors and nurses, who have worked tirelessly to serve the nation amid the pandemic. Many have even lost their lives. The nation salutes them.
@  We have seen that when we put our mind to it, we can achieve anything. We never made PPE kits, our production of masks and ventilators was meagre, but today we are making them all.
@  As we celebrate the 74th Independence Day, we look forward to the important milestone ahead – our 75th year of Independence. And as we lead up to it, it brings new energy and determination to take the nation forward. When we reach that milestone, we shall celebrate in a grand manner.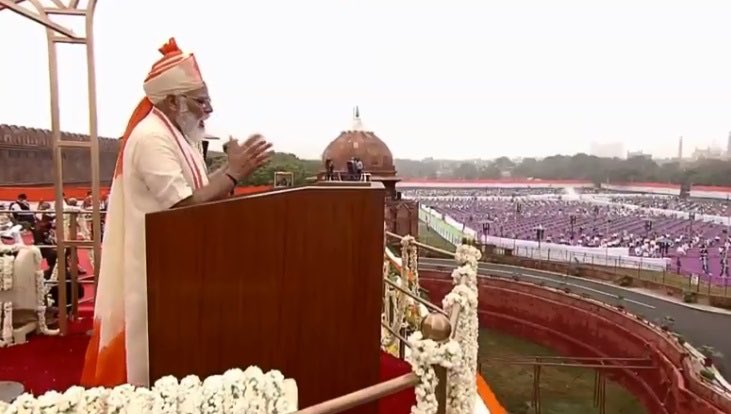 @  Today, we focus on taking India to new heights, to build a new India – an atma nirbhar (self-reliant) India. India will most certainly achieve this. History is evidence to the fact that when India is determined to achieve something, it has always done so. A self-reliant India has now become the mantra for 130 crore Indians.
@  How long will we export raw material and import finished goods? Time has come that we put this cycle to an end. India must now manufacture everything it consumes, and not just that – export to the world too as we grow.