Advertisement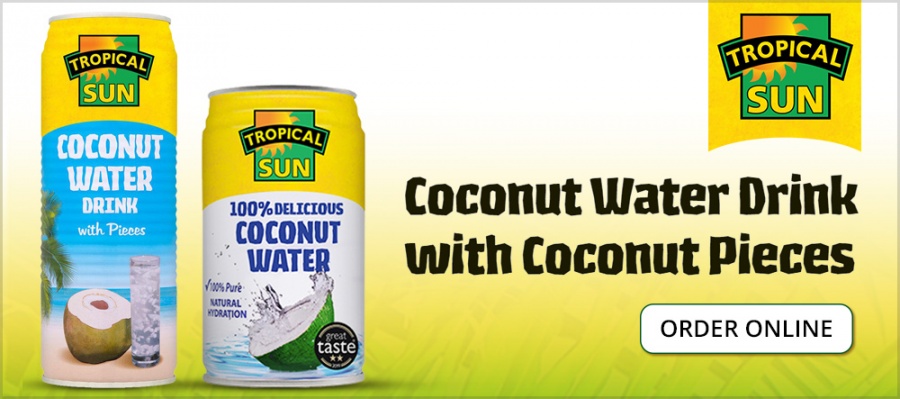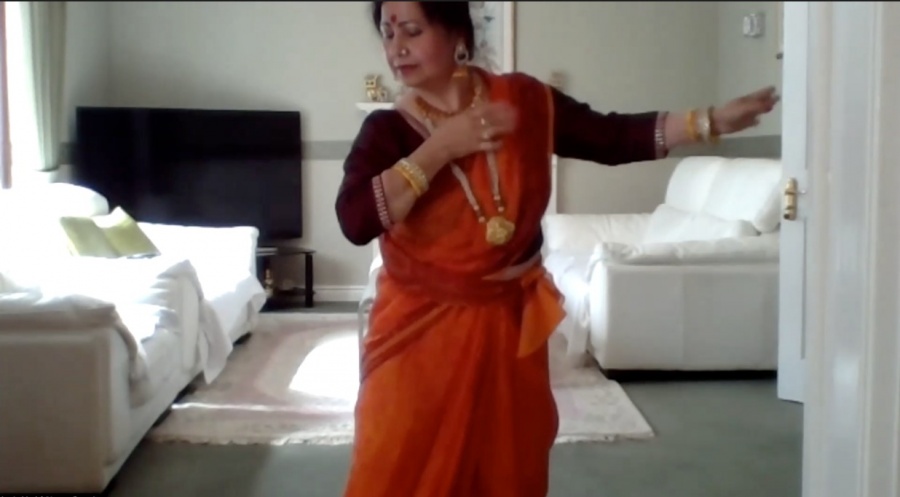 Vedic Organisation for Indian Culture and Education, VOICE Manchester recently  celebrated the auspicious occasion of Guru Purnima on 12th July . VOICE is an education project of Vishva Hindu Parishad UK . It aims to bring our rich Indian heritage right at your doorstep. They promote not only Indian classical dance, music, instruments but also language, philosophy, religious studies and Yoga. I am pleased to announce that VOICE this year has completed its 10 glorious years.
In conversation were Gurus, Mrs Kajal Sharma, Dr Vijay Rajput and Shree Manjeet Singh who took questions from their students as well as the audience. It was a very successful event, streamed live on Facebook in which our teachers spoke about their own learning journeys, experiences and we also got to see a glimpse of their talent.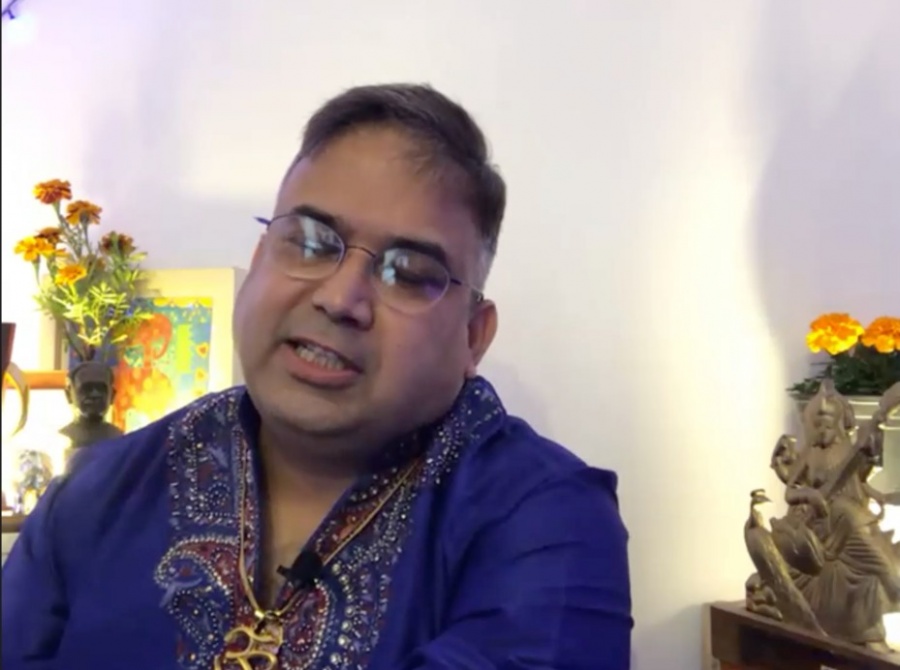 Dr Vijay Rajput ji who teaches Hindustani Classical vocal music at the VOICE shared his unique experiences with his own gurus. He had no musical background in the family, he started learning at the age of 8 and went on to do MA, MPhil in Hindustani classical music from Delhi and also train under the Bharat Ratna Pandit Bhimsen Joshi ji. Music for him is a way of life and he spoke about the guru –shishya parampara which is the key to follow if a disciple /student wants to learn advance music as guru helps to bring focus and discipline in the student. Audience were mesmerised by his melodious singing of 'Brindabani sarang' raag and Bhajan based on raag 'Ahir Bhairav' .Dr Rajput who explained that singing is like a meditation for him and practicing music could help our younger generations deal with mental health problems especially during the challenging times we are facing during the pandemic.
Shree Manjeet Singh ji is an expert tabla artist and the audience from the very beginning was thrilled to hear his magical percussion abilities. Thereafter his disciples had a very engaging conversation with him. He told us his learning journey  which mostly happened in UK.  He was a very keen mathematician and complexities while playing table always fascinated him to learn the art and also the discipline which comes with it. He spoke about the importance of riyaz (practice) for the students which has long term benefits and practicing with gurus is the key as not all the knowledge could be gained through books. He also talked about different taals and gave audience a feel of them with his dancing fingers. He explained that playing tabla has many additional positives for the general wellbeing, also improves concentration and hand-eye coordination.
Guru Kajal Sharma ji who has been been part of Kathak fraternity for the last 50 years spoke at length about her training back in India. Her first guru was her mother who inspired her to learn dance from a very early age and later she learned under the guidance of Padma Vibushan Pandit Birju Maharaj ji. She shared interesting stories about her learning journey with Maharaj ji who once compared her immense dedication for kathak with a devotee's selfless love (BHAKTI) towards the God. Moving to U.K. was challenging for her as she successfully adapted her teaching style, simultaneously not compromising with the authentic Kathak traditions. The role of guru according to her is to bring best in a student and she advised our students the importance of self-discipline, punctuality and practice if they want to achieve excellence in Kathak. She also performed Saraswati vandana and we were left in awe seeing her graceful movements and breath-taking expressions.
VOICE event gave an advantage to young students learning from unique experiences of these Gurus of international repute .