Advertisement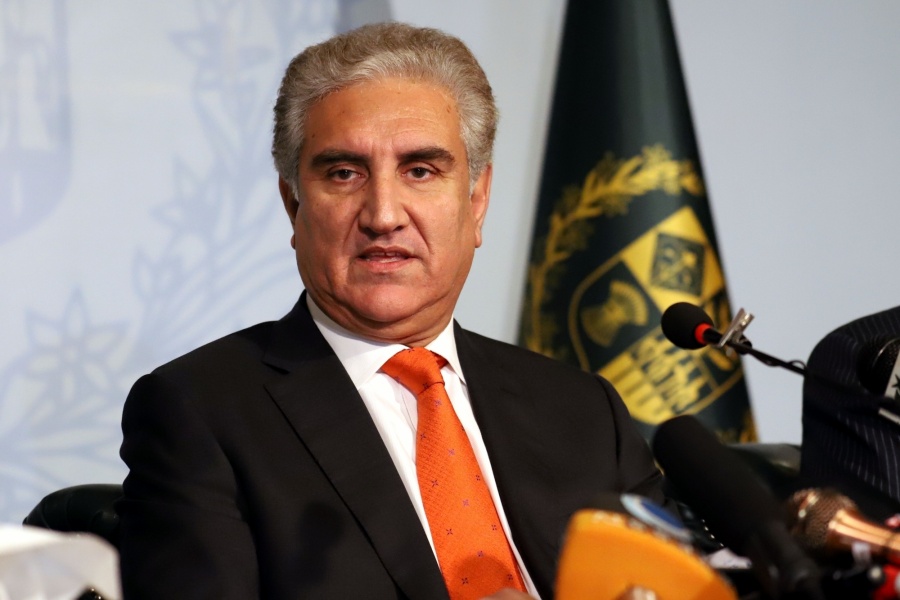 What a fall. The Islamic Republic of Pakistan has become a pariah state as Arab countries withdraw their support to the selected government over their failure to accept the ground realities in the region.
Instead of supporting their long term allies, Pakistan has decided to join with Iran-Turkey axis besides supporting China despite the Communist government's inability to alert the world about Covid-19.
In a major diplomatic blow to Pakistan, Saudi Arabia Crown Prince Mohammed Bin Salman refused to meet Pakistan Army chief General Qamar Javed Bajwa and ISI Chief Lt Gen Faiz Hameed. General Bajwa and ISI chief Hameed arrived in Saudi Arabia on Monday. The relations between Pakistan and Saudi Arabia took a hit after Pakistan Foreign Minister Shah Mehmood Qureshi attacked Riyadh for failing to take action against India over Kashmir issue.
This is the first time history Pakistan's powerful Chief of Army Staff (COAS) and ISI leaving the Kingdom without meeting the key leaders. The onus is on Pakistan for their failure to commitment to peace and taking the Muslim Ummah for granted.
Their USP of holding the only atomic ally vapourised as Israel step into provide any support to thwart attack from Iran.
"Today Pakistan is, who are always ready to sacrifice their lives for Mecca and Madina, need Saudi Arabia to play a leading role on the Kashmir issue. If they are not willing to play that role, then I will ask Prime Minister Imran Khan to go ahead with or without Saudi Arabia," ANI quoted Qureshi as saying.
Qureshi held a meeting with Saudi Arabia's arch rival Qatar's Ambassador exactly the same time when General Bajwa was in Saudi Arabia.
Pakistan supports Turkish leader Tayyip Erdogan's attempts to displace Saudi Arabia as leader of Muslim world.
Just after a day of the announcement of diplomatic relations by the UAE and Israel, Turkish President Erdogan termed it a US-sponsored deal.
The agreement sent a clear message that acceptability of Israel is increasing in the Middle East and the Arab world is now working towards ensuring peace in the region. The deal will undermine thr supremacy of Turkey and Iran in the region.
Just after a day of the announcement, Erdogan recalled its ambassador from the UAE and suspended its diplomatic relations with Abu Dhabi. Besides, Turkey's Foreign Ministry issued a statement criticizing UAE and termed the move as a "hypocritical behaviour'. The next day, Erdogan's party joined the series of attacks and called the accord as a "political suicide" against the Palestinian cause.
The criticism by Turkey is just another attempt to increase Erdogan's influence over Muslim countries by bifurcating the Muslim world and displacing Saudi Arabia as its leader. The response by UAE on Turkey's allegations highlighted the aspirations of Erdogan and double standards of Turkey. Rebutting Turkey's allegations, UAE's Minister of State for Foreign Affairs Anwar Gargash reminded Turkey of history and highlighted its "double standards". He highlighted Turkey's growing trade links with Israel and its significant economic presence in the country.
Both the countries have a bilateral trade worth US$ 2 billion. He also reminded Turkey that more than half a million Israeli citizens visit Turkey every year. Most importantly, Turkey has set up its embassy in Tel Aviv and it was also one of the first countries to establish diplomatic relations with Israel, long back in 1949. In fact, Turkey itself was working relentlessly to enhance its footprints in Israel to counter Gulf countries by strengthening its position in a critically important strategic location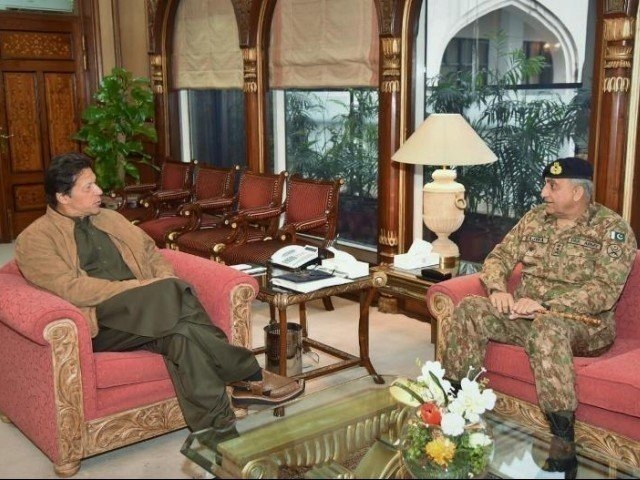 Pak Ties With China
It was the statement of Mr Qureshi against the Saudi-led Organisation of Islamic Cooperation (OIC), pertaining to the Kashmir dispute, which attracted irked response from Saudi Arabia.
And while Pakistan's military establishment is focused on mending the dented ties between the two Islamic nations, Prime Minister Imran Khan's recent statement, coupled with the visit of Qureshi to China, is signalling at Islamabad extending allegiance and inclination towards Beijing.
Qureshi, accompanied by senior officials, will be in Hainan, China, from August 20-21 to take part in the second round of China-Pakistan Foreign Ministers' Strategic Dialogue.
As per the Pakistan Foreign Office, "The Chinese side will be led by State Councillor and Foreign Minister Wang Yi."
"During the dialogue, both sides will, inter alia, discuss cooperation on Covid-19, bilateral relations and regional and international issues of mutual interest. The visit will play an important role in further strengthening the Pakistan-China All-Weather Strategic Cooperative Partnership and deepen strategic communication and coordination with China on a range of issues," said a Ministry of Foreign Affairs press release.
Qureshi's visit comes a day after Prime Minister Imran Khan said that Pakistan's future is tied with China, indicating visible signs of Islamabad's intended inclination towards its trusted friend and partner China.
"It should be made clear that our future is tied with China, which has stood by Pakistan through thick and thin. Both countries recognise each other's importance and are further strengthening mutual ties," Khan stated in a television interview.
"Unfortunately, western countries are using India against China," he added.
Khan also rejected what he called rumours about "rifts" with Saudi Arabia, saying "they have their own foreign policy".
It is pertinent to mention here that while Pakistan has not been happy with the performance of OIC, specifically on the Kashmir issue, Beijing has taken its side on raising the issue of Kashmir at global platforms like the United Nations.
With Pakistan cozying up with China, experts believe that Islamabad may be sliding away from the financial dependency and alliance with Saudi Arabia.
Also Read: Imran says Pakistan can never recognise Israel
Also Read: Arab relations turn a tightrope for Pakistan