Advertisement

A unique and exciting cross-cultural collaboration between a quartet from Fairfield Halls' resident orchestra, the London Mozart Players (LMP) and a collective of Indian musicians and dancers will present Peace and Harmony concert on Sunday 03rd October, 7:30 pm at the Ashcroft Theatre, Fairfield Halls in Croydon, London, reports Rahul Laud.
Collaborative composer, Fiona Brice in association with the LMP, , will arrange and orchestrate both the new compositions and music from the classical repertoire, bringing together musicians from both cultures in this exciting project. With Artistic Director, Sanjay Guha (Disciple of Pandit Ravi Shankar) and Lata Desai Curator of the project the grand musical event Peace and Harmony will explore different musical worlds of the ancient but continuous tradition of Indian classical music and dance alongside traditional Western classical music.
Eminent musicians Sitar: Raaheel Husain, Vocals: Dr. Vijay Rajput, Tabla: Saleel Tambe, Dance Choreographer: Harsha Amin with Subrang Arts Dancers will perform together to present a unique and fascinating East meets West fusion of musical art forms. Improvisations on traditional instruments will create a musical 'dialogue' with the music expressed in dance form influenced by the North Indian Kathak style dance form, inform the organisers.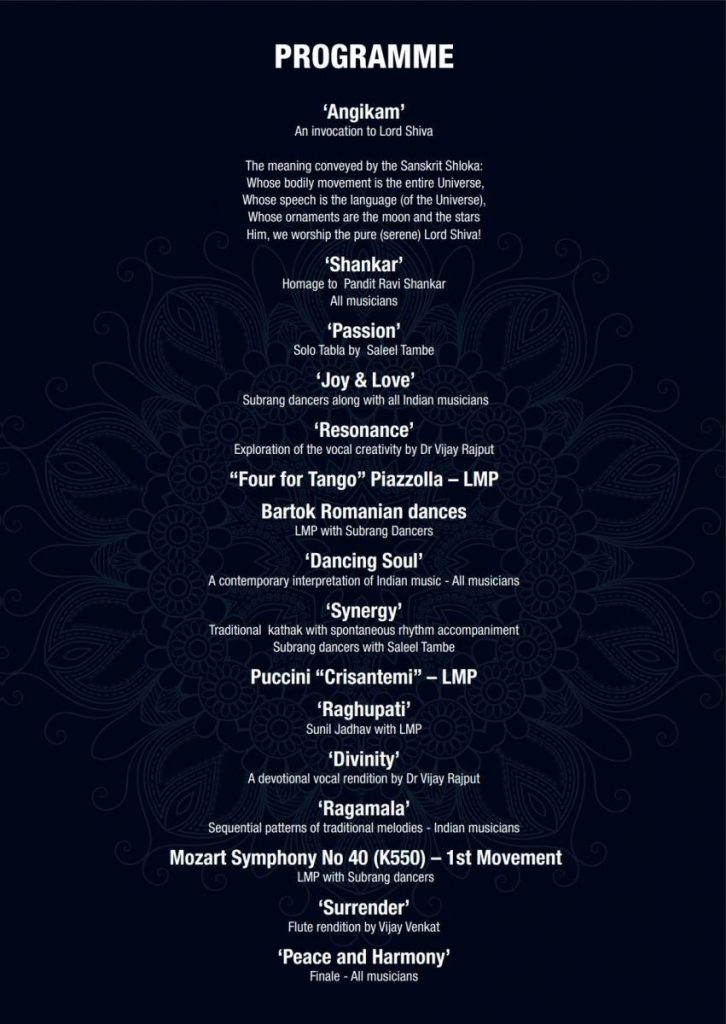 The event will have a spectrum of compositions that showcase the traditional and contemporary mix of Western and Indian styles. Beginning with a Shloka (Chants) – an invocation to Lord Shiva, the concert will offer homage to Pandit Ravi Shankar, followed by a Tabla solo recital progressing into a dance item 'Joy & Love'. A scintillating vocal solo will lead into some exclusive "Four for Tango" Piazzolla – Mozart movement. The Subrang dancers will portray Bartok Romanian dance.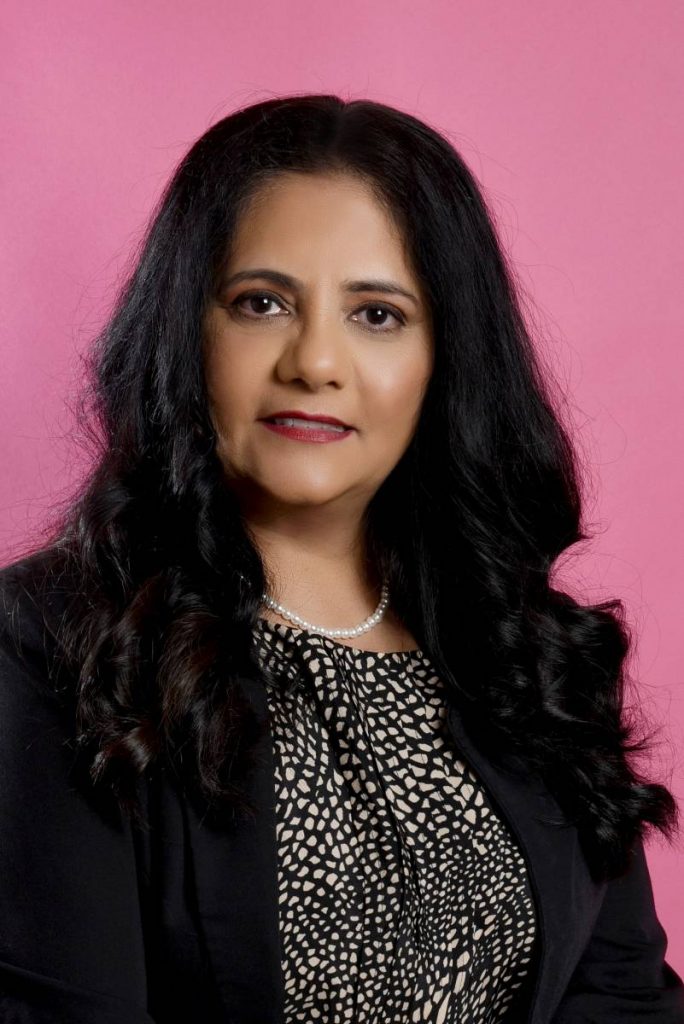 'Dancing Soul' will be a melody comprising of some creative Indian music. 'Synergy' segment includes traditional Kathak performance with a live rhythm accompaniment. London Mozart Players who will play Puccini "Crisantemi" 'Ragamala' – a Sitar solo piece showing different shades of Raga music. The LMP Group will also showcase the Mozart Symphony No 40 (K550) – 1st Movement. , Flute: Vijay Venkat, Keyboard: Sunil Jadhav players will present solo performances. The famous bhajan 'Raghupati Raghav', identified closely with Mahatma Gandhi that symbolises 'Peace and Harmony' will be presented on the occasion. The concert will conclude with a grand finale – performance of the traditional Indian Raga Bhairavi.
Link for event – https://www.fairfield.co.uk/whats-on/peace-and-harmony/
Link for seat booking – https://tickets.bhlivetickets.co.uk/673/675; Tickets – £10 (any row)