Advertisement

The webinar raised huge awareness and understanding of Koodiyattam, India's oldest living theatre tradition, among the UK and European audiences, which UNESCO has recognised as Intangible Cultural Heritage of Humanity, reports Asian Lite News
As part of the series of Azadi ka Amrit Mahotsav, a unique and captivating webinar on the 2000-year Indian art form of Koodiyattam was organised by Sanskruti Centre for Cultural Excellence. Renowned Guru Painkulam Narayana Chakyar has spoken on the occasion and has joined the virtual platform from Kerala. Dr Ragasudha Vinjamuri has welcomed the audiences and Manju Sunil has introduced the Guru's eminence in Koodiyattam.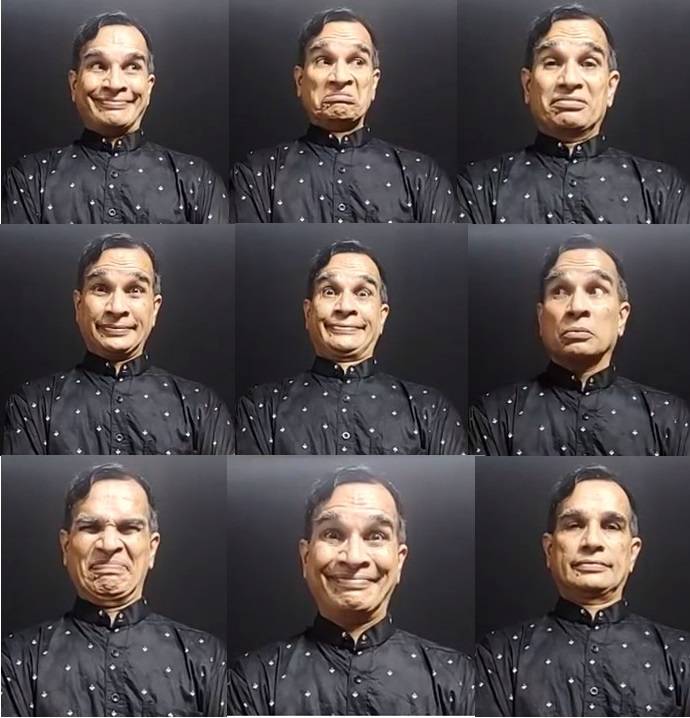 Guru Narayana Chakyar has then started his presentation by explaining how Koodiyattam was performed in temples as a ritual tradition, and how it has retained its relevance through ages, and to the current form introduced by King Kulasekhara, as an elaborate performance structure. He said that it is believed that Shakya Muni, one of the disciples of Bharata Muni could have been the originator of the name Chakyar, by who Koodiyattam is performed. Chakyar are assisted by Nambiars and Nangyars. 18 Chakyar families are believed to have spread the art form wider.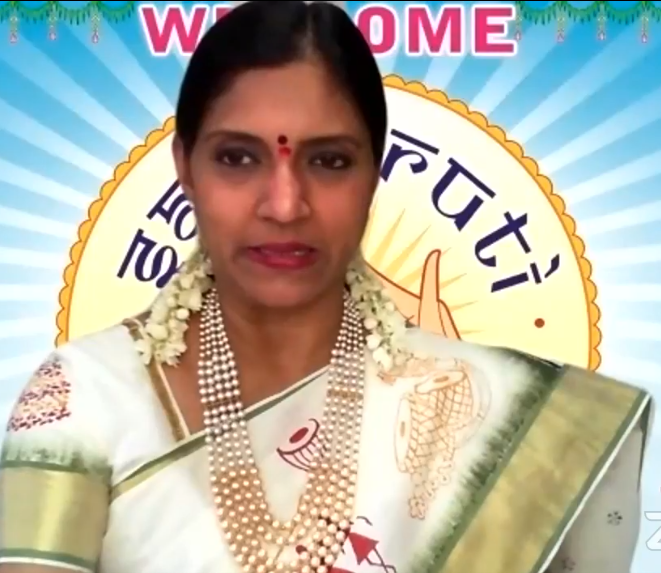 The Guru has explained Indian theatre tradition right from Indus Valley Civilisation, even before Bharata Muni and Natya Shastra, and its presence during the Vedic period and to the Buddhist era. He explained about Bhasa's Sanskrit dramas approximately from about 200 BC-300 AD. With the help of videos and photos, he has explained the enactment of characters such as Jataayu, Brihannala, and Ravana. The video demonstration of Baali was captivating.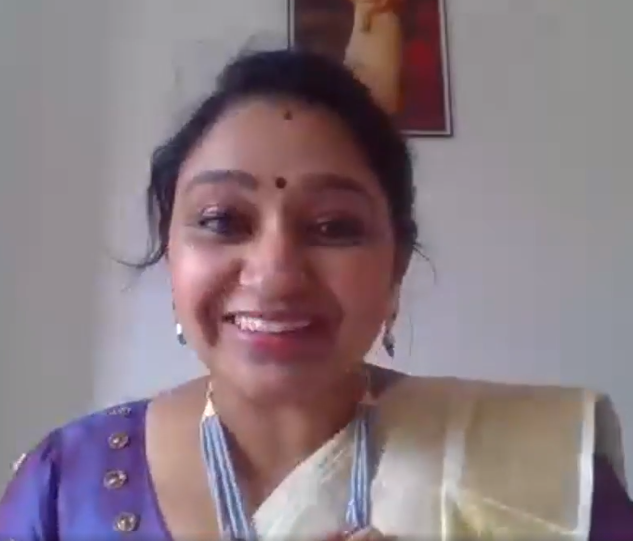 As part of Chaturvidhabhinaya, four types of Abhinaya as per Natya Shastra, he has beautifully explained Angikabhinaya, Vachikabhinaya, Sattvikabhinaya, and Aharya. He mesmerizingly demonstrated Navarasas from Srungara to Karuna- the nine different emotions expressed in classical dancing. He has also shown few unique gestures used in Koodiyattam, such as "apostrophe" in Rama's wife, or the position "in" the land. It was interesting to know the role of Vidushaka, and the grammar being enacted through mudras in dancing. While the Guru spoke in Malayalam, the content was translated to English by Salini RG.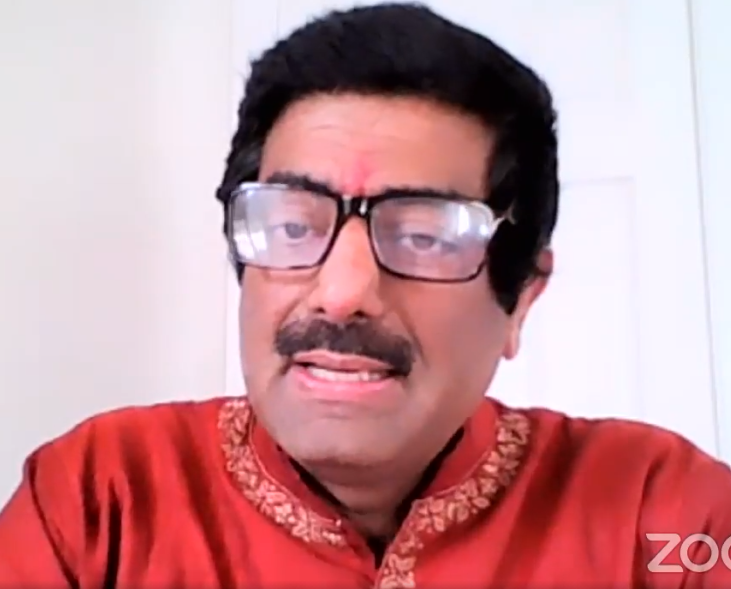 The webinar has no doubt raised huge awareness and understanding of Koodiyattam, India's oldest living theatre tradition, among the UK and European audiences, which UNESCO has recognised as Intangible Cultural Heritage of Humanity. During Q and A section, Cllr Sharad Jha, Councillor for Gold Hill Ward, has asked about Sattvika abhinaya. Questions from Ramneek Chandra Dwivedi and Chittaranjan Satpati from India were also answered.
The video of this interesting webinar can be viewed at https://www.facebook.com/Sanskruti100/videos/345693196892118
Also Read – Kaustubham Karnatakam by Sanskruti showcases vibrant art forms