Advertisement

Although a film buff myself, Ray's influence on my life has been magnetic here I discovered the language of pure cinema. I decided to make film-making a career. In the sixties I came to Britain to study film technique and after finishing my course I was lucky enough to get a break in the industry as the sixties was quite a busy period at the time I was among  the three Indian technicians…. Writes Dilip Roy
"I have spent a fortune travelling to distant shores and looked at lofty mountains and boundless oceans, and yet I haven't found time to take few steps from home to look at single dew drop on a single blade of grass."    Rabindranath Tagore to young Satyajit age (7)
Geniuses are born only once in a lifetime. They come like a shooting star and fall on earth like a meteorite making a huge impact. Satyajit Ray (1921-1992) was one such meteorite whose indelible influence in the world of art and intelligentsia is paramount. In 1956, the year Ray's film Pather Panchali burst into the international scene by winning a special prize at Cannes and at Venice the following year for Aparajito. Since then Ray's name became synonymous with the intellectual giants of world cinema such as Antonioni, Bergman and Kurosawa thus forming a quartet of world cinema along with other French new wave and Italian neo realist film directors of the fifties and sixties. Ray went on to win top prizes at every major film festivals of the world. As a complete film maker his was a singular achievement in World Cinema and for nearly forty years he carried the can for India in the international film scene.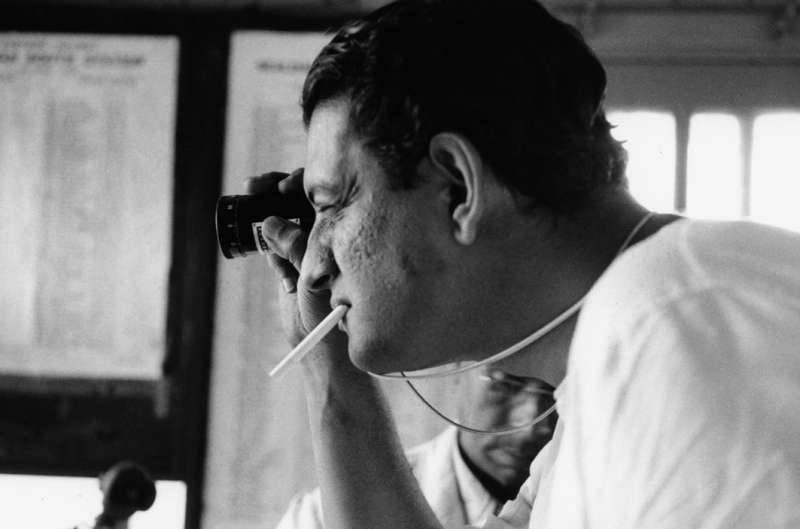 Although a film buff myself, Ray's influence on my life has been magnetic here I discovered the language of pure cinema. I decided to make filmmaking a career. In the sixties I came to Britain to study film technique and after finishing my course I was lucky enough to get a break in the industry as the sixties was quite a busy period at the time I was among the three Indian technicians. At the London's National Film Theatre where one could the see the cream of World cinema naturally I became a member and I would manage to see every Ray film shown at the London film festival. However, my first glimpse of the man was in the 1968 London film festival when he came to introduce his film Adventures of Goopy and Bagha standing at the mike and speaking eloquently in a baritone voice he was as majestic as Kanchenjunga it was then I decided to meet my mentor.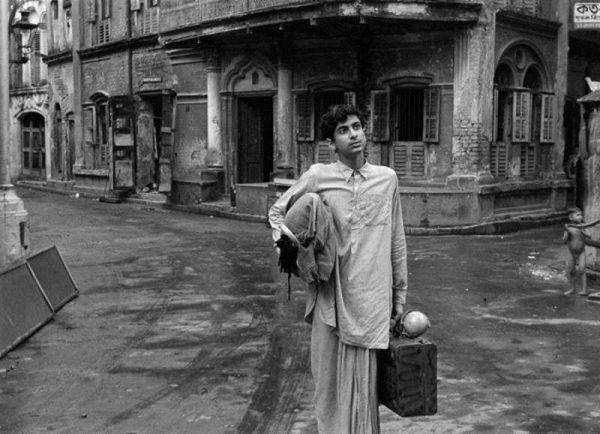 It happened on the 5th of July 1974 when Ray came to receive an honorary degree by the Royal College of Art London for his contribution to Cinema. That evening a buffet was organized in collaboration with the British Film Institute and the Indian High Commission in Ray's honour and being among the invited guests, naturally I was introduced to him by PR officer Pamela Cullen of Indian High Commission who introduced me as I was one of the few Indians working in the British film industry at the time. I was a bit nervous at first to meet such a huge Icon but Ray managed to put me at ease although our conversation was short with so many people around him, I shall always treasure the photograph of myself with Ray which the NFT photographer so kindly obliged.
ALSO READ – Legacy Goes Beyond
The poster size photograph now hangs in my main room. I met Ray again on 25th Oct. 1975 when he was invited as the chief guest on the 50th anniversary of British Federation of Film Societies and I had the opportunity to meet him once again. After his lecture at NFT I met him in the lobby and as I had a copy of Marie Seton's biography of Ray with me which he autographed in English and the commemorative brochure which I had he insisted that he will sign it in Bengali to which I happily agreed.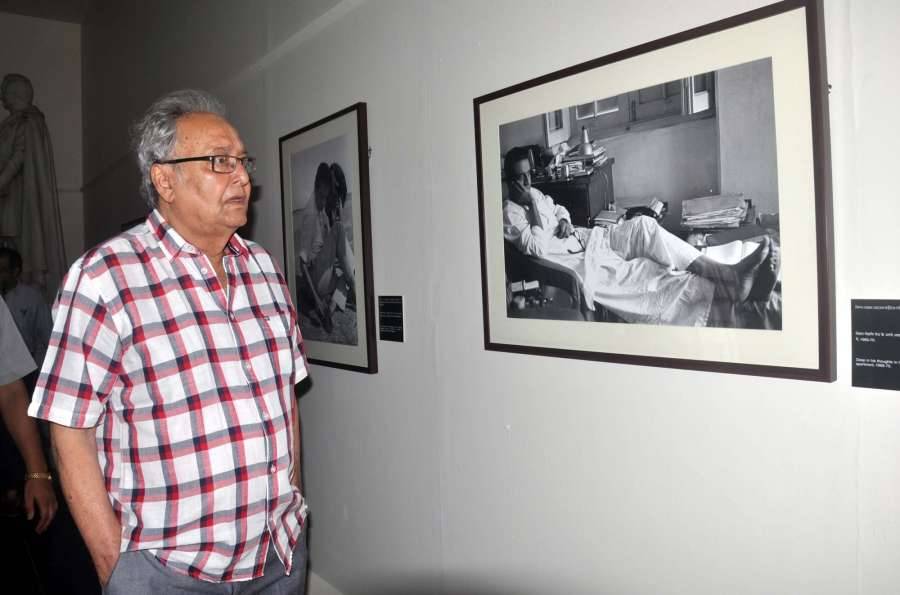 However, my happiest and last meeting with the Maestro was on 12th May 1982 when in London he was invited at a private gathering, being one of the few guests, this was a big moment for me for almost an hour sitting right next to the grand master of World cinema it was an exhilarating experience for me since the crowd was small I could keep him engaged in topics like world cinema. I told him about my meeting with him twice before, which he remembered. Ray asked me what I was doing so I told him my forthcoming engagement with Attenborough's film Gandhi he was keen to know about my involvement in the movie so I told him that I was going to be one of the assistant editors Ray being an ace editor himself, he was also keen to know about main actors since he has already worked with Attenborough in his film The Chess Players.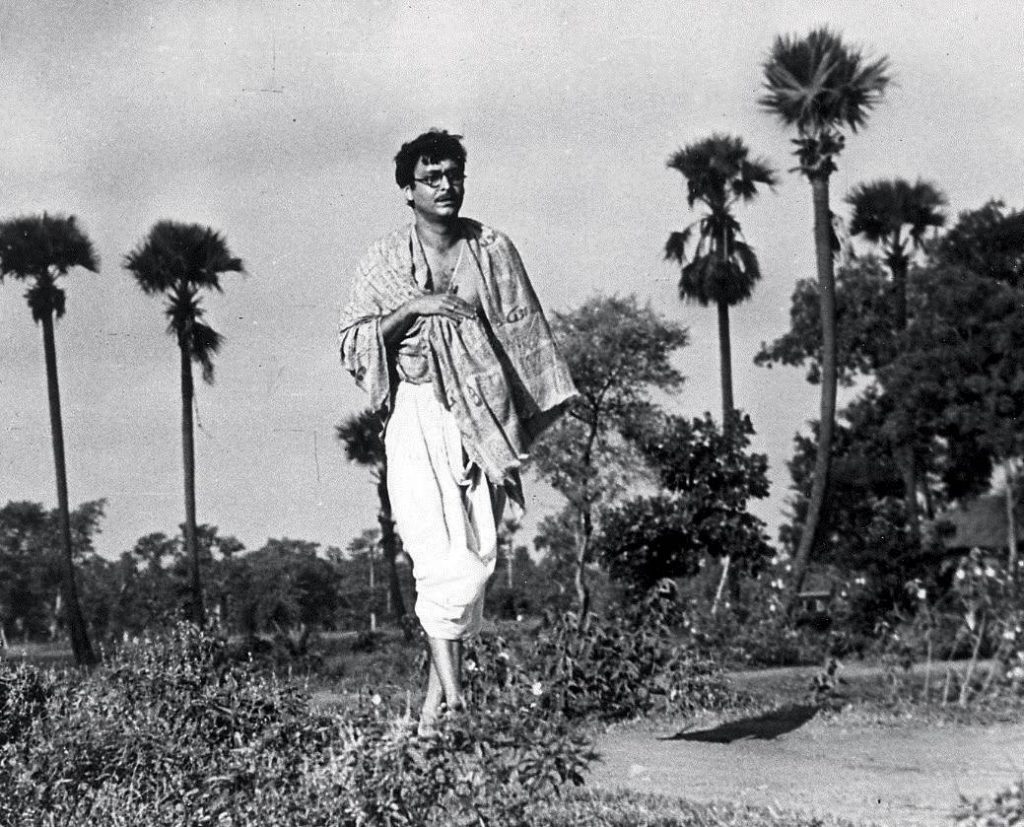 He also asked how did I get involved in the British film industry. So my answer was I came into the picture when there was a boom between 1966 to 1970 when American companies like Columbia, Paramount, MGM and Universal were financing most of the productions but a lot of movies were box office failures hence the Americans stopped financing. However, I did manage to work with Oscar winning veteran actress Joan Crawford's last film TROG a science fiction movie. I told Ray that I had two letters from her and asked me visit her if ever I came to America looking back that was the biggest mistake of my life of not taking the opportunity and thus my ambition of the American dream remained unfulfilled which I regret to this day.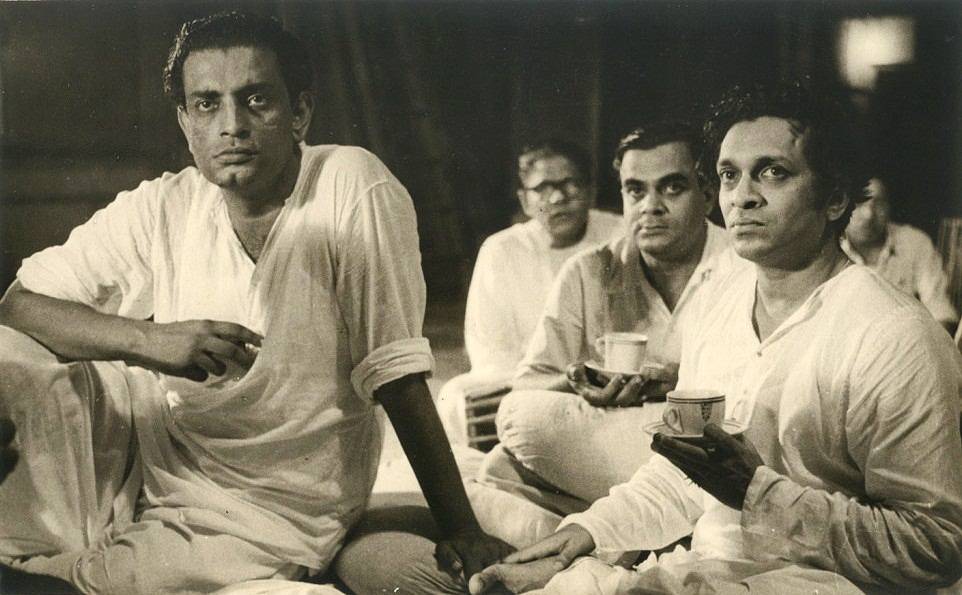 April 1992 was year of both joy as well as sorrow. It was a sheer delight to hear on the news   that Ray was being honoured by the American Academy with a special OSCAR for the lifetime achievement for his contribution to the world of cinema. In its 64 year history of OSCAR Ray became the first Indian to receive this supreme honour a crowning glory for a man who put India on the cultural map of the world. Unfortunately, as he was too ill to attend the ceremony, the Academy made a special arrangement to televise the entire  presentation by none other than the famous actress Audrey Hepburn. Ray from the Calcutta hospital bed, holding the golden statute in hand he said this is" greatest accolade for a film maker." Ray passed away on 23rd April leaving the world that much poorer. Ray's demise was not only a great loss for India, but to the entire cultural establishment of the world.
Bellow is the greatest tribute paid by one of the greatest fellow film-makers of 20th century
"not to have seen the films of Satyajit Ray would mean existing in the world without seeing the sun or the moon."                                           (Akira Kurosawa)
Postscript: I have also had the opportunity to meet three giants of Cinema. Antonioni, Bergman and Kurosawa at the BFI's Guardian lecture series.
A noted author and film critic Penelope Houston observed in her excellent little book (The Contemporary Cinema published 1963) states "Until someone else comes along to change it, Satyajit Ray's Bengal will be the Cinema's India."
ALSO READ – Saudha Celebrates Satyajit's Birth Centenary
ALSO READ – US Experts Restore Ray's Apu Trilogy