Advertisement

A health official said that responding to the state government's appeal, 412 unemployed doctors, nursing students and laboratory technicians willingly engaged themselves in Covid-19 related works…reports Asian Lite News
In a generous gesture, over 400 unemployed doctors, nursing students, laboratory technicians and pharmacists in Mizoram have voluntarily agreed to assist the government in Covid management, health officials said on Wednesday.

A health official said that responding to the state government's appeal, 412 unemployed doctors, nursing students and laboratory technicians willingly engaged themselves in Covid-19 related works including sample collections, screening of patients, contact tracing, and providing care to the patients in Zoram Medical College (ZMC) and other Covid care centres.

"The state government has been facing huge shortages of skilled medical manpower. The voluntary engagement of 412 unemployed doctors, nursing students and laboratory technicians would be a great help for the authorities in dealing with Covid management," the official said.

Of the 412, 37 are doctors and 144 are nurses, while the rest are laboratory technicians and pharmacists.

According to the official, around 900 doctors, nursing and para-medical students had voluntarily helped the Mizoram Health Department last year to deal with the pandemic.

A total of 8,032 positive cases have detected in the mountainous border state and on Wednesday, the active cases stood at 1,889 with 23 people succumbing to the disease.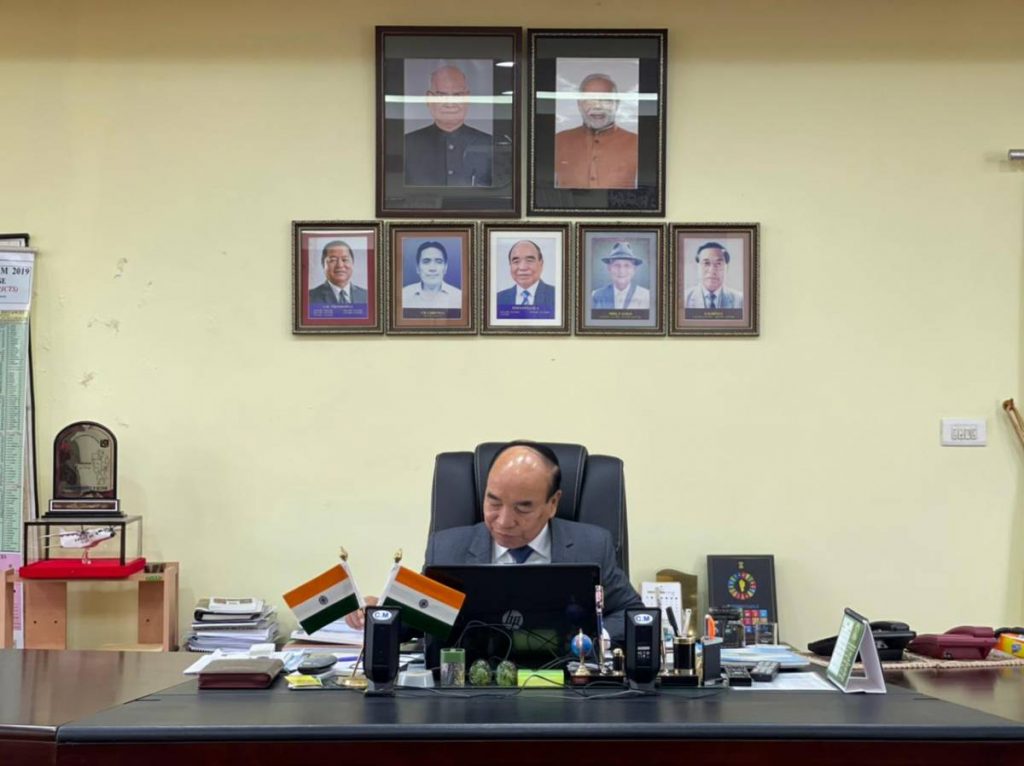 Meanwhile, in Nagaland, the government has clamped total lockdown across the state for eight days while Assam and the other six northeastern states extended the timings of curfew and imposed other restrictions to curb the alarming spread of Covid.

Assam, Manipur, Meghalaya, Tripura, Nagaland, and Arunachal Pradesh have shown continued increasing trend in daily new Covid cases.

In Kohima, health officials said that the High-Powered Committee on Covid-19 decided to impose a state-wide total lockdown starting from 6 p.m. on Friday till May 21.

Officials in Guwahati said that in the past one week (May 5-May 11), 5,215 new Covid cases were reported against 3,466 cases in the previous week (April 28-May 4) while 2,333 fresh cases reported in the earlier week (April 21-April 27).

The Assam government on Wednesday issued new standard operating procedures (SOPs) with effect from Thursday. According to the SOPs, the curfew timings across Assam have been advanced to 2 p.m. from the earlier 6 p.m.
Also read:Covid-19 crisis worsens in Nepal