Advertisement

The UAE-based civil society organisation, Friends of Cancer Patients (FOCP) is hosting a series of events and initiatives to foster greater public awareness about childhood cancer throughout September, the Childhood Cancer Awareness Month…reports Asian Lite News
As member of the Childhood Cancer International (CCI), a global umbrella organisation of childhood cancer institutions and advocates, FOCP is also participating in the international campaign, 'Light It Up Gold'. Founded by the American Childhood Cancer Organisation, the campaign involves participating organisations from around the world lighting up prominent buildings, iconic landmarks and monuments in golden hues throughout the month to raise awareness for childhood cancer. Childhood Cancer Awareness Month is symbolised globally by a gold ribbon.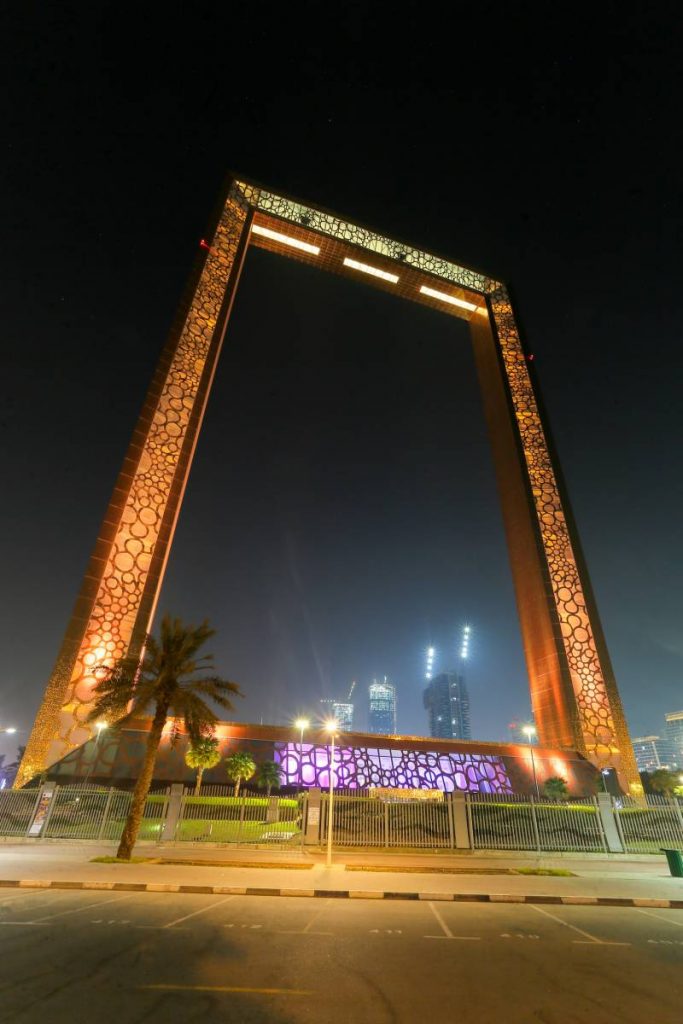 Three UAE landmarks bathed in gold
Two of Sharjah's significant landmarks, the iconic House of Wisdom (HoW) and Sharjah Archaeological Museum, are illuminated in gold throughout this month to express solidarity with children suffering from cancer as well as to highlight their plight all over the world.
The biggest building in shape of frame in the world, Dubai Frame has also been lit in gold to support children with cancer. As dedicated benefactors of childhood cancer patients, FOCP encourages iconic buildings, historical landmarks and monuments to champion the cause of paediatric cancer awareness by lighting them up in gold through the month.
Webinar on childhood leukaemia 
FOCP organised a virtually held discussion, titled 'Childhood Cancers: Knowing the warning signs' hosted in collaboration with pediatric hematologist and oncologist Dr Eman Taryam AlShamsi, offered insights into common cancers in children, their causes and early warning signs. Highlighting the least known facts about childhood cancers, she discussed the significance of early diagnosis, treatment advances and reasons for delay during diagnosis, as well as to explore challenges and barriers to early testing and referral and how to overcome them. She also advised attending parents to be more sensitive to the complaints of children and pay heed to their discomforts, instead of ignoring them.  Another webinar on childhood leukaemia for parents and caregivers of children with cancer will be conducted online at the last week of September.
ALSO READ: UAE lauded for its digital transformation programmes
'Light It Up Gold' social media activations
FOCP is also leveraging social media to spread awareness about childhood cancers, the impact on sufferers and families, and raise funds to support them. An exclusive video interview with an oncologist doctor, has been posted on their social media platforms, and highlight the symptoms of paediatric cancer as well as treatment options and management of side effects. Another interview will zoom in on the life and cancer journey of a survivor who will detail the process of treatment and recovery, in a bid to inspire other cancer patients undergoing treatment. Both videos will be posted on FOCP's social media handles on Instagram, Twitter, Facebook, LinkedIn, and Youtube.
Awareness is the first step to defeating cancer
Commenting on the importance of the campaign, Dr Sawsan Al Madhi, Director General of FOCP, said: "According to a 2018 study, childhood cancer is the fourth leading cause of death globally among children under 15. The most common types of cancer diagnosed in children aged up to 14 years are leukemia, brain and other central nervous system tumors and lymphomas. In the UAE, among all cancer cases, approximately 9.5 per cent are paediatric cancer. Leukemia accounts for almost one in every three cancer cases in children here and the World Health Organisation predicts a rise in childhood cancers in the country".
"Having the knowledge of these regional and global statistics and catching early signs and symptoms of childhood cancer is key because early detection in most cases will mean half the battle won. It is our duty as advocates, parents, teachers, community members, and nations to empower each other to safeguard our children from this ailment," Al Madhi added.
Manal Ataya, Director-General of Sharjah Museums Authority (SMA) said: "Lighting up Sharjah Archeology to mark Childhood Cancer Awareness Month is part of our strategic partnership and cooperation with FOCP. It also stems from our commitment to social responsibility towards benefitting cancer patients through programmes that are specifically designed to meet their needs and enhancing their well-being."
Marwa Al Aqroubi, Director of House of Wisdom said: "Our children not only represent joy and youthfulness – they are our future. Ensuring their wellbeing is one of the most significant causes we can commit to, because when we commit to helping them, we commit to helping humanity."
For his part, Mohammed Abdulrahman Ahli Head of Specialized Parks and Recreational said, "it is very important to support patient with cancer in different Initiatives & here in Dubai Frame we lit the biggest building in shape of frame to support children with cancer".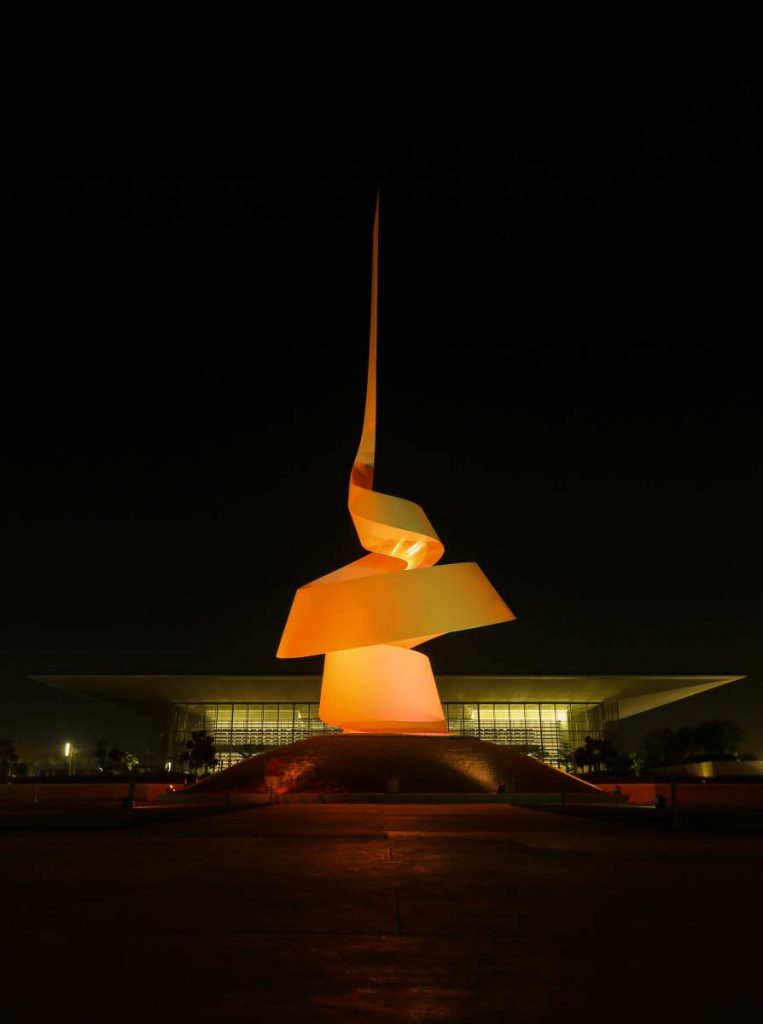 FOCP's unwavering support to young people in their fight against cancer
Adjusting to a child's cancer diagnosis and finding ways to stay strong is challenging for everyone in a family. All members in a family dealing with childhood cancer need constant guidance on a number of issues, which FOCP offers along with treatment and financial support to its young beneficiaries. 
This includes awareness programmes to help paediatric cancer patients and their families through FOCP's 'Ana' childhood cancer initiative launched in 2014 under the directives of Her Highness Sheikha Jawaher bint Mohammed Al Qasimi, Wife of the Ruler of Sharjah and Founder and Patron of FOCP.
Joy Cart is another FOCP initiative designed specially to offer added emotional support to younger cancer patients undergoing treatment. Though monthly events organised in paediatric cancer wards in hospitals across UAE, multiple fun activities including distribution of toys and other gifts, Joy Cart not only brings smiles to the faces of children who are fighting every odd to survive, but also offers them hope and a chance to express themselves creatively, which go a long way in ensuring their wellness.
FOCP was founded in 1999 under the directives and patronage of Her Highness Sheikha Jawaher bint Mohammed Al Qasimi, Wife of the Ruler of Sharjah, Founder and Royal Patron of FOCP, International Ambassador of the World Cancer Declaration for Union for International Cancer Control (UICC), and Patron of the Global NCD Alliance Forum. It is the leading civil society organisation in the UAE that advocates to promote cancer screenings and awareness of the early detectable cancers.