Advertisement

Foreign Secretary Harsh Vardhan Shringla's two-day working visit to Myanmar beginning from Wednesday hence assumes importance especially since it's the first such outreach to a significant neighbor since the February 1 military coup in the country. ..writes Mihir Bhonsale
Myanmar is an important Indian Ocean neighbor and central to India's 'Neighbourhood First' and 'Act East' policies. India shares a 1,700 km border with Myanmar and the latter has a historical role in New Delhi's security through quelling militancy in Northeastern states.
Given Myanmar's geo-strategic significance acting as India's only land-bridge with South-East Asia, in the last two decades, New Delhi has invested in connectivity, energy, infrastructure and community projects in Myanmar.
Foreign Secretary Harsh Vardhan Shringla's two-day working visit to Myanmar beginning from Wednesday hence assumes importance especially since it's the first such outreach to a significant neighbor since the February 1 military coup in the country.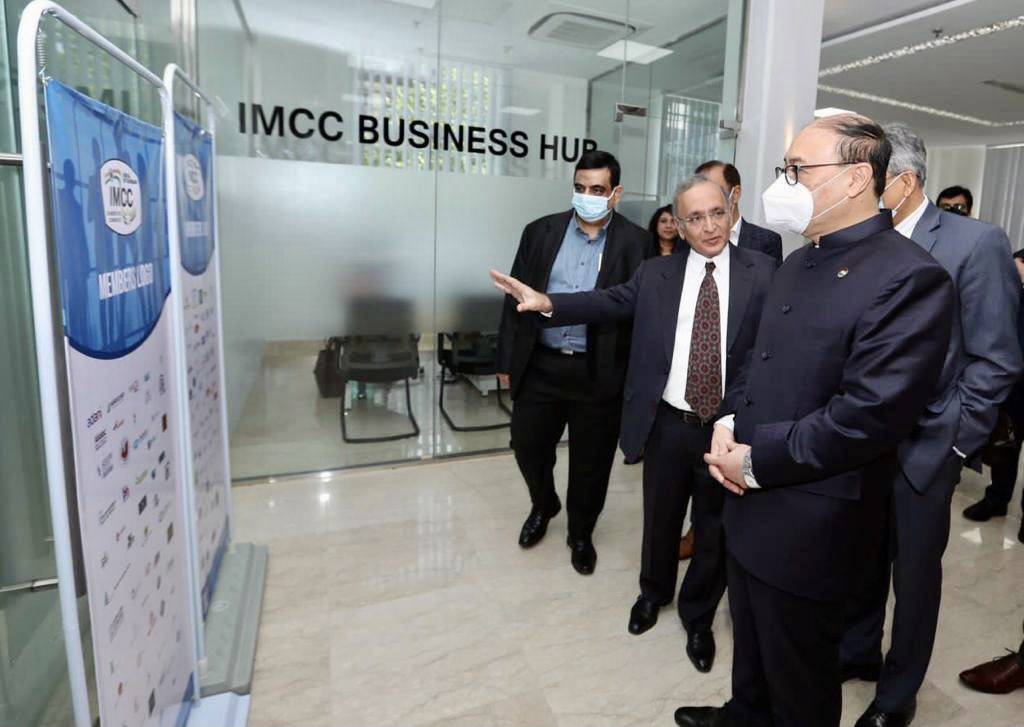 India's balanced approach
Ever since the turn of events in Myanmar, India has stated its concern at the military coup in Myanmar and the detention of its de facto leader Aung San Suu Kyi.
It has condoned the loss of innocent lives in the country and has appealed through bilateral and multilateral channels for upholding the rule of law and democratic process.
Even recently, when a military court ordered former State Counselor's Suu Kyi imprisonment for two years, the Ministry of External Affairs Spokesperson said India was 'disturbed at the recent verdicts' and reiterated that as a neighbouring democracy, India has been consistently supportive of the democratic transition in Myanmar.
However, being the largest democracy, while India has been calling for the restoration of democracy in the Southeast Asian nation, it has also not lost the sight of the larger picture. Since the early days of the military coup, New Delhi had reportedly called for a balanced approach on Myanmar.
In February, when the UN Security Council failed to come up with a statement on the coup in the country following its meeting urging removal of the state of emergency and reinstatement of democratic norms, it was known that India prefers a constructive engagement with Myanmar.
Further lending voice to New Delhi's preference, the MEA Spokesperson had in April while condemning any use of violence and demanded the restoration of democracy in the neighbouring country had stated that "We remain engaged on this issue with our international interlocutors and at the UN Security Council in an effort to play a balanced and constructive role."
This is also believed to be the reason behind New Delhi's abstention from voting at the UN General Assembly's resolution for an arms embargo against Myanmar. In the vote in June, a total of 119 countries voted 'yes' and 36 countries abstained, including Myanmar's neighbors China, India and Russia.
Noting that its views were not reflected in the draft resolution before the UN General Assembly passed it on June 19, India added it does not believe that the tabling of this resolution for adoption at this juncture, is "conducive to aiding the country's joint efforts towards strengthening the democratic process in Myanmar."
Issues of security along the border concerns to be discussed
Announcing the visit, the MEA on Tuesday said, "During the visit, Foreign Secretary will hold discussions with the State Administration Council, political parties and members of civil society. Issues relating to humanitarian support to Myanmar, security and India-Myanmar border concerns, and the political situation in Myanmar will be discussed".
Foreign Secretary Shringla is expected to convey New Delhi's concerns on the unfortunate trajectory of events since the military takeover in February and urge for release of Ex State Counselor Suu Kyi. His visit comes days before an expected December 27 military court announcement of its verdict on Aung San Suu Kyi's trial for illegally importing and possessing walkie talkies.
While fathoming that the military leadership will lend ears to the world's concern, Shringla will also likely to offer humanitarian assistance to Naypyidaw which is reeling under the impact of the COVID-19 pandemic and is increasingly finding it difficult to reach medicines to far-flung areas in the country.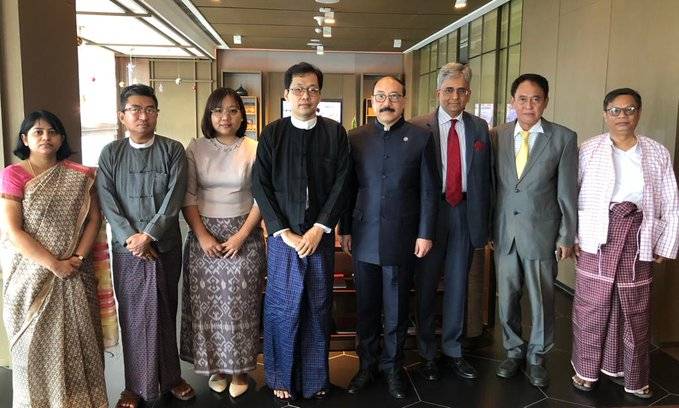 Security and border concerns will be on top of the visiting Foreign Secretary's mind as since the military coup, there have been increased instances of fleeing Burmese citizens crossing over into India seeking asylum. In June, the UN Special Envoy to Myanmar had informed the UN Security council that roughly 10,000 refugees from Myanmar have fled to India and Thailand.
Shringla is also expected to take up the issue of the renewed threats to India from Myanmar's ethnic rebel groups such as the Arakan National Army and National Socialist Council of Nagaland – Khaplang (NSCN-K).
Recent developments such as Myanmar's handing over to India, five insurgents belonging to Manipur's separatist outfit operating from the remote northeastern region bordering Myanmar points towards a continuing cooperation in border security between the two countries.
Reviewing the status of projects such as the Kaladan Multi-modal transit transport project that is being implemented with an Indian grant of $484 million will be contingent upon the Indian Foreign Secretary's visit to Myanmar.