Advertisement

History of Shopian
Shopian derives its name from a distortion of word shah-payan, i.e. "Royal Stay". According to local people the Shopian was earlier named as "Shin- Van" meaning "Snow Forest". It is an ancient known of Kashmir and had an importance due to it being situated on the ancient imperial route, commonly known as Mughal Road, which connects Lahore and Srinagar. The "Holy Relic of Prophet Mohammad (SAW)" is at Khankah Pinjoora. Shopian was one out of six Wazrat Headquarters in Kashmir from 1872-1892 AD.
ALSO READ – A New Era of Progress At Jammu & Kashmir
Mughal Road
The Mughal Road was originally known as Namak Road (Salt route)before Kashmir was surmounted by Mughal. It was known as Salt route as salt was exported to Kashmir from the Western Punjab through this route. It was a podium road on which travel could be carried out only on ponies and horses. The prominence of Mughal Road was known as prominent Mughal Emperors like Akbar, Jahangir, Shahjahan and Aurangzeb along with their caravans travelled through this route to the paradise of Kashmir. The historic road originated at the Mughal capital, Agra, moving through Lahore to Poonch, Rajouri and then entering the valley. This particular segment of road used to be called as the "Salt road.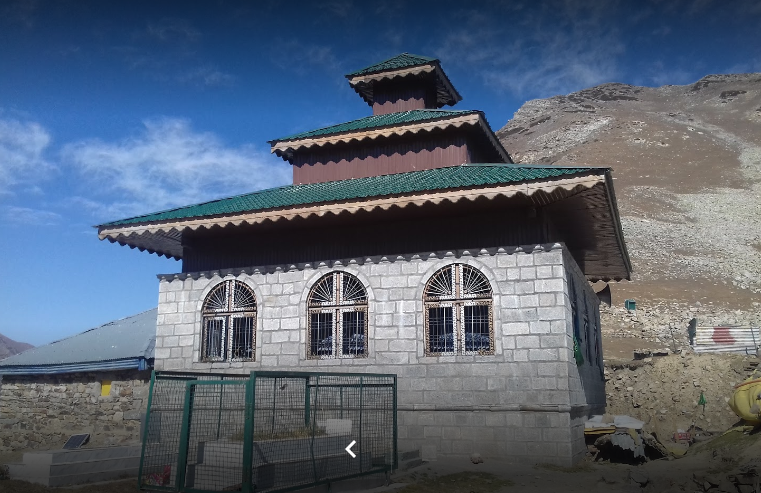 Pir Ki Gali
Along the beautiful Mughal road lies the holy and pious shrine of a religiously elevated person named Sheikh Ahmed Karim. An Englishman named Barner Francios, who visited this place along the caravan of Mughal Emperor Aurangzeb in 1665 described this place to be occupied by Sheikh Karim. He noticed that the Sheikh could perform miracles by producing voices. He produced miracles and would meditate for days and months continuously. The Sheikh is believed to be a 'living saint' who still appears on white horse and protects the travellers from any mishappenings. This shrine is not a grave but place of meditation.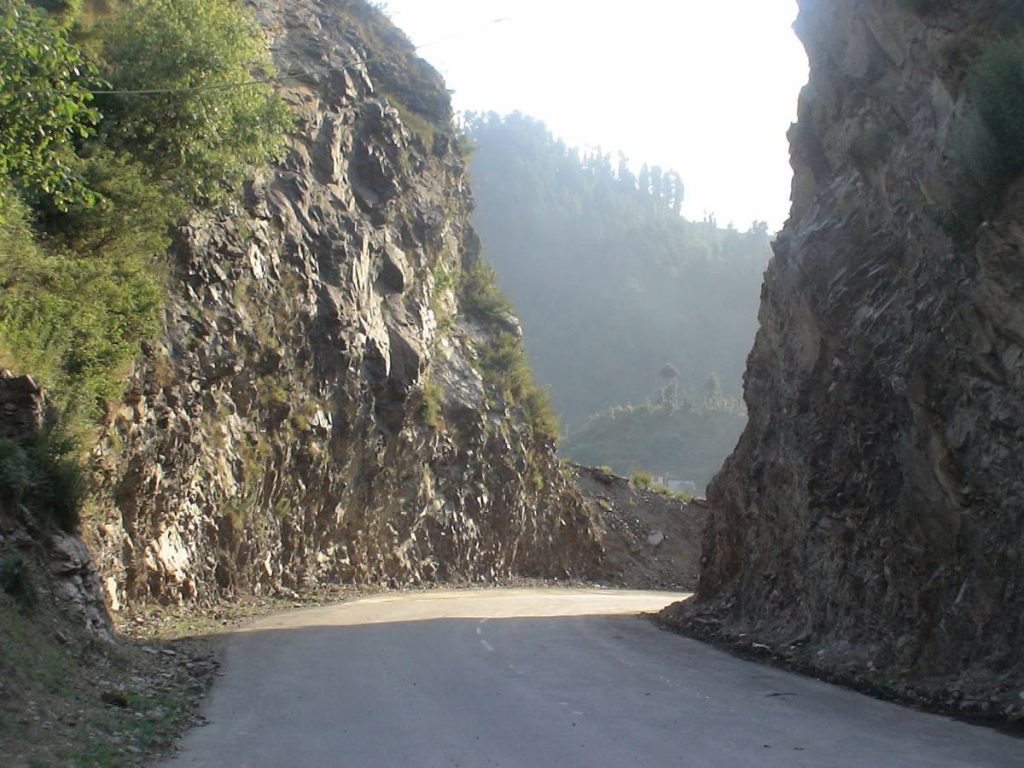 HastiVanj
Along the Mughal road also lies a mountain ridge called Hasti Vanj. Asper Rajtaringini, this is the place where a Huna king called Mihrakul, living in firstpart of sixth century is said to have had thrown 100 elephants from the cliff. As per the legend the king was crossing Pir Panjal with his mighty army. One day he heard the terrifying cry of an elephant who has fallen off the cliff here. The king loved the sound of screeching elephant so much that he ordered 100 elephants off the cliff. Kalhana calls and describes his "another God of Death and rival to Yama". Today these places of interest stand proudly astride the Mughal Road. The activation and development of Mughal Road has provided new avenues of opportunity for the tourists to visit these historic sites. As also Indian Army along with other security agencies have been working relentlessly to maintain peace and tranquillity in this sensitive region which allows people from all age groups to come fearlessly and enjoy the pristine and natural beauty of this historic land.
HEROES OF KASHMIR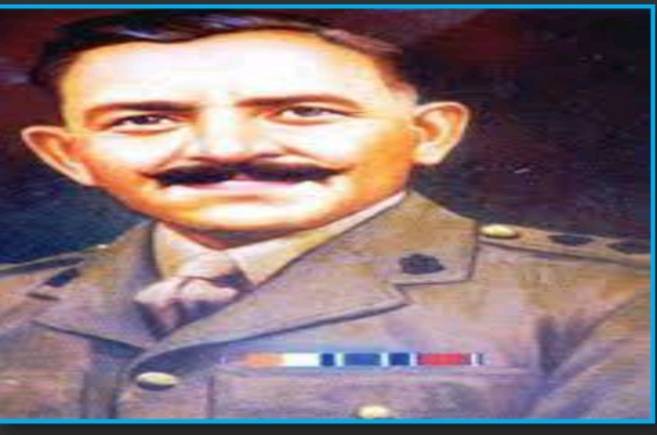 Brig Rajinder Singh, MVC : Brigadier Rajinder Singh Jamwal, was born on 14thJune 1899 in Bagoona village (now re-named as Rajinderpura) of Samba district. After graduation from the Prince of Wales College in 1921, he was commissioned in the J&K State Force in June 1921. He became Brigadier in May 1942, commanded Jammu Brigade, Kashmir Brigade and took over as Chief of Staff J&K State Force from Maj Gen HL Scot on 24 Sep 1947. His father was Subedar Lakha Singh, who also served his motherland. On 21 Oct 1947, the Jammu & Kashmir State Forces were ordered to fight and push back thousands of Pakistani raiders all along its borders. The small troops with limited ammunitions sans any road communication, they fought the raiders tenaciously. Kohla-Domel garrison fell to the invaders the following day. Brigadier Singh, the Chief of Military Staff, lead a column to fight the invaders. Maharaja Hari Singh, meanwhile, ordered a further troop of 100 to assist Brigadier Singh. He had to hold off the raiders till help came after 4 days Hedefended and saved the Uri-Rampur sector with the help of the Indian Army, but not without sacrificing his life in the process.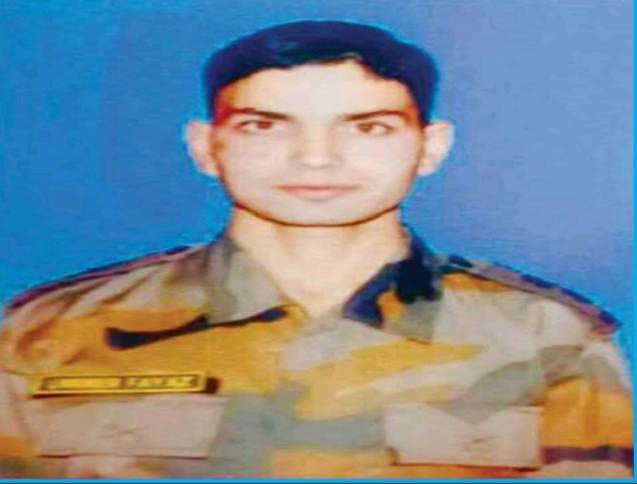 Lt Ummar Fayaz : Ummar Fayaz was born in Kulgam Jammu & Kashmir, in 1994,and studied at Jawahar Navodaya Vidyalaya, Anantnag and the National Defence Academy. He faced several difficulties while in training as people in his home were not supportive of his decision to join the Indian army. However, Fayaz was determined to join, he believed "I will change my Kashmir, I will make it heaven on earth again". On 9 May 2017 while he was on leave from duty and was also unarmed, he had come to his uncle's house in Shopian district, Jammu and Kashmir to attend a marriage ceremony in this family. On this night he was abducted from his uncle's house. Militants shot him twice, and his dead body was found the next morning. Lt Ummer Fayaz is an inspiration for all youth Kashmiris. His valour and courage is worth an emulation.
(This content is taken from therealkashmir.com)
ALSO READ – The story of peace and development in Kashmir