Advertisement

Apart from Murmu, the other four Trinamool leaders were denied tickets to contest the elections….reports Asian Lite News
Barely a few weeks ahead of the high-voltage Assembly polls in West Bengal, Trinamool Congress leader Sarala Murmu, who had received a ticket for the upcoming elections last week, joined the Bharatiya Janata Party (BJP) on Monday.

Besides Murmu, four-time Trinamool MLA from Satgachhia Sonali Guha, sitting Singur MLA Rabindranath Bhattacharya, five-time outgoing MLA from Shibpur Jatu Lahiri and former India footballer and one time MLA from Basirhat Dakshin, Dipendu Biswas, also joined the saffron camp.

Apart from Murmu, the other four Trinamool leaders were denied tickets to contest the elections.

The Trinamool leaders joined the BJP in the presence of the party's state unit chief Dilip Ghosh and other leaders like Suvendu Adhikari and Mukul Roy on Monday afternoon.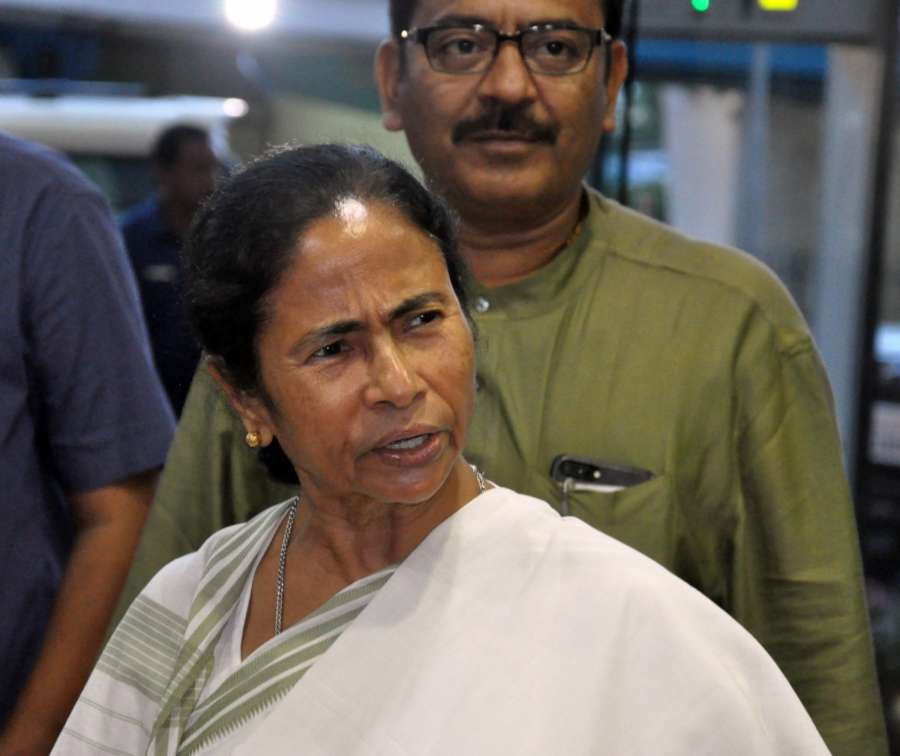 Earlier, the ruling Trinamool Congress had hurriedly withdrew Murmu's name from the candidates' list, citing her ill health as the reason for making the change.

There were speculation that Murmu might leave the Trinamool and join the BJP. Murmu was a party candidate from Habibpur in Malda.
In his first public rally after announcement of dates for the eight-phase Assembly polls, Prime Minister Narendra Modi had went full-throttle against the Mamata Banerjee-led Trinamool Congress government.

Countering Trinamool's 'Khela hobe' campaign slogan, he said: "Trinamool ka khela khatam, vikas shuru… What game have you not played with people of Bengal? Extortion, corruption… you even played with the lives of people. Your game is up," he said, mocking the Trinamool.
He said the next 25 years are very important for the development of Bengal as the development here in the next 5 years will lay the foundation for it.

Modi said that 'Ashol Poriborton' (real change) in Bengal means where trade and business would flourish, where maximum investment would come. "'Ashol Poriborton' means Bengal will have modern infrastructure of the 21st century," he said, asking "Has change come in Bengal? Have you got what was promised?"


Preparing a roadmap for the upcoming polls, he also urged people to vote BJP fearlessly and vote against bad governance. Modi said that he never saw such a huge turnout in any political rally ever in his life. He said that his visit was targeted to reassure the people of Bengal that the BJP would work towards a better tomorrow.

"Let me assure you that we will leave no stone unturned to develop Bengal. We want Bengal to be full of employment opportunities so that people do not have to go out. Real change means 21st century infrastructure, more investment, comprehensive growth and more economic power to poor people," he pointed out.
Also read:India summons UK envoy over farm law debate in London