Advertisement

Two iconic British brands join forces in a European-wide cultural exploration of fashion, art and architecture to identify future design classics…reports Asian Lite News
Jaguar and Baracuta have joined forces in a celebration of British design and exploration of future trends. Established in Coventry (1935) and Manchester (1937) respectively, the two brands have been responsible for creating some of the most iconic and enduring designs across automotive and fashion. Always relevant and at the forefront of cultural conversations, they are now coming together to curate a guide to future design classics – 'The New Classic Guide'.
In a celebration of their respective Brand DNA, a one-of-a-kind Jaguar Baracuta E-PACE and a Jaguar G9 Baracuta jacket have been created. Both will play an integral role in the development of 'The Next Classic Guide', which will see a host of respected influencers, bloggers, artists and content creators travel to the cultural heartland of UK and European towns and cities, seeking out the places, fashions, trends, and people that will inspire and shape the next generation.
Starting in London in October 2021 and ending at Milan Fashion Week in February 2022, this 'cool-hunting' road trip will visit Germany, Spain, Poland and Austria, exploring the rich and diverse creative sub-cultures which make up the countries' identity. The 'The Next Classic Guide' will be a live and interactive portal, allowing interested observers to follow the four-month journey.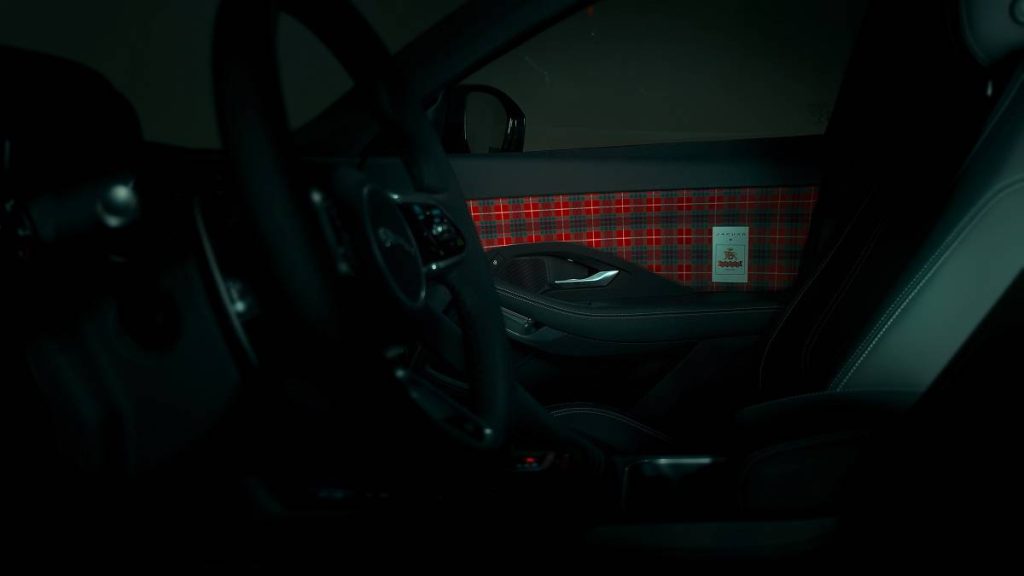 Kicking off the campaign is British content creator and brand consultant Samutaro – one of the most influential fashion curators of recent years. Samutaro had the opportunity to see the output of the creative collaboration for the first time at Jaguar's Product Development Centre at Gaydon in Warwickshire. Here he met designer Anna Abell from the Jaguar team which created the bespoke Jaguar E-PACE, inspired by the classic natural G9 jacket.
ANNA ABELL, DESIGNER, JAGUAR: "Design is at the very heart of the Jaguar and Baracuta brands. Both have created design classics that have stood the test of time and remained relevant in the face of ever-changing tastes and cultural trends. It was therefore great to be given the responsibility of bringing these two brands together in this collaboration, after all, they have enjoyed a long association with many of the World's most iconic figures from stage and screen coveting both."
The Jaguar x Baracuta E-PACE P300e plug-in hybrid has been created with a bespoke exterior colour, 'Neutro'. The one-off E-PACE features the same tartan Baracuta uses to line its G9 jacket on both the door trims and boot floor, with the tartan also depicted on the contrast roof. Additionally, the E-PACE features headrests embroidered with the Baracuta crest, Baracuta logo on the rear ¼ window and puddle lamps depicting the Baracuta emblem.
ALSO READ: Jaguar trials world-first digital supply chain for leather using
The Baracuta G9 Jaguar jacket has 'Jaguar' embroidered on the sleeve, and on the inside a special edition Jaguar x Baracuta logo.