Advertisement

The UK government advised all British citizens to leave this week because of the worsening security situation…reports Asian Lite News.
Withdrawing troops from Afghanistan is a strategic mistake that risks a resurgence of terrorism, a former top UK general has warned, media reported.
Gen Sir Richard Barrons, who was head of UK Joint Forces Command, told the BBC the UK and Western allies have "sold the future of Afghanistan".
Most British troops left last month and the Taliban have captured five cities in three days.
Gen Barrons told BBC Radio 4's The World This Weekend: "The withdrawal now is a strategic mistake. I don't believe it's in our own interest."
He said the decision had "sold the future of Afghanistan into a very difficult place" and sent a "really unfortunate message" to allies in Asia, Africa and the Middle East.
It suggests "we don't have the stomach to see these things through, and we would rather leave than ensure that a humanitarian or political crisis doesn't occur", Gen Barrons said, the BBC reported.
"We will run the risk of terrorist entities re-establishing in Afghanistan, to bring harm in Europe and elsewhere," he said. "I think this is a very poor strategic outcome."
The UK government advised all British citizens to leave this week because of the worsening security situation.
Meanwhile, the Taliban on Sunday seized Kunduz – a significant military prize after capturing the provinces of Takhar, Jawzjan, and Nimroz due to a vacuum left by foreign troops withdrawal.
In a major blow to the Afghan government, the Taliban seized control of Kunduz in northern Afghanistan, reported CNN.
Taliban forces mostly overran the provincial capital city of Sar-e-Pul, also in the country's north, marking another loss for the government amid a series of unprecedented advances by the insurgency in its 20-year war.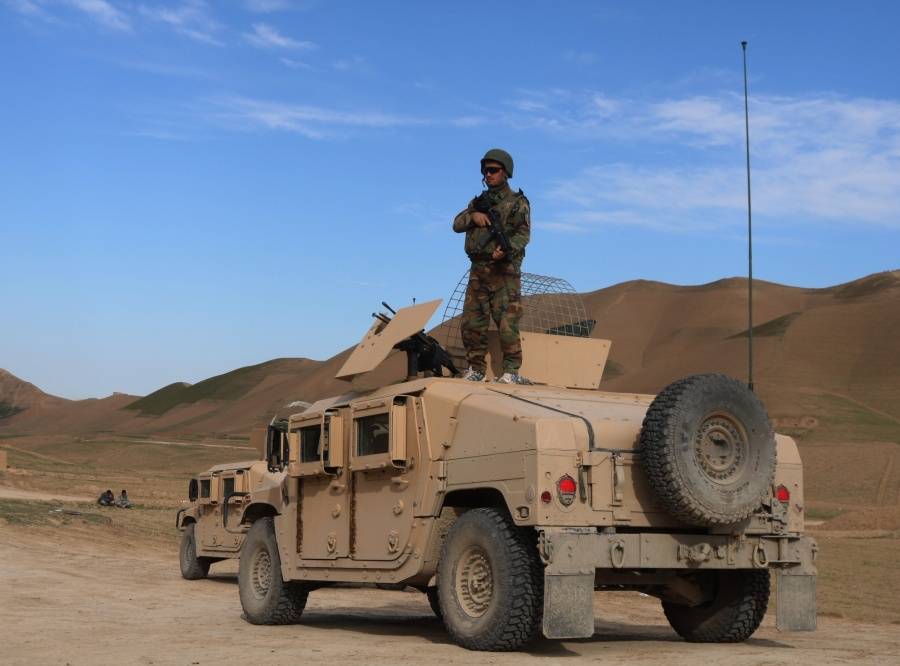 A member of the Sar-e-pul provincial council told CNN the city had fallen to the Taliban and that one remaining army base containing Afghan security forces was surrounded by Taliban fighters.
The Taliban said in a statement that they had taken the city. CNN has been unable to independently verify the group's claims.
Earlier in the day, a member of the Kunduz provincial council confirmed to CNN that most of the provincial capital had fallen to the Taliban.
The Taliban said that all parts of the city were under its control, adding that it had also seized armoured vehicles, weapons and military equipment. CNN could not independently confirm the Taliban's claims.
Heavy fighting between the Taliban and Afghan security forces in the city on Saturday killed at least 11 civilians and wounded 40, according to Kunduz health director, Dr Ehsanullah Fazli.
Meanwhile, in Kunduz, the Afghan Defense Ministry said commandos had taken back control of the city's General Raziq Square and the headquarters of the Kunduz National Radio and TV as fighting in the province continues.
Kunduz is the third of four provincial capitals that the Taliban has captured in recent days. The Taliban briefly captured Kunduz in 2015 and again in 2016, before being pushed out by Afghan security forces. (with inputs from ANI)
ALSO READ-US B-52 bombers strike Taliban targets in Afghanistan
READ MORE-Pakistan irked over India's snub at UNSC meet on Afghanistan