Advertisement

The exquisitely decorated Ganesha bejewelled with silk flowers gazed benevolently upon the numerous diverse communities of shoppers who paused to gawp but stayed to gaze and admire the richness of the culture of Bharat…reports Sheillama Maharaj and Nilanjana Paul
The Hindu community in London suburb of Croydon organised first-ever Diwali celebrations in town's shopping centre.
The autumnal air in Croydon Centrale nipped at the heels of shoppers. But the inner atrium of Whitgift Centre was ablaze with the warmth, light and energy of a major Hindu festival.
Ms Seema Anand collaborated with IIW (Inspiring Indian Women) to curate and organise the Diwali Celebrations at Centrale and Whitgift Shopping Centres and created one of the most dazzling, the first-ever Diwali at Whitgift Square! The exquisitely decorated Ganesha bejewelled with silk flowers gazed benevolently upon the numerous diverse communities of shoppers who paused to gawp but stayed to gaze and admire the richness of the culture of Bharat and the beauty of her people. The Ganesh was made last year (in 2020) for the 20th year celebrations at Brent Cross. From start to finish it took about 3 weeks.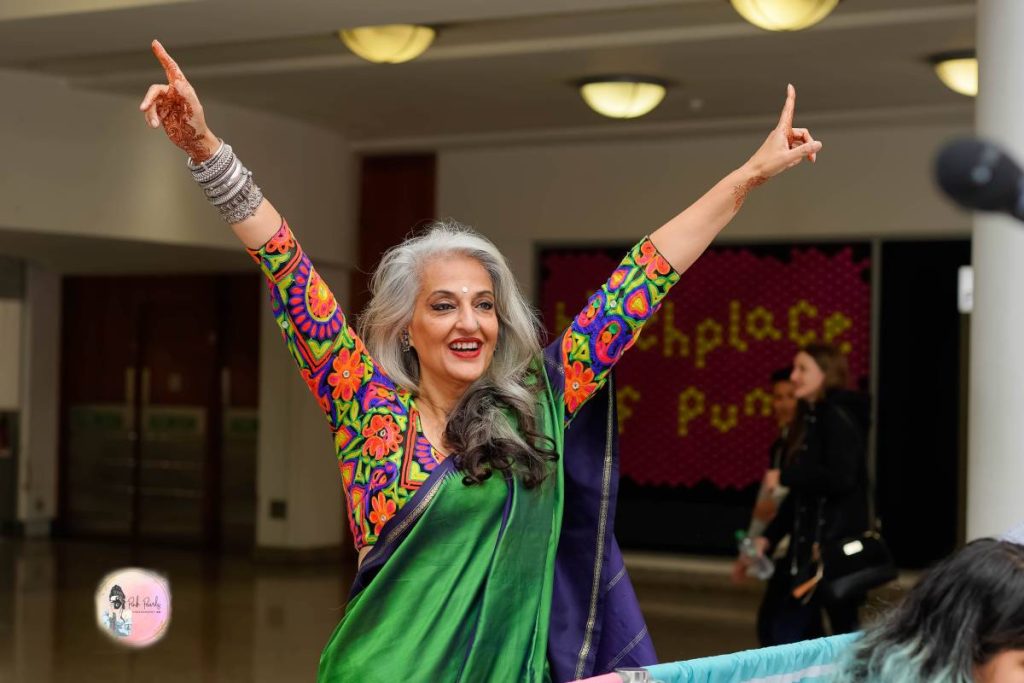 Inspiring Indian Women wove their way through the throngs of the curious and admiring They were sinuous, elegant and gracious as they inspired the onlookers to appreciate and participate. The performances were varied – from Breakdance Bollywood to Bharatnatyam to Carnatic Dance to Yoga! A marvellous powerful synergy was created between the onlookers, the performers, the proud mums and Dads and the Musical, Creative Arts.
A beautifully arranged bouquet of performances brought the spirit of Diwali alive. From professionals to amateurs, from old to young, the festival brought together artists from all over the land. The celebration included the glamorous dancers from Senjuti's Rhythm and Dance and cute Siya and Aarav Rau with their solo performances.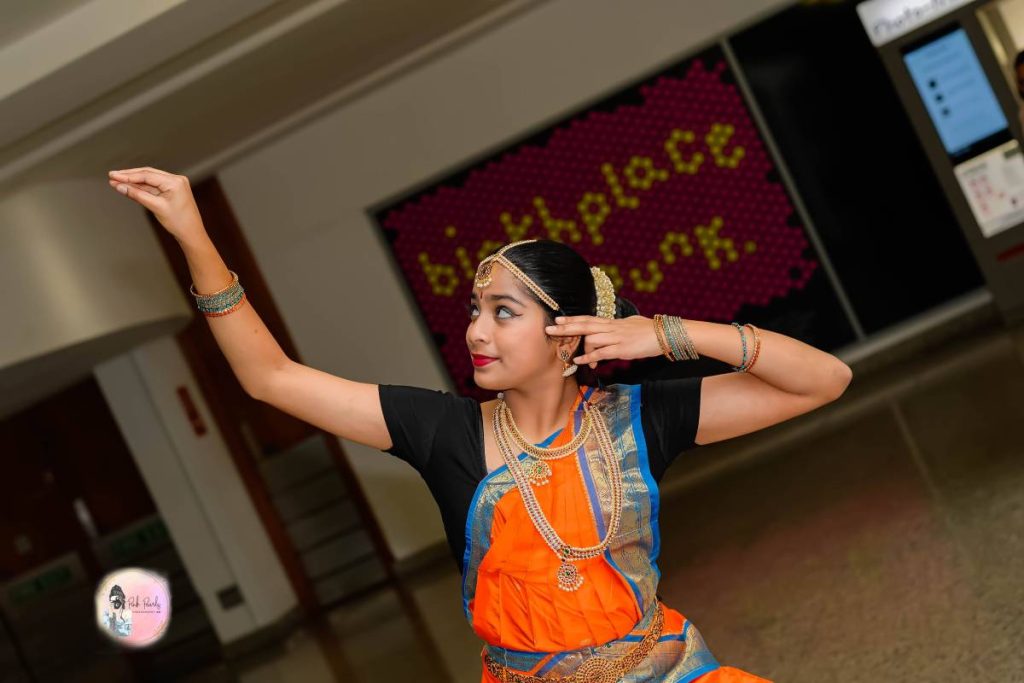 It also had students from Indradhanushkids with their presentation of songs and dances. The event featured performances from Beeja Group. The talented mother and daughter duo Moumita and Tanisha, Paromita Goswami and Vini Kalia, Soumya with her team, Forums Dance Academy, and Krati Banga with her team also took part in the celebrations.
Almost hundred palms got free henna designs beautifully done by Divya Chari and Ruchita Brahmkshatriya. Free Diya making workshop by Anita Choudhary from Mehakflowers.co.uk engaged several Kids who now could connect 'Diya' (Lamp) with Diwali. Pics Credit – Kranthi Roy from Pink Pearls Photography UK The audience left with lingering memories of the joyous celebration, until next year