Advertisement

Vaisakhi 2021 is a free virtual celebration of the first day of Vaisakh. The cultural programme includes music, dance, cookery demonstrations, and a digital exhibition of images of arts and crafts work by members of Indian community, a report by Arundhati Mukherjee
Greater Manchester Bengali Hindu Cultural Association (GMBHCA), a registered charity, has organised a gala event marking the Vaisakhi festival this year. This mega virtual event will be streamed directly from the mcrvaisakhi website and Digital Vaisakhi 2021 Facebook page on 15th May 2021 from 1 pm BST onwards. GMBHCA has been working with communities across Greater Manchester for the last 28 years.
Vaisakhi 2021 is a free virtual celebration of the first day of Vaisakh. The cultural programme includes music, dance, cookery demonstrations, and a digital exhibition of images of arts and crafts work by members of Indian community. This event can be watched via the link: https://mcrvaisakhi.co.uk/
Asst. General Secretary of GMBHCA Alok Bhattacharjee says, " Our main focus is to include all organisations in Manchester, who represent different states across India. We can overcome this hard time only by being together, staying strong, holding each other's arms."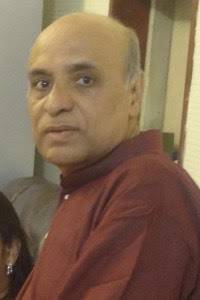 General Secretary of GMBHCA, Dr Bharati Kar has been spearheading this entire mega project and is taking particular care in strictly following all Covid safety protocols during professional studio recording of performances.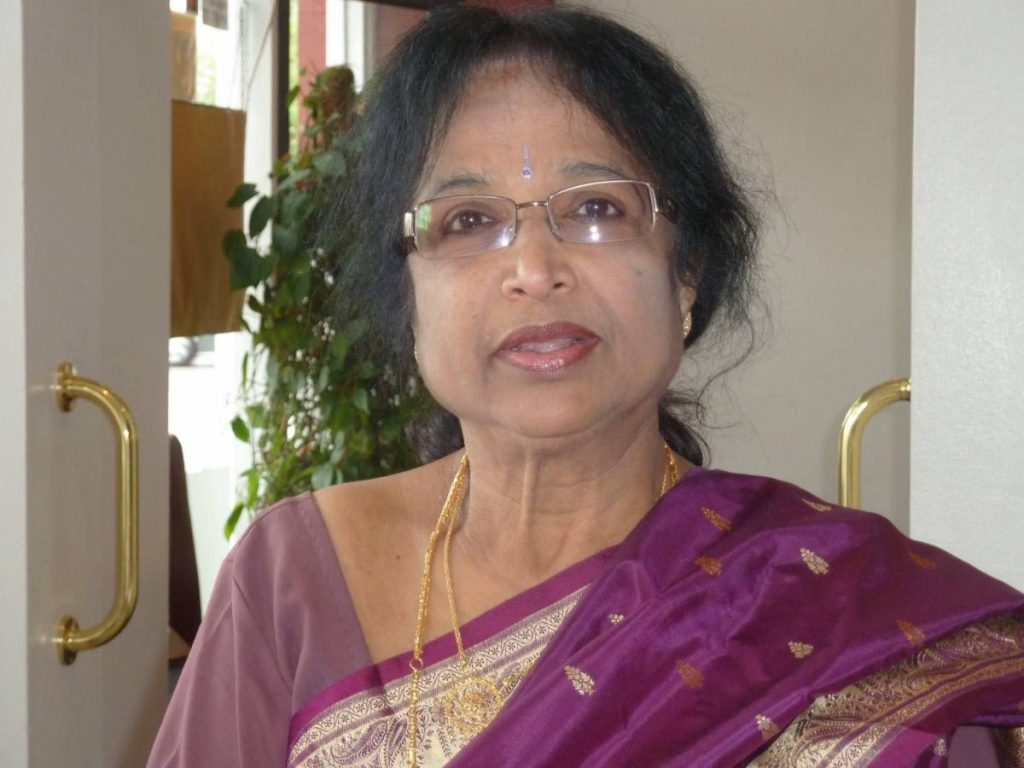 One of the Entertainment Secretaries of GMBHCA Soma Ghosh says, "Echoing one of Rabindranath Tagore's songs, we should all welcome this new year with renewed hopes and positivity. May the tragedies of last year be washed away, this Vaisakhi".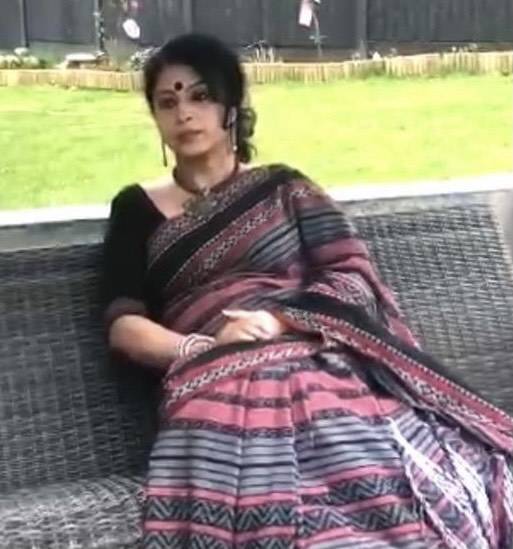 She also says, "Historically speaking, human beings tend to find solace in culture and literature during dark times like this. I believe, this kind of community events have deep rooted positive impact in society at large."
Successful poet and editor Soma can be seen performing in a unique piece, 'The face of my Motherland' along with Rabindrasangeet singer Rishi Banerjee and renowned International dancer Subham Mukherjee in this event.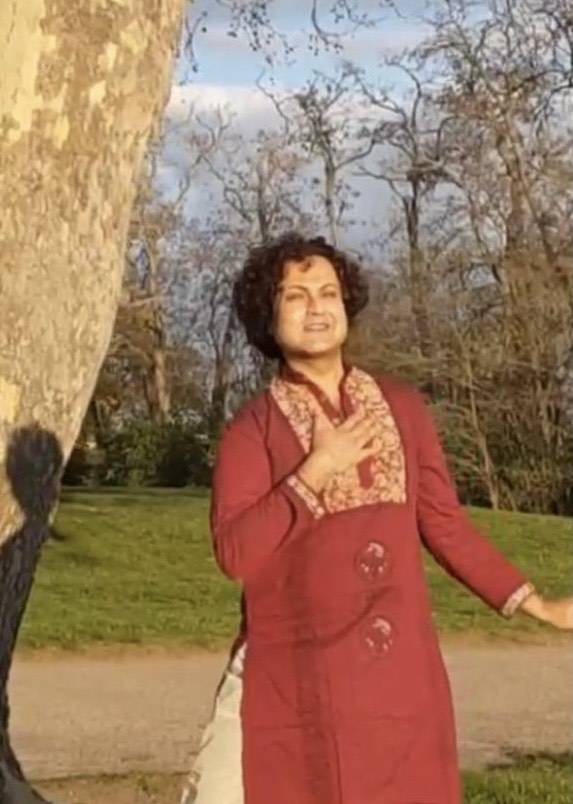 The 5 hour long event will have many such exclusive performances to behold.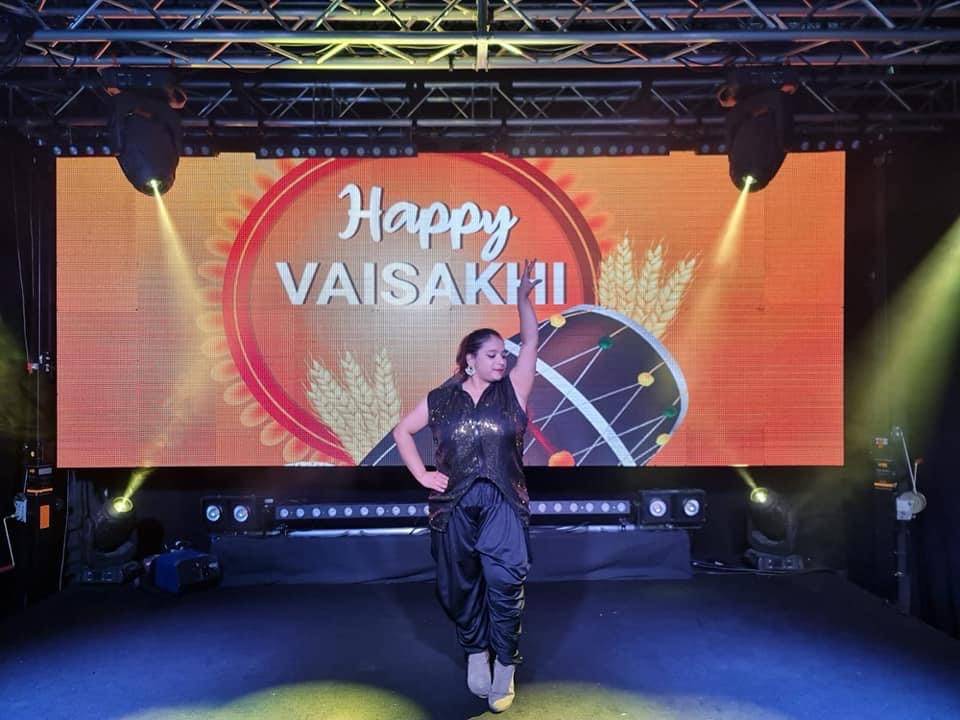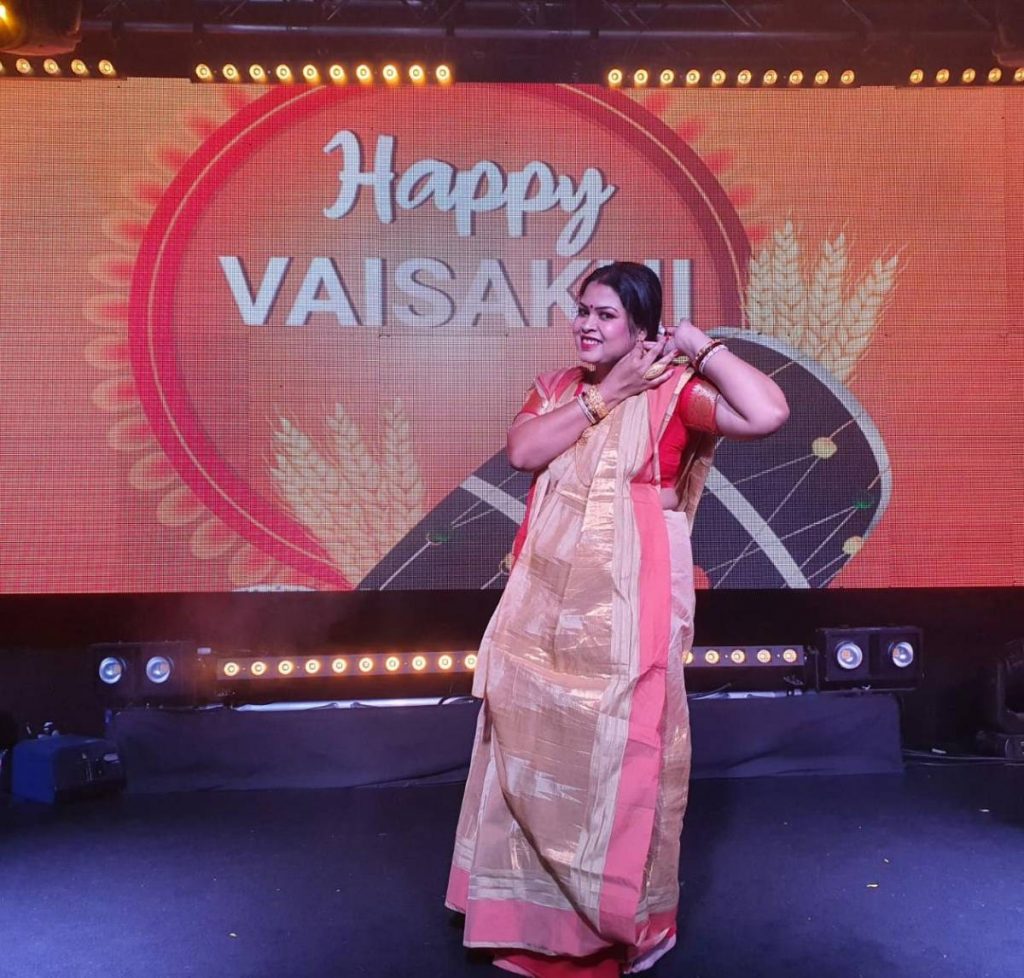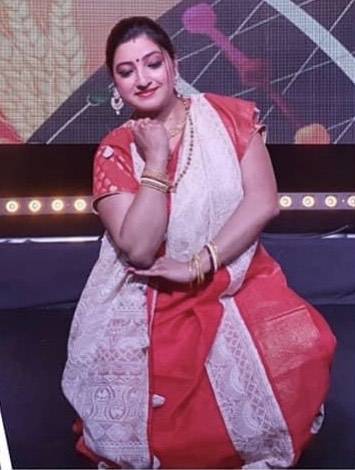 Manchester Vaisakhi event is also going to showcase various traditional art forms.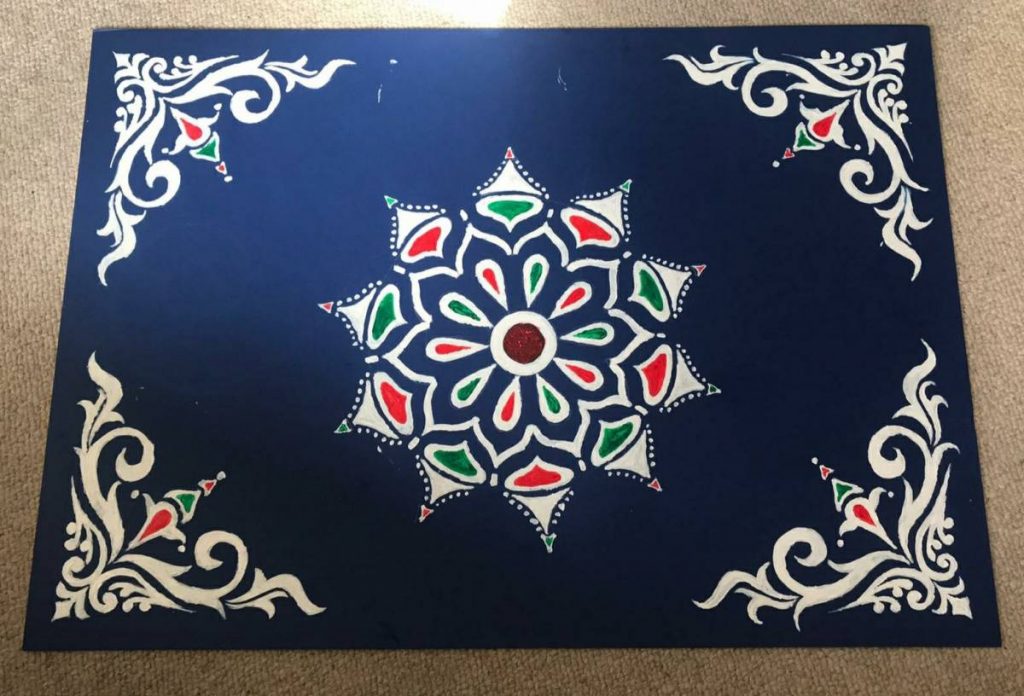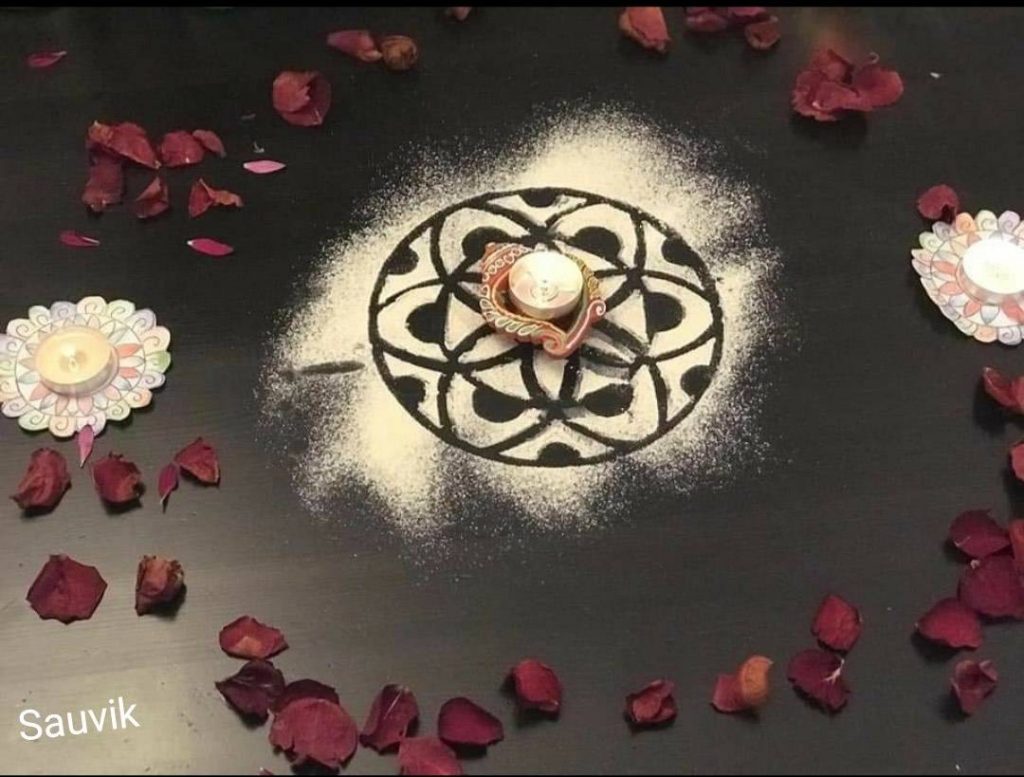 Vaisakhi (also known as Baisakhi) is a popular festival in Hinduism. It is usually celebrated on 13 or 14 April every year.
The first day of the month of Vaisakh marks the New Year's Day for Hindus in Assam, Bengal, Bihar, Himachal Pradesh, Haryana, Kerala, Odisha, Punjab, Tamil Nadu, Uttar Pradesh, Uttarakhand and other parts of India.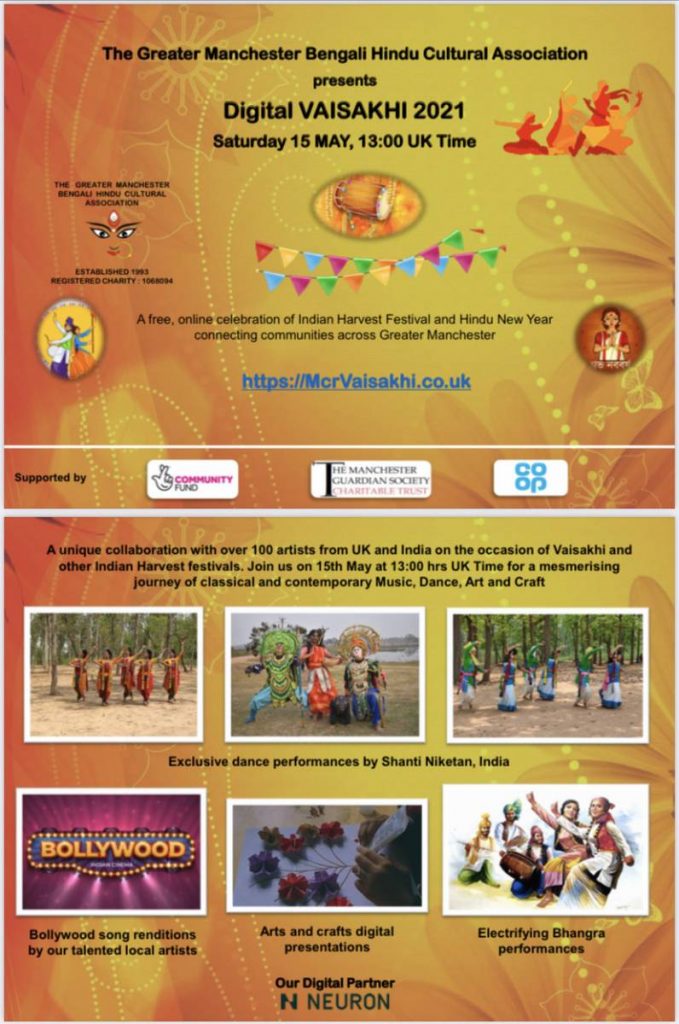 It is regionally known by many names amongst the Hindus, though the festivities and their significance are similar. Vaisakhi coincides with the festival of 'Vishu' celebrated in Kerala a day after Vaisakhi. Vaisakhi is marked as Bohag (Rongali) Bihu in Assam and as Pohela Boishakh in Bengal.
In the Punjab, Vaisakhi marks the ripening of the rabi harvest. Sikhs and Punjabi Hindus celebrate it as the harvest festival to rejoice and to thank God for the abundant harvest, and to pray for future prosperity. Sikhism has religious significance. It marks the birth of the Sikh order 'the Khalsa' in 1699.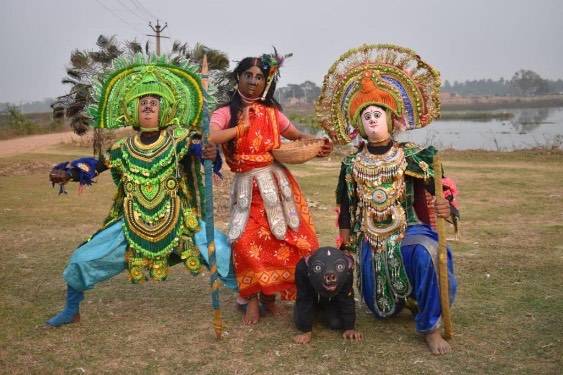 The folk dance, Bhangra, also characterises the harvest festival. Fairs or Melas are held in Punjab, North India, to mark the New Year and the harvesting season.
The event has been sponsored by Awards for All, Lottery Fund, Greater Manchester Guardian Society and Cooperative (Co Op).